Hi, I'm Chelsa Hill of Chelsea Hill Styles. As a New England native, and a southern transplant, I've always been inspired by coastal living and everything that it has to offer. Holding a Master's Degree in Art and possessing an innate sense of style,  I established a reputation for elevated coastal design as a prop-stylist for national television. I am happiest when I am working in my home studio by the bay, surrounded by my paints, props, and family.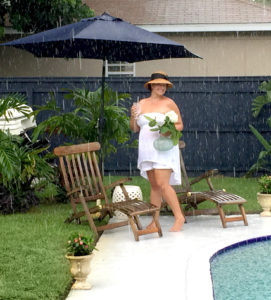 Based in the Tampa Bay area, I work with businesses, artists, and homeowners to capture the oceanic vision that so many are looking for. I style, paint and create, guided by my visions to design spaces that are both timeless and fresh. I design beautifully styled photography for web, catalogs, homes, and social media, all within the coastal theme.
Services and rates depend on the detail of the project, so please feel free to email us at [email protected]. Original Artwork can be purchased through the website. I am also available for teaching, consulting and all coastal living events.