Recently I was approached by a client in West Palm beach, asking me if I could "Lilly-fy" her bike after she had seen one I had painted for my daughter. I realized that I had never even done a blog post about my daughter's bike, so here we are, excited to share both bikes with you all!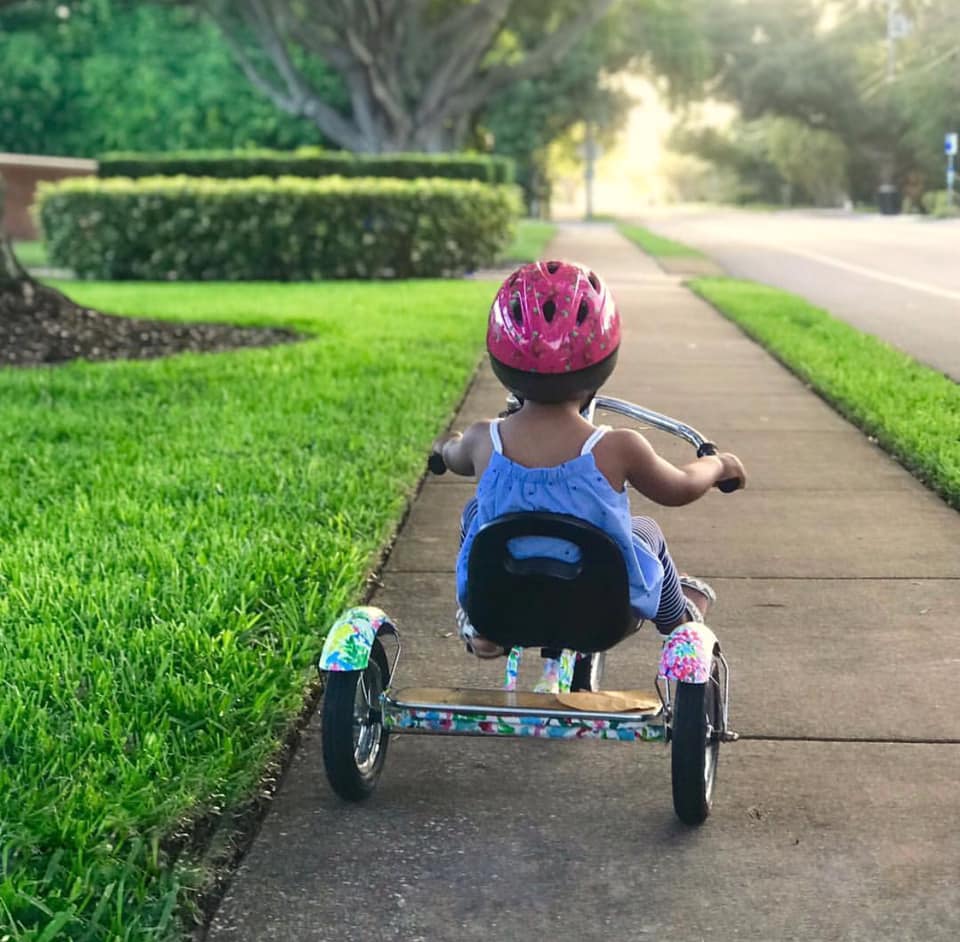 I purchased my daughter's vintage tricycle at goodwill for about $4.00. It was covered in rust and needed a good cleaning, but I couldn't resist the little wooden shelf on the back. Why are kid-sized things so darn cute?!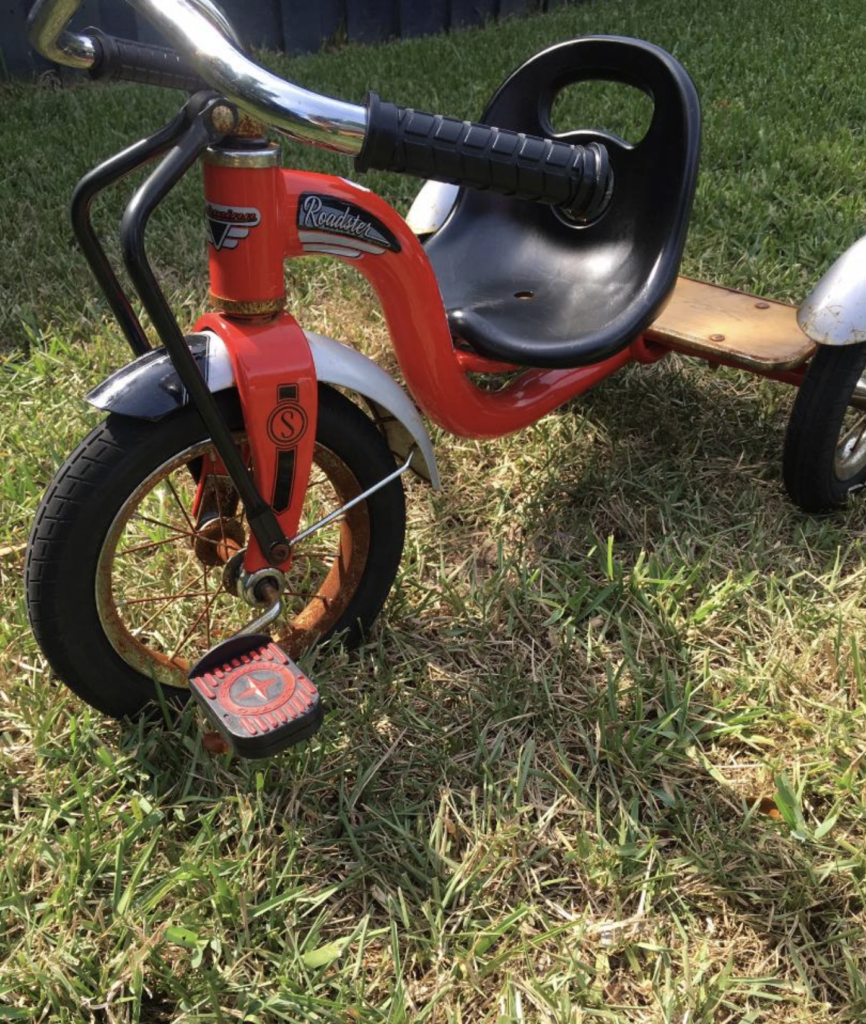 My clients' bike came to me all cleaned up and ready to prime. She added new fenders, a new pink seat, and a basket, so it looked a little different from the picture below! I was really excited to paint the basket and matching bike bag!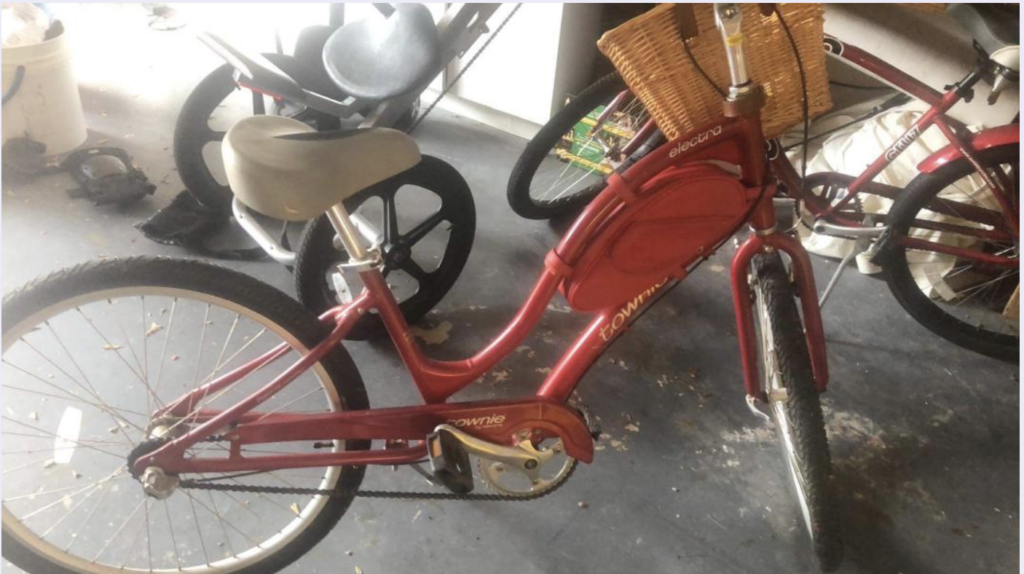 A little trick I learned, about cleaning up steal or metal pieces that can rust over time, is to take a little WD40, and some steel wool, lightly scrub it over the area (like your washing it)then rinse with soapy water and thoroughly dry. My husband snapped a picture of me cleaning the trike. It works like a charm and makes any bike look new again! My client's bike didn't need any type of rust removal, so a gentle wipe down and I was ready to go!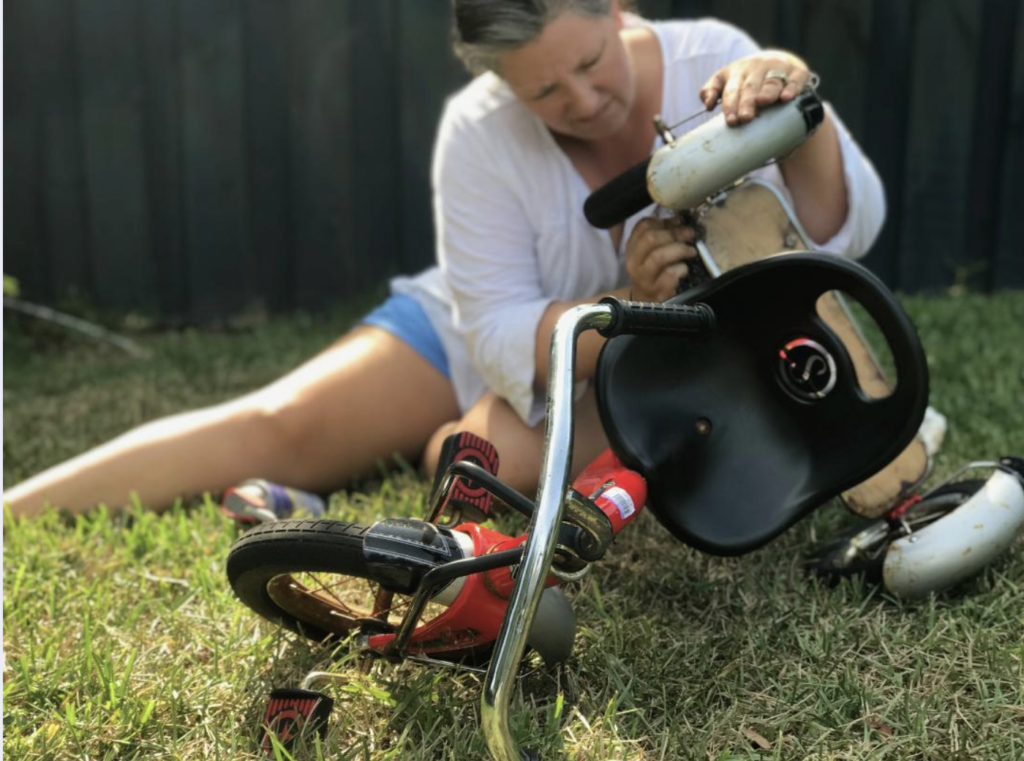 Once the bikes were cleaned, I primed them to begin painting! I love the fenders and handlebars on my daughter's bike! I even primed the area I was going to paint on the basket. I think its best to start with the same base color, or your final paint colors will look different.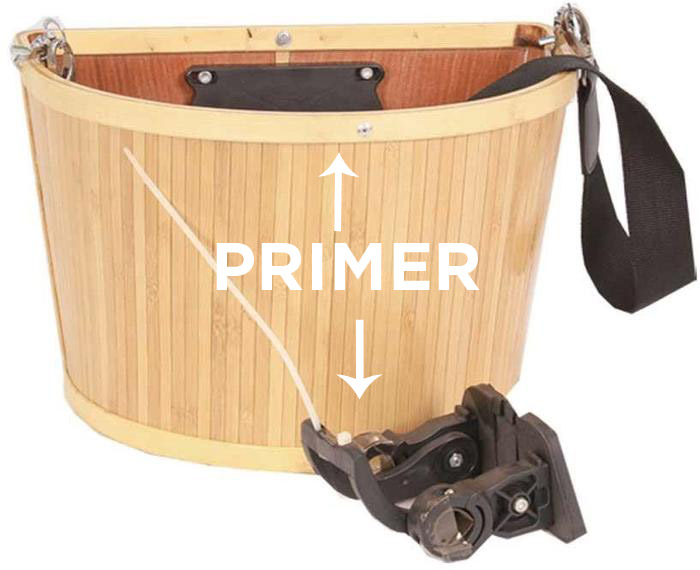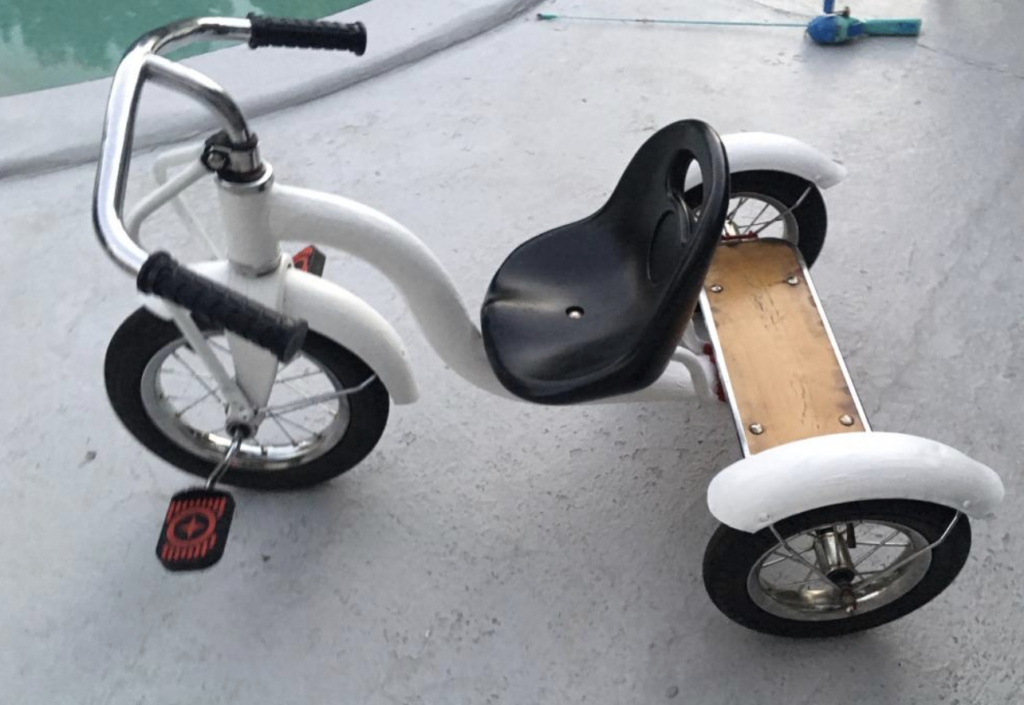 If you've read any of my posts before, you know that one of my favorite things to do is to really try and remake things that would otherwise be discarded, useful again. I'm so glad that I was able to turn both bikes into something that they can both truly love!
For the love of Lilly
Both bikes were completed in Lilly Pulitzer inspired prints. I do hold a Master's degree in Art, so although I find these prints fun and easy to paint; if you plan on doing something similar, take it one color at a time, as to not get overwhelmed. Be loose with the brushstrokes and remember to have fun with it!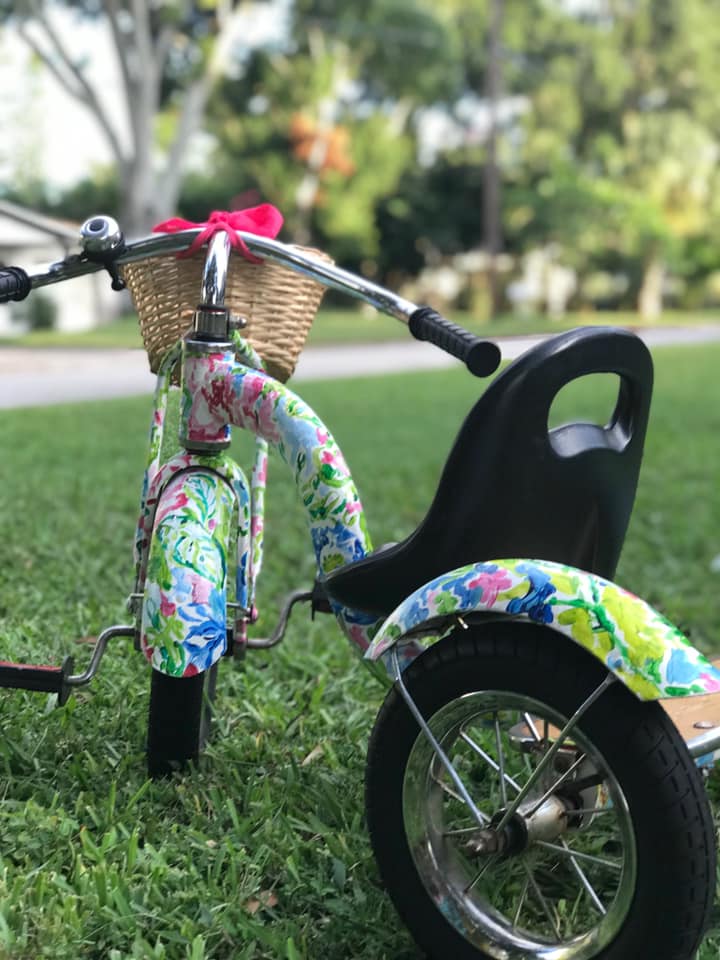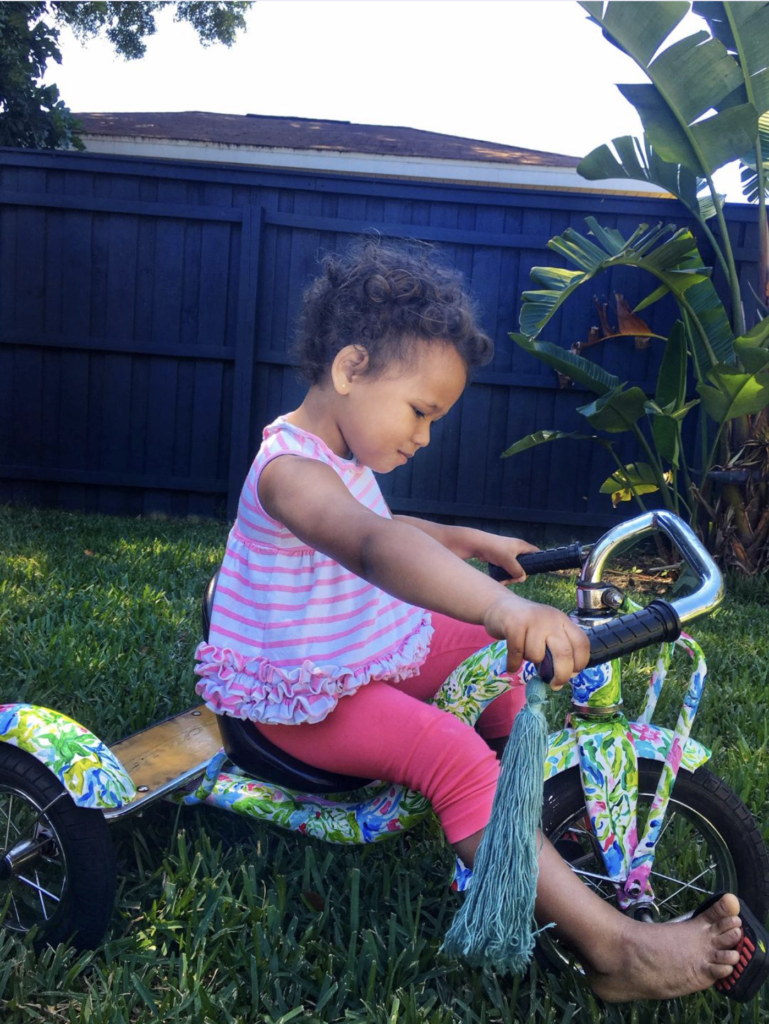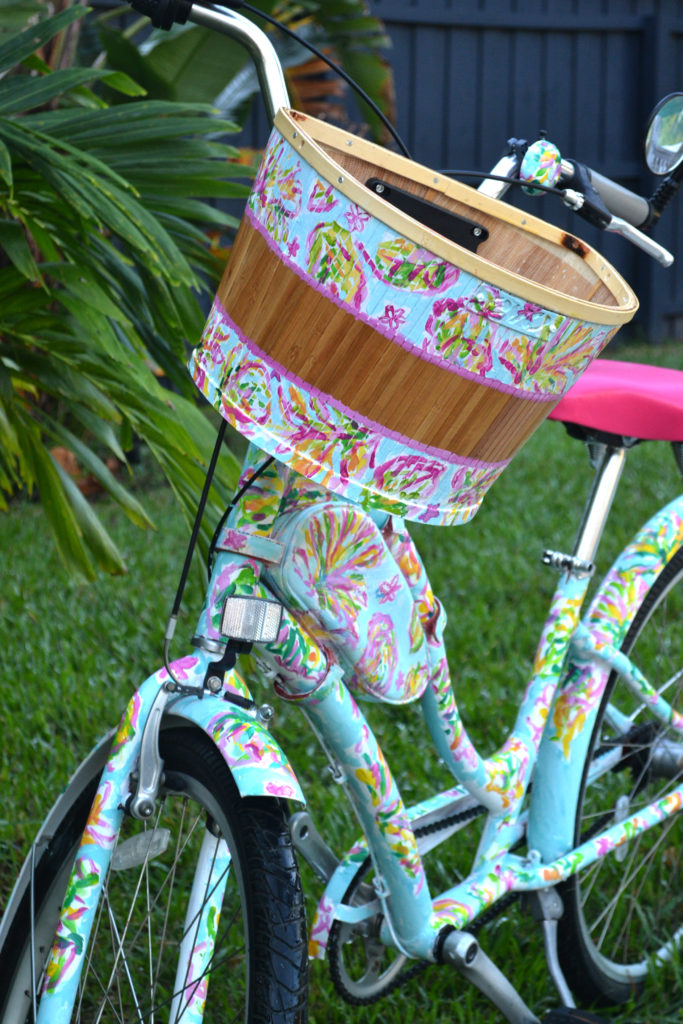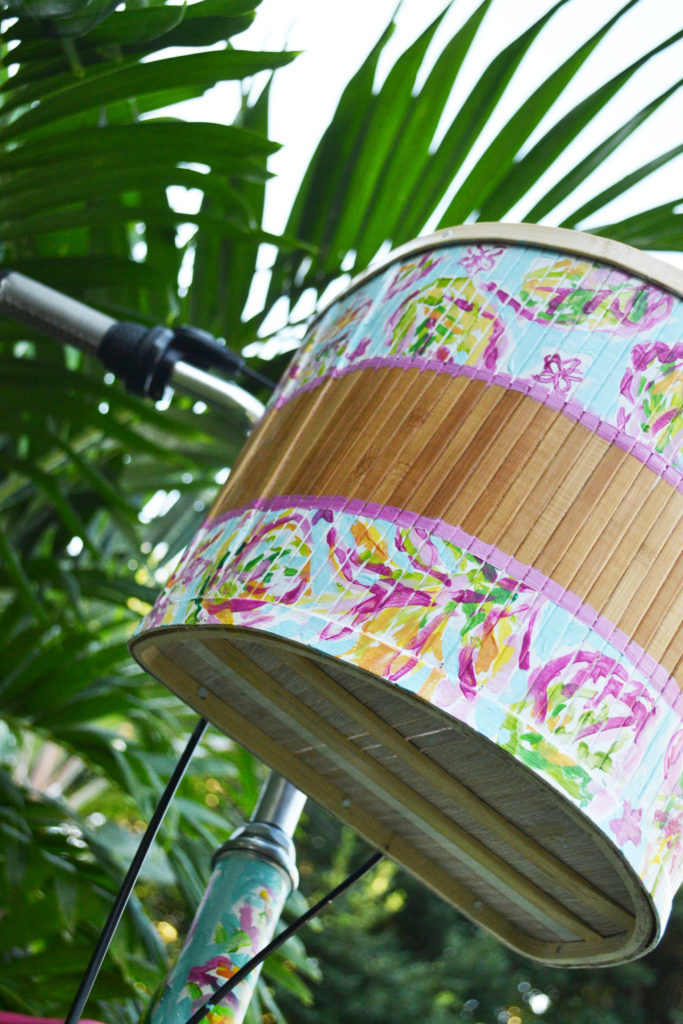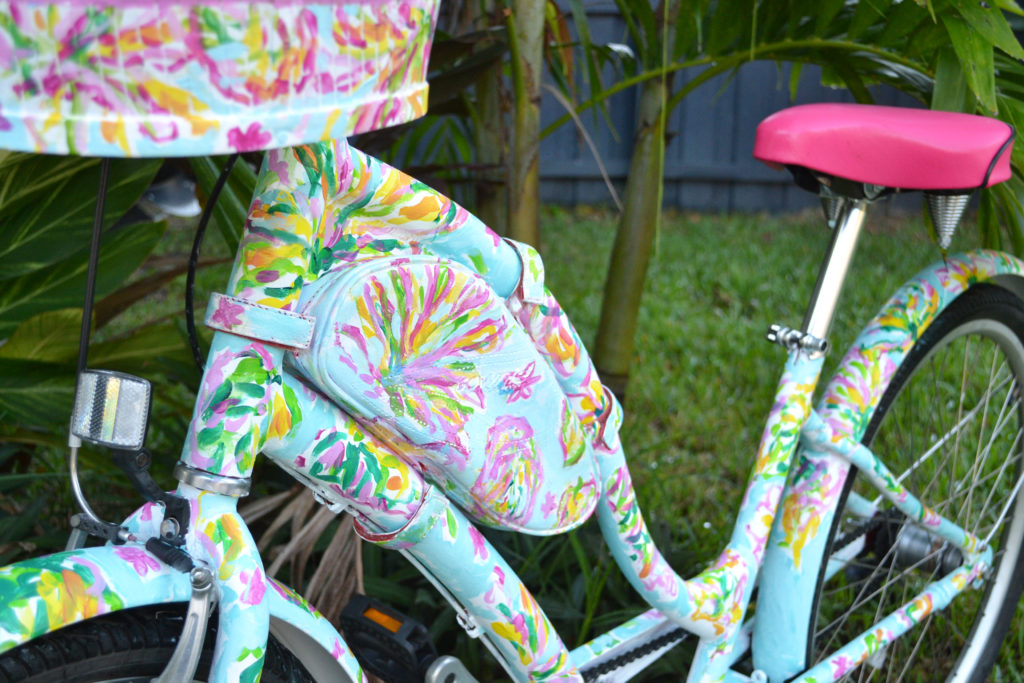 Once I added the protective sealer, I just loved how they turned out! They just look so fun, and happy! Perfect for cruising any beach!
Thanks so much for following along! I hope you love these Lilly Pulitzer inspired bikes as much as I do! Please message me with any questions or comment below!!
Have a great week!