This is so exciting! This project, it's been one that I've been putting off for a while. I never, ever really think about our master bedroom. To be honest, it's a pretty small space (Florida ranch home), but we're lucky to have our own bathroom off of the master (which is a rarity for these smaller homes), but we live within walking distance to Tampa Bay, so no complaints from me! We haven't participated in the One Room Challenge since the spring of 2019, but we're ready to do it again!
Week 1 | Week 2 | Week 3| Week 4| Week 5 & Week 6 | Week 7 |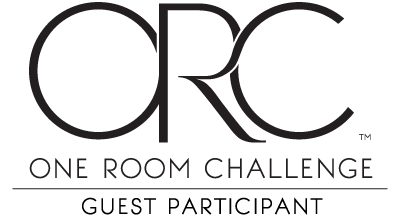 Here is a basic layout of our bedroom. I'll be including some before photos in next week's blog post.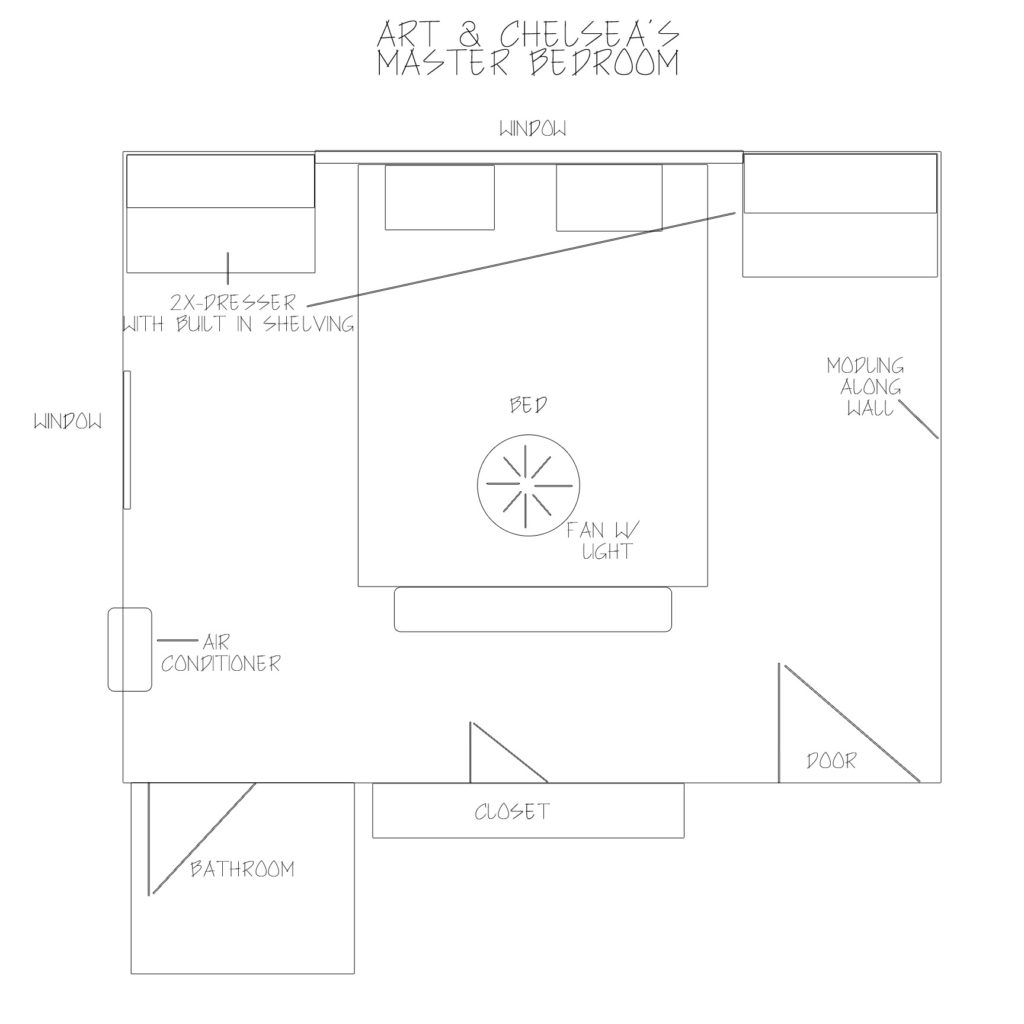 We have a queen-size bed, yes queen. We are just fine with it, and to be honest, if we put a king-size bed into this room we would have no room for our dressers and additional storage (more on that later).
We also love a good ceiling fan, which is something we plan on changing out. I KNOW I KNOW… another design faux pau. And while your head is still reeling, my husband actually sleeps with another fan literally blowing in his face. It's Florida, it gets hot, even with A/C, so, the fans are staying.
Now for the fun stuff! Being the Florida beach bum that I am, I really really wanted to create a tropical oasis for our bedroom. If you've been following along with me, you know a few years ago we did our backyard, and we just love it. It's tropical, and airy- the perfect outdoor space. My inspiration for this room was the Beverly Hills hotel. Its iconic Martinique wallpaper is so timeless and gorgeous. It reminds me of the beautiful palms in our backyard so why not bring them inside! I have a little twist though, instead of me using wallpaper, I will be painting it on the walls! Take a peek at my inspiration board below!
We plan one doing a simple border along the walls and adding the mural above. I'm really excited to paint it, I love painting anything from nature so I don't anticipate this being too hard. I should preface this with the information that I have my Masters degree in Art and design, so if you also plan on doing a mural, try a couple of sketches first, or hire a professional.
We will reuse our dresser by painting it and use scrap wood to create custom looking built-ins that sit above. Because our master closet is literally the smallest thing on the planet, we need as much storage as we can get. In such a small space you need to really be creative with what you put into the room so our dressers double as our nightstands, and now also bookshelf space.
We always have our hats on hand to combat the Florida sun, so those will be hung on better hooks, and our black and white wedding photo will also look great in a coordinating gold frame.
We plan on adding additional lighting to the built-ins as well. I am using remote controlled sconces so I do not need to have an electrician come over. Easy-Peasy.
Here is a basic idea of our color pallet. I'm excited to have a touch of elegance and natural elements come together as one cohesive space.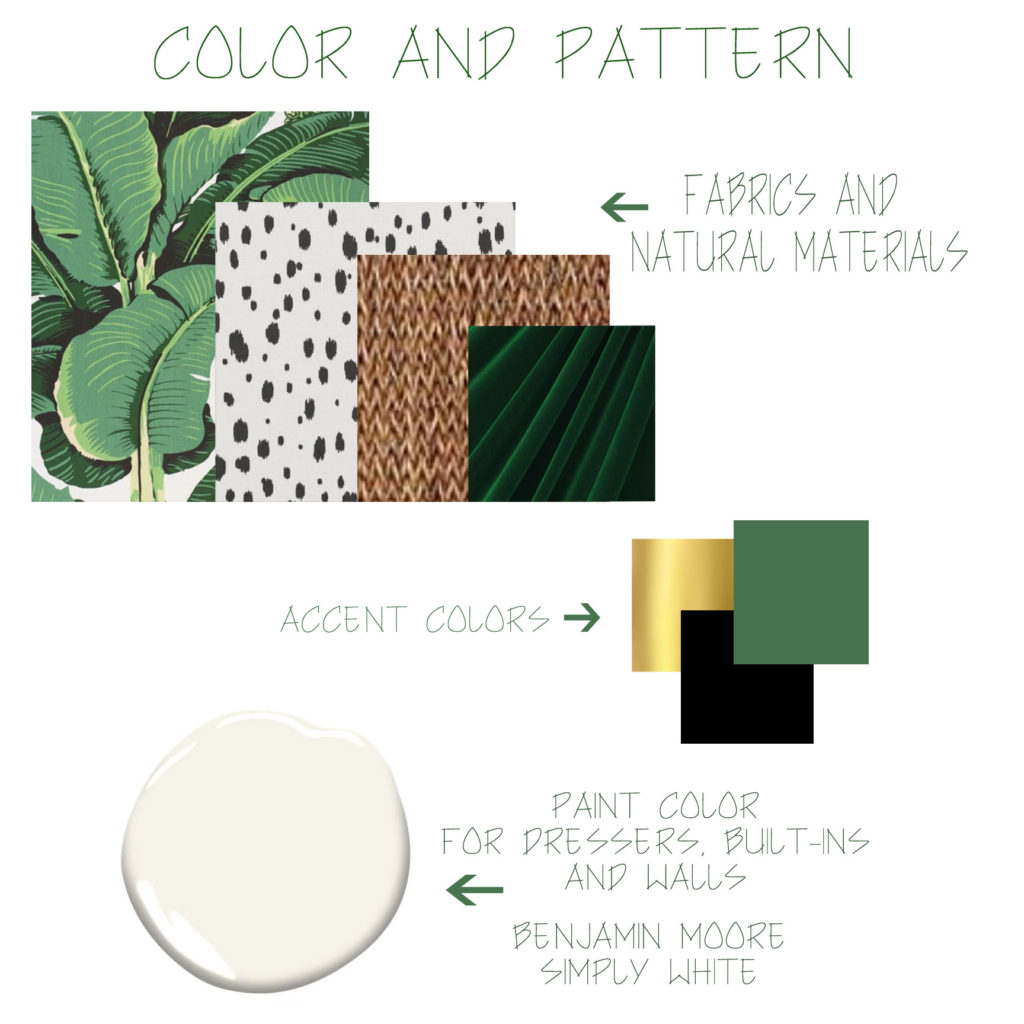 That's about it for this week! We're really excited to get started, and hopefully, we can create something pretty awesome!
Make sure to check out what the other participants are up to here!
Don't forget to follow along with me on Instagram!
Have a great week!