So this week for me, was all about getting the little things together. I feel like I got so much accomplished, but I still have so much more to do before next week's final reveal, including photography! Let's hope I can finish!
Week 1 |  Week 2 | Week 3| Week 4| Week 5 & Week 6 |  Week 7  |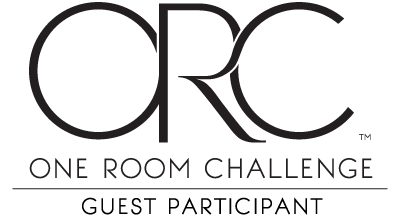 The Details
Bedding
One of the first things I did this week, was to transform my pillows and curtains, and bedding by customizing them myself. I used some different width black trim, as well as some iron-on vinyl. I started by sewing and tacking the trim around the pillows (two different size shams), the bed skirt and, curtains. This didn't take very long but I really think it adds a bold punch to space. I then designed the logo "H" pattern for my pillows. I wanted something with a geometric shape that coordinated with the cane bed.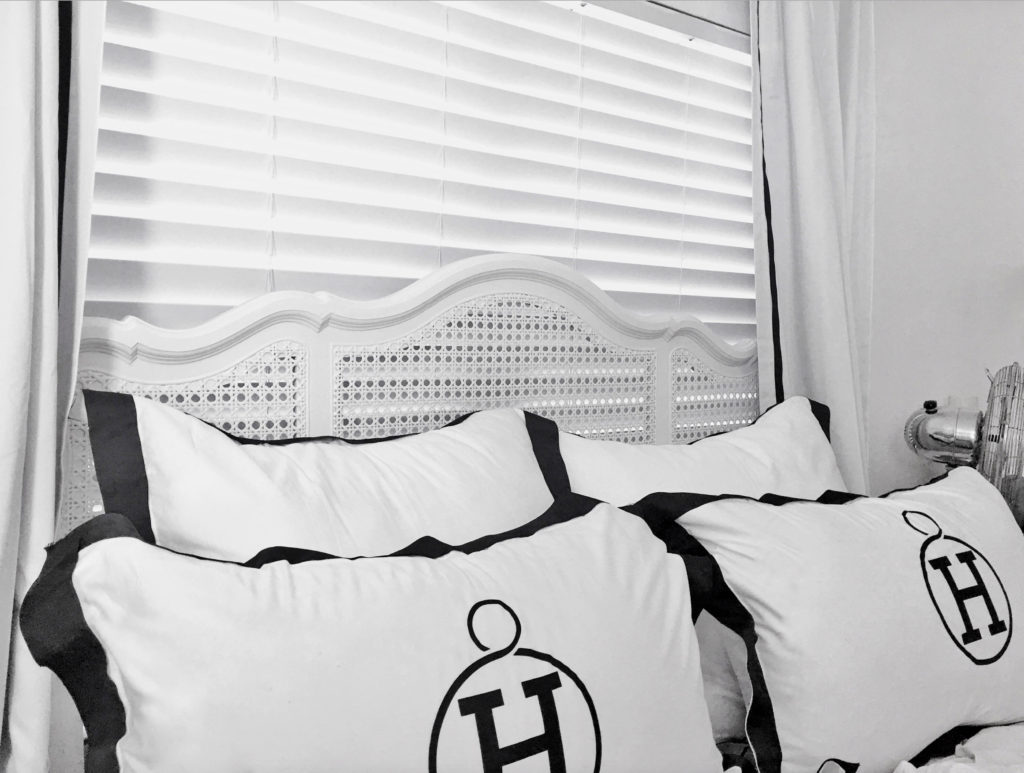 Curtains
Once the trim was added to the curtains, we hung the rod's, and the new drapery. We're using blackout, white, pleated curtains. If you're trying to do large windows like we are, it's important to know your measurements. We also don't like spending a million dollars on custom drapes (although I know they are gorgeous) It's just not in our budget. So, by simply adding coordinating black trim in different widths from the pillow shams, the room looks cohesive and well put together.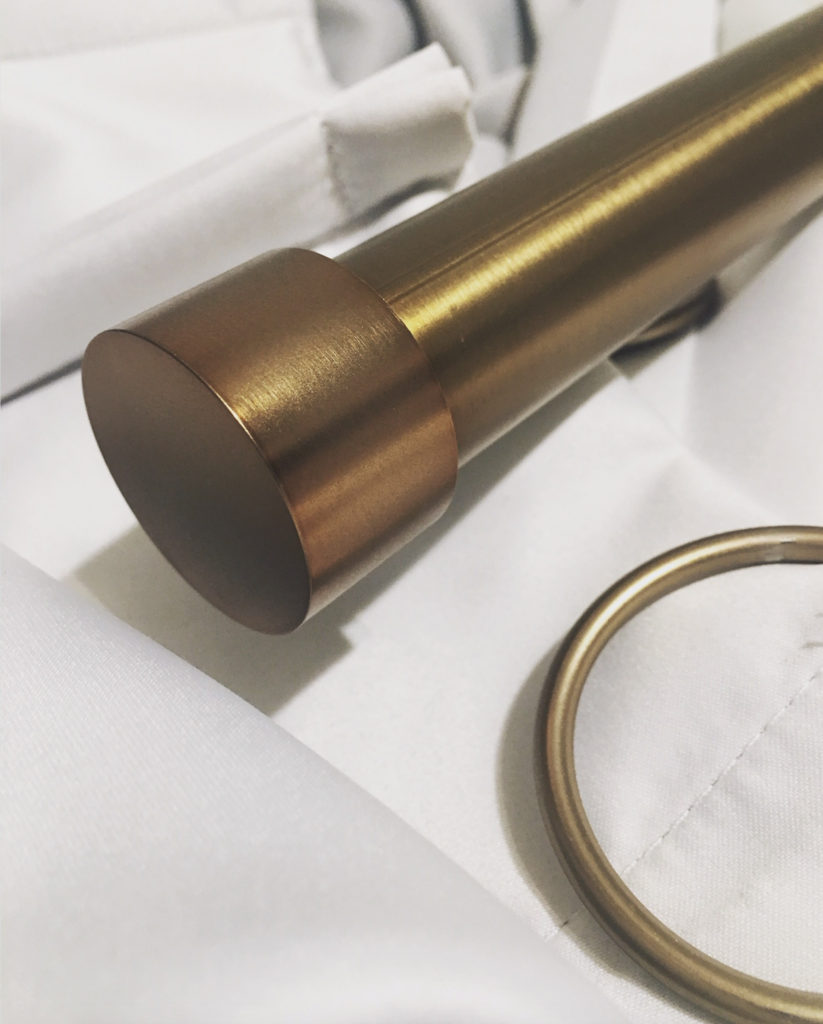 Artwork
So the good news or the bad news? Let's go with good!! I'm loving these bamboo frames & cloth weave mat on our sentimental pieces. We were gifted some beautiful wedding gifts, and I'm finally getting them professionally framed. One of them already had a frame, but I broke the glass on it so I knew it was time. The bad news is, they won't be ready for the reveal, so you'll have to come back in a few more weeks to see the updated pieces! I know that they are going to look great in the space.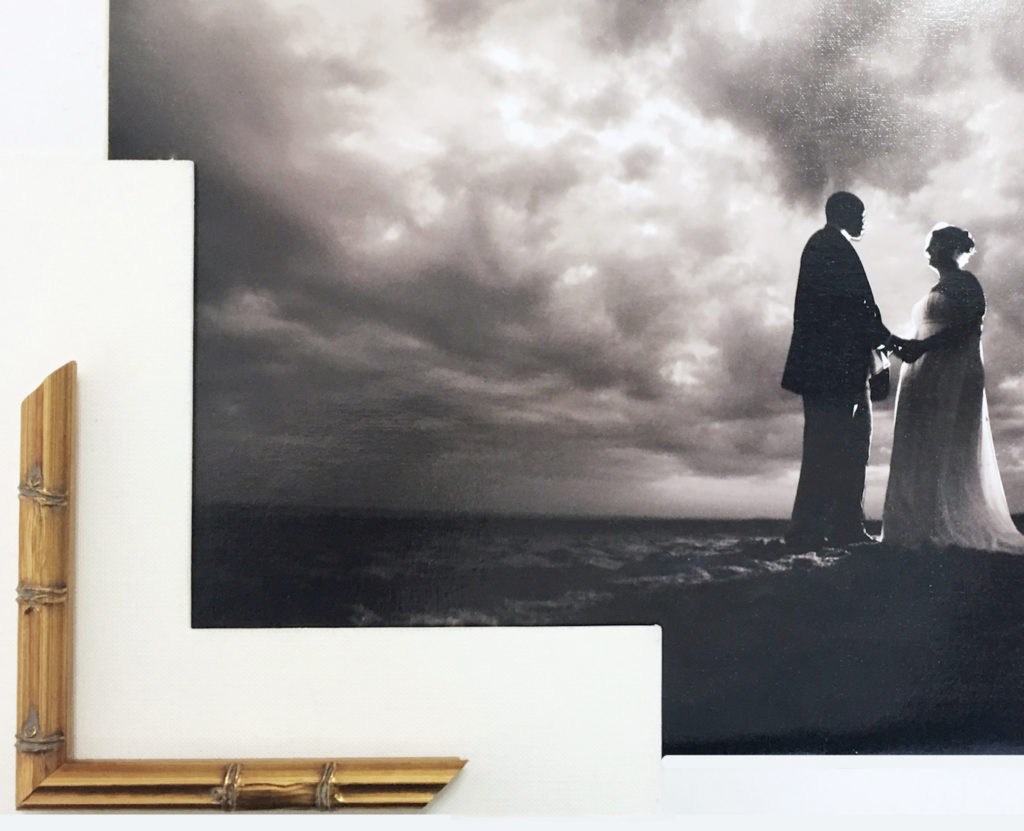 Mirror, Hats & Ceiling Fan
We added the mirror and some really amazing little "hook" type things from amazon. You can find them here. I drilled the hole, placed in the wall anchor, and just screwed them in. SO EASY!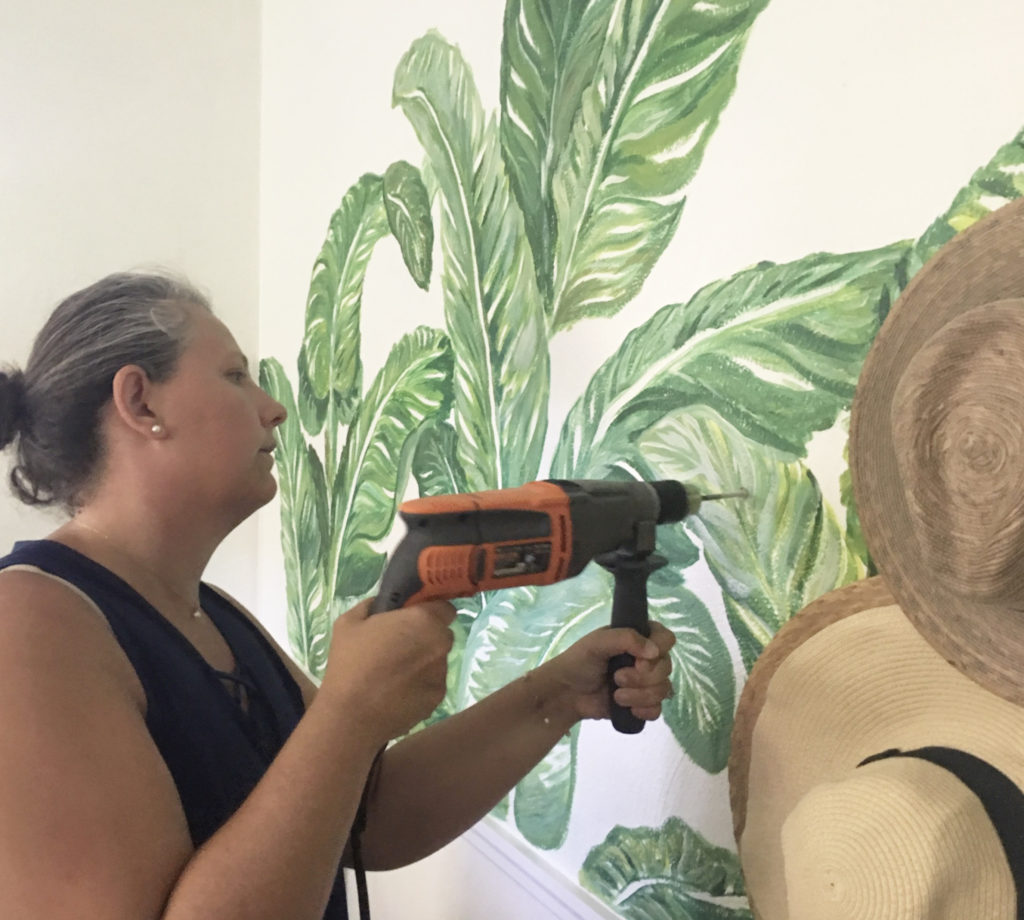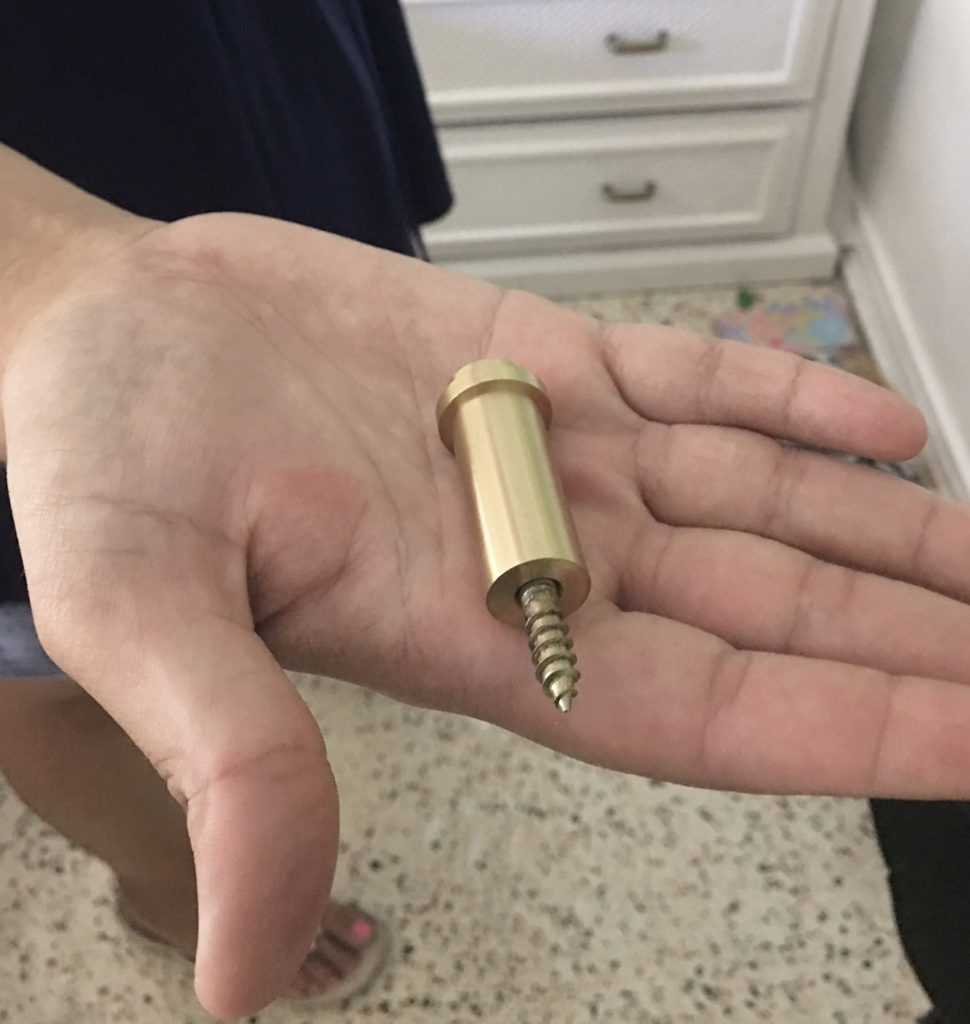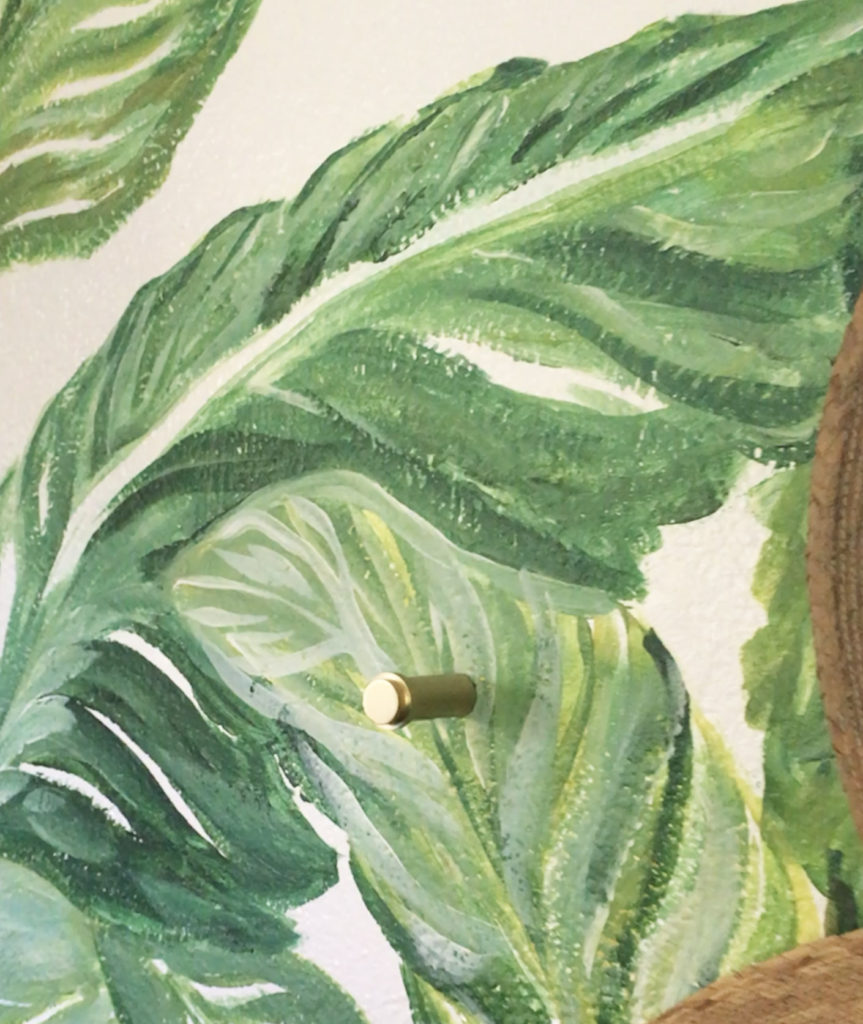 What do you guys think?! I have my hats kinda stacked onto one another right now. Can anyone guess how many times I've rearranged the hats? If you guessed " I lost track", you are the winner! Also, do you guys see my new fan?! I installed it by and was so proud! My husband was home while I did it, but I think it looks awesome! I'm trying really hard not to show you guys everything going on in the space, I have to save something for next week!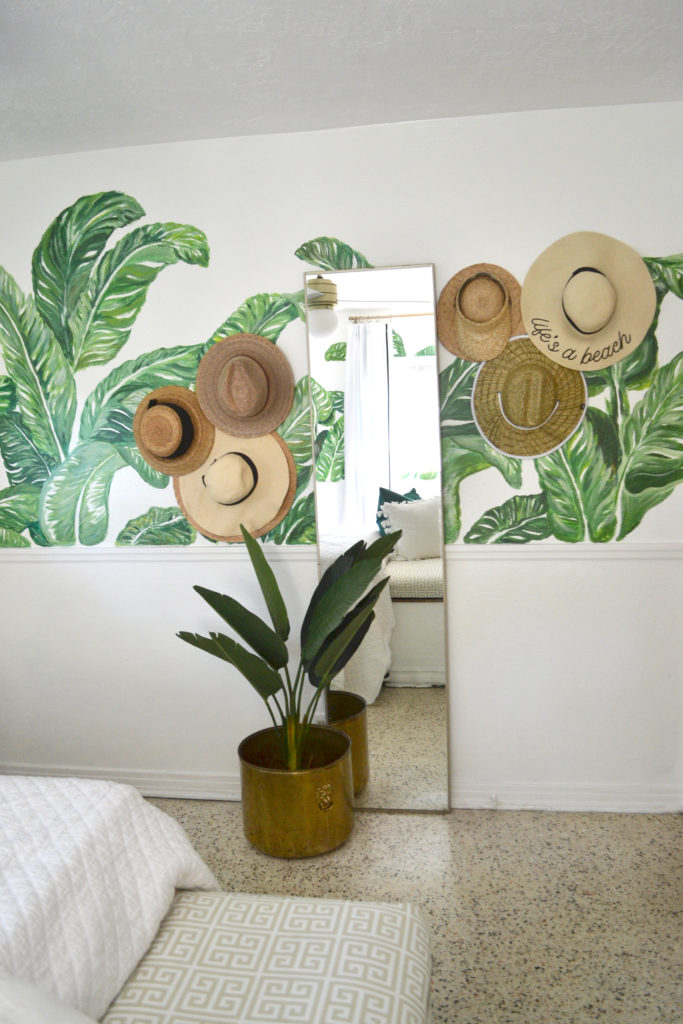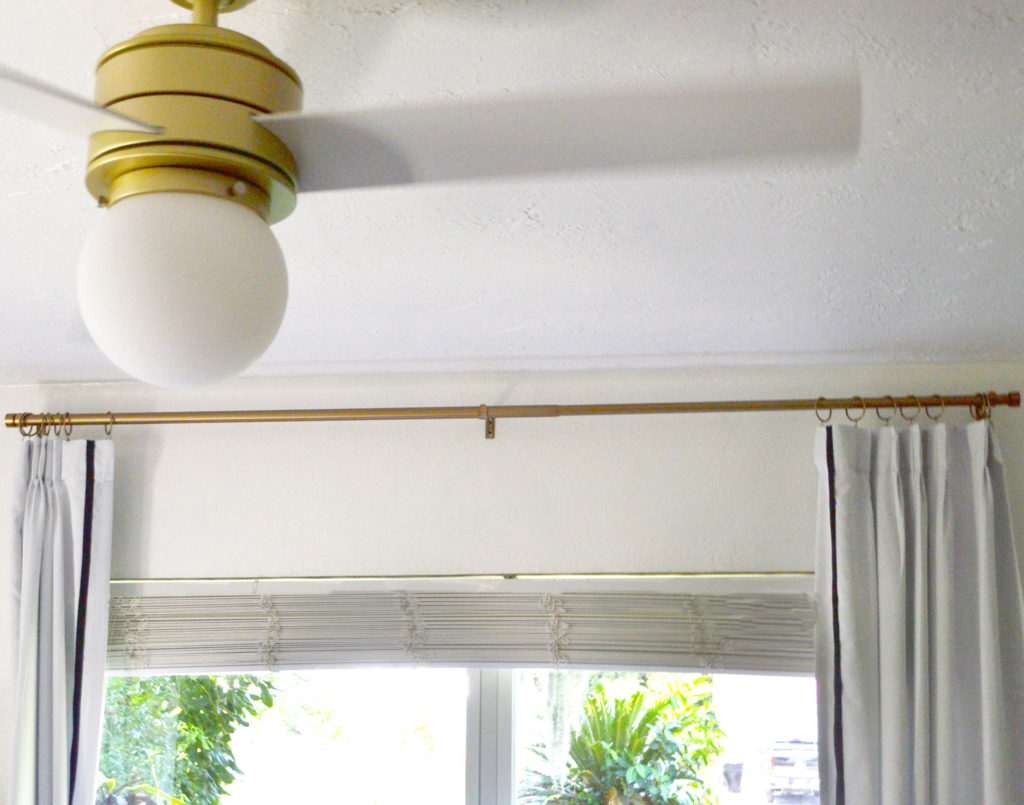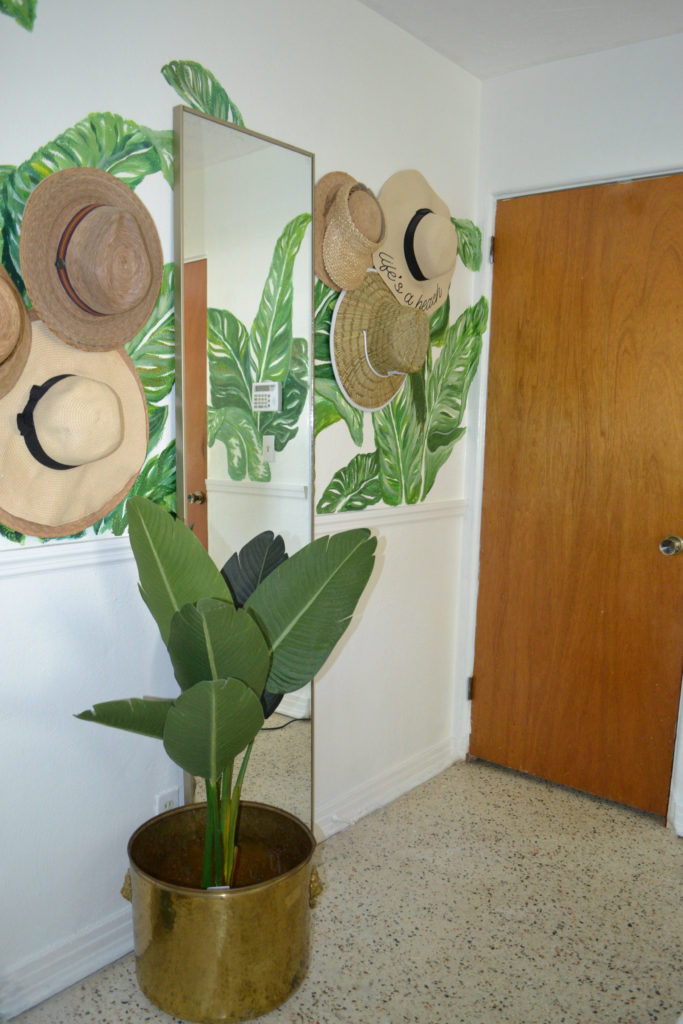 What's left on my punch list??
Make and install bookshelves
Bookshelf Lighting
Decorate
Photograph
As usual, getting anything done with my little one around feels next to impossible, but she loves watching me and loves giving me compliments, so who am I to complain!? I can't wait to see everyone's progress, especially next week during the final reveal!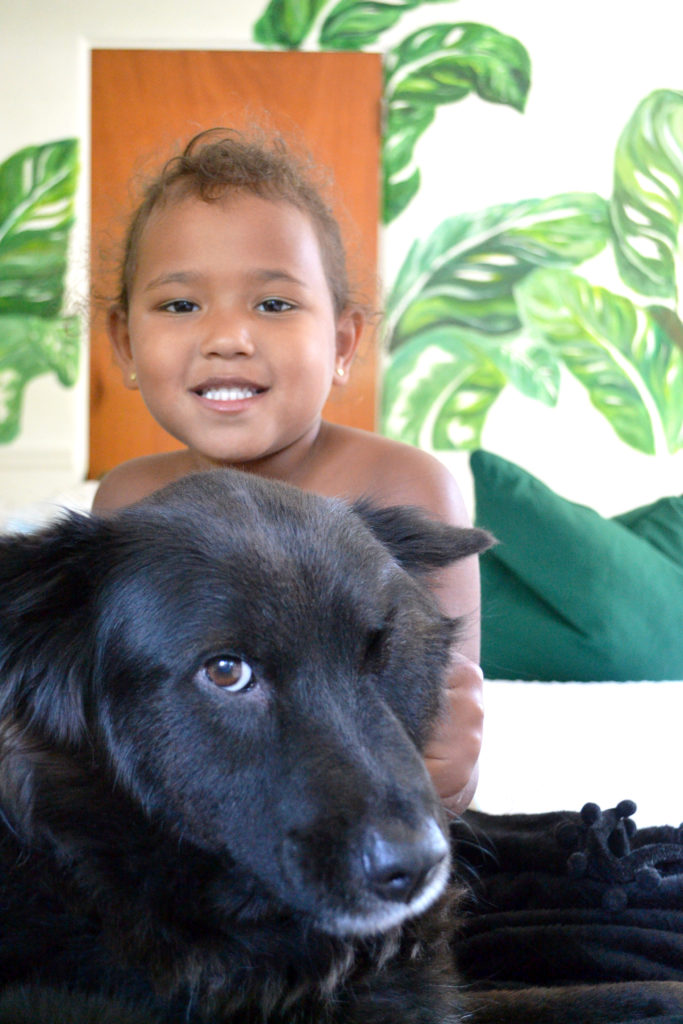 Make sure to check out what the other participants are up to here!
Don't forget to follow along with me on Instagram!
Have a great week!