We made it!! we finally made it to the reveal week, WEEK 8 of our fabulous master bedroom transformation! My husband and I just love it. It's such a calming and dare I say " grown-up" room. Our daughter loves to come in and just lounge around on the bed too! Who would have thought re-making our bedroom would zen out our three-year-old!
Week 1 | Week 2 | Week 3| Week 4| Week 5 & Week 6 | Week 7 |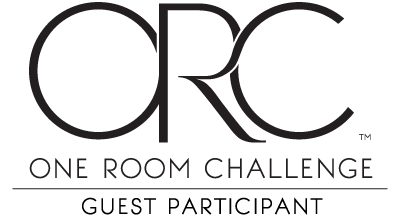 The Reveal
This is my view from my side of the bed…I just love it! I hope you're as excited to see my space, as I am to show it!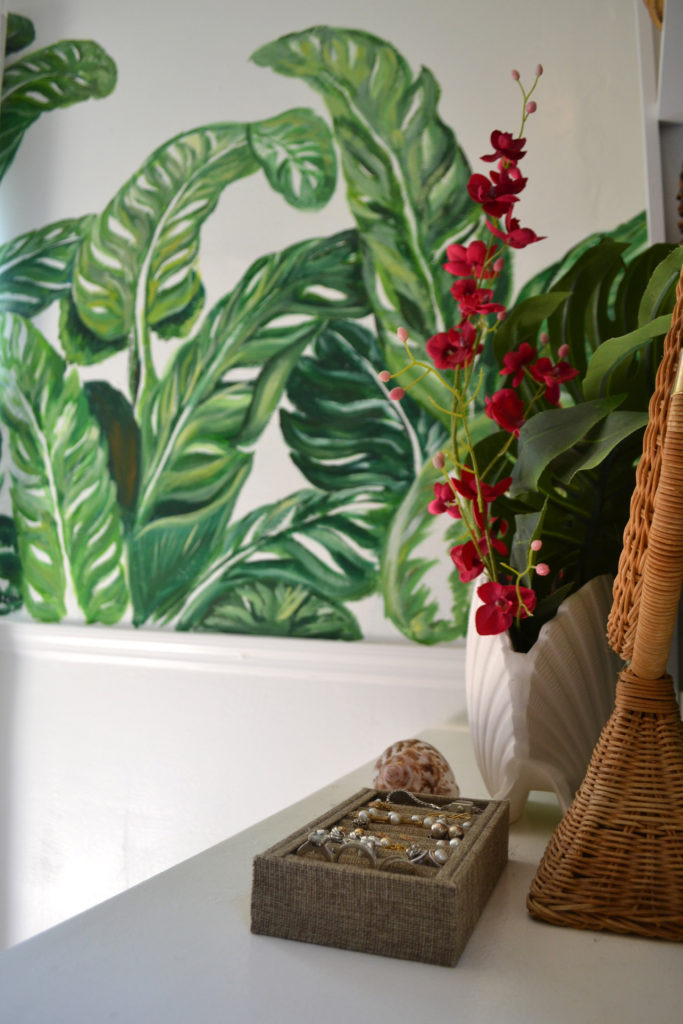 Just in case you forgot, here is the before.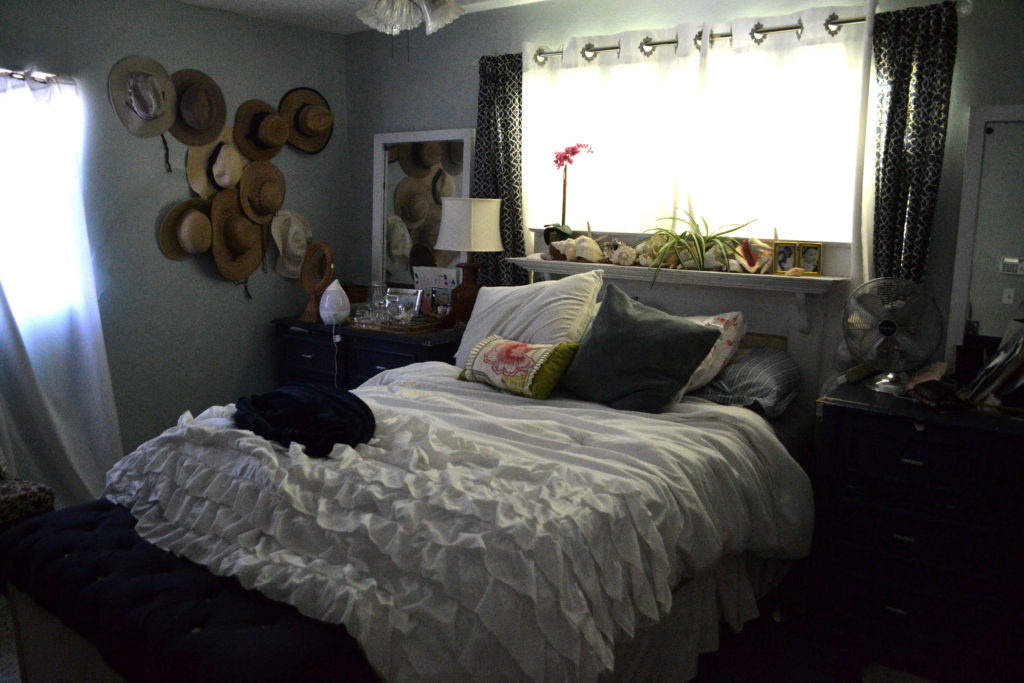 The after! Its so fresh, and bright, and calming and we just LOVE IT!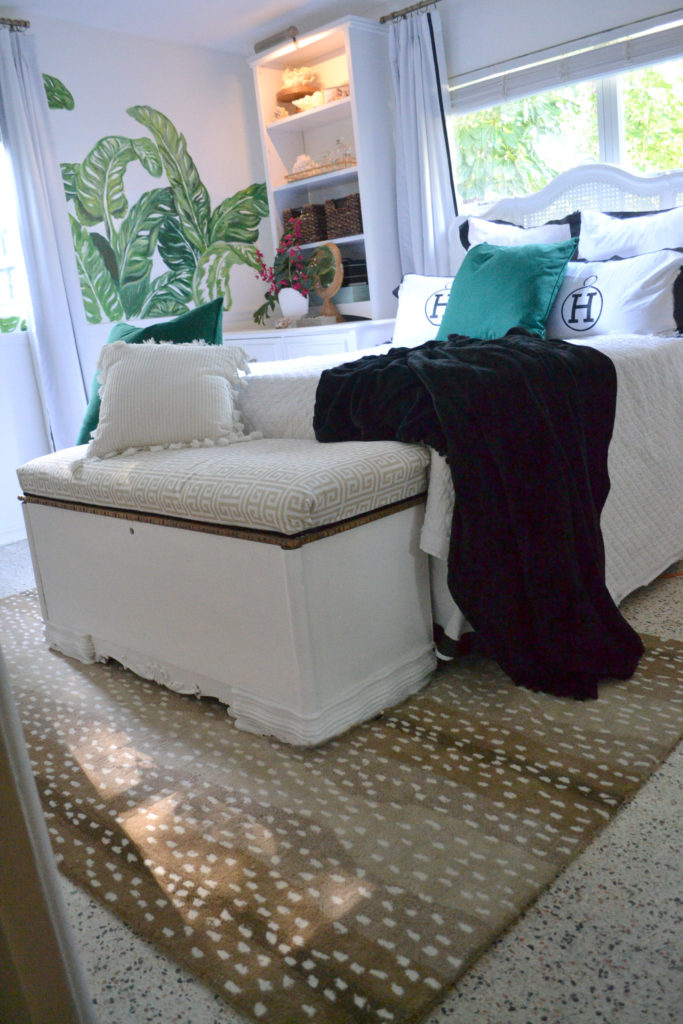 Before;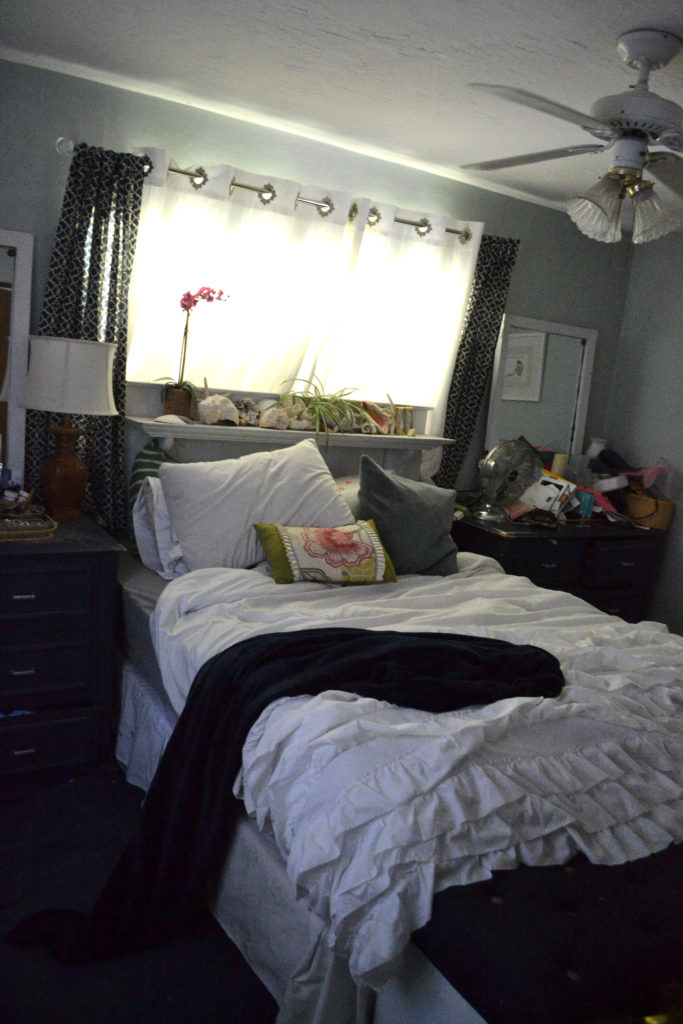 After;
New fan, revamped bedding, dresser, drapes, mural and bench are all worth it!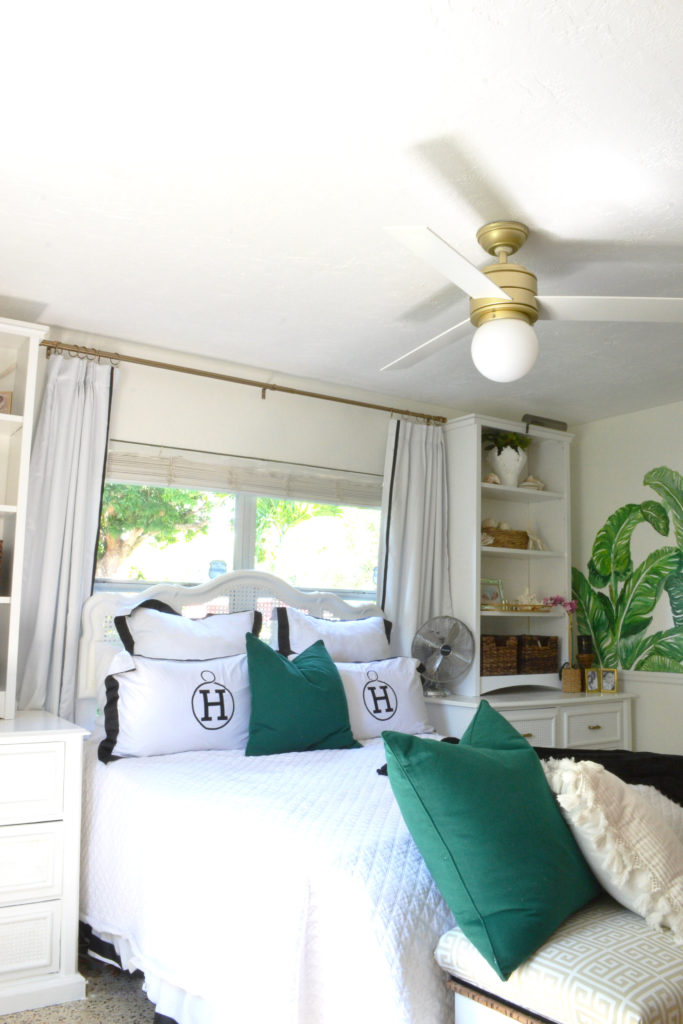 Making the room symmetrical on both side, without it looking cluttered was a challenge I was willing to tackle. I made two bookcases and had them flank either side. I added lighting to the top of each, which is just so calming and beautiful at night. Lighting is so important to any good design and I love these way more than I ever thought I would.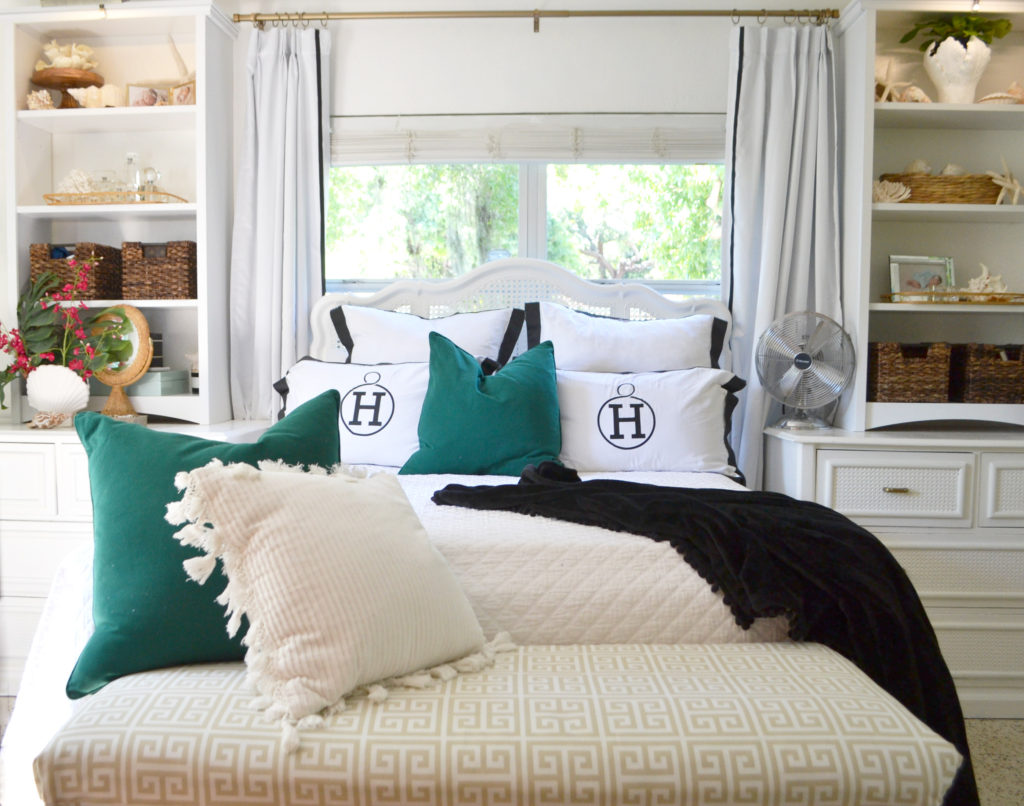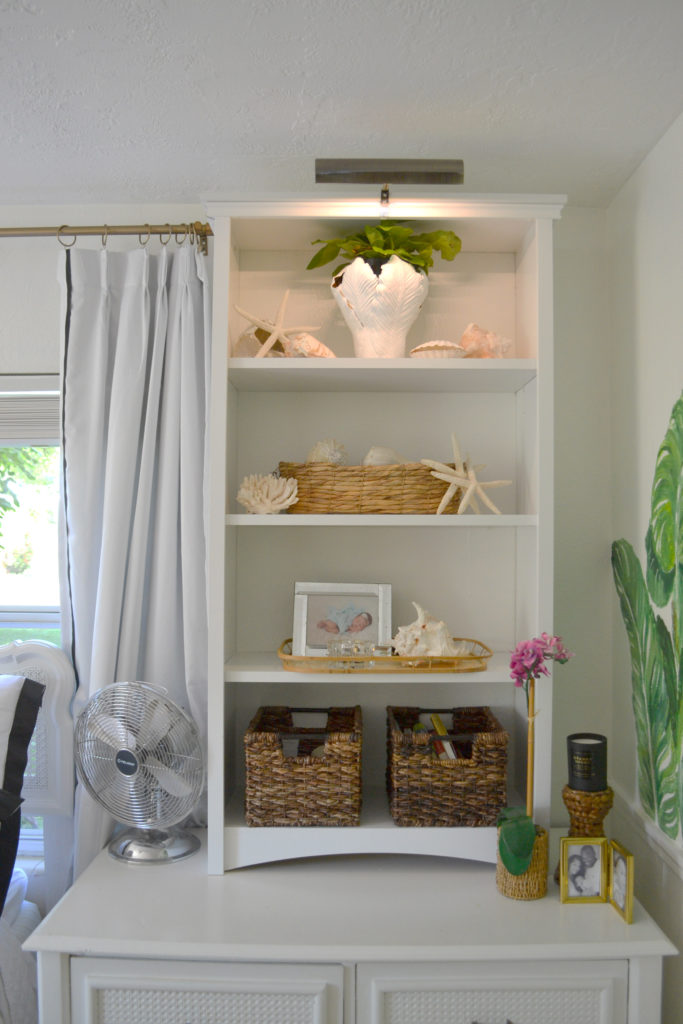 The bookshelves add additional drama and height. At about 14″ deep, they don't obstruct the view and are great for additional storage.
I love how coordinated neutrals, not only work with such a bold mural, but they also ease the movement our eye takes when looking around the room.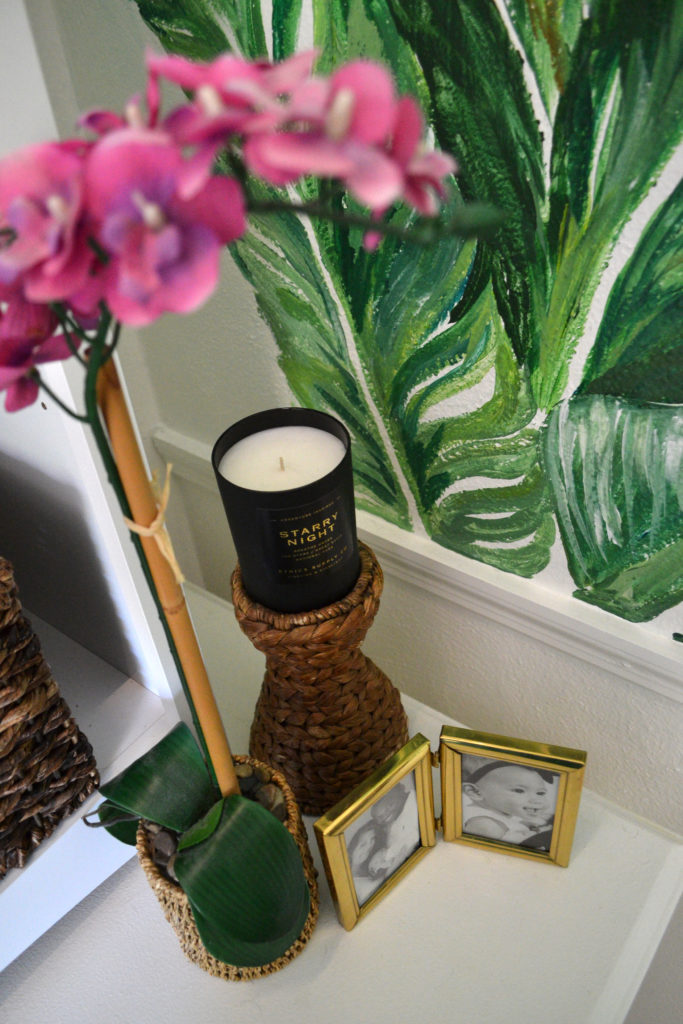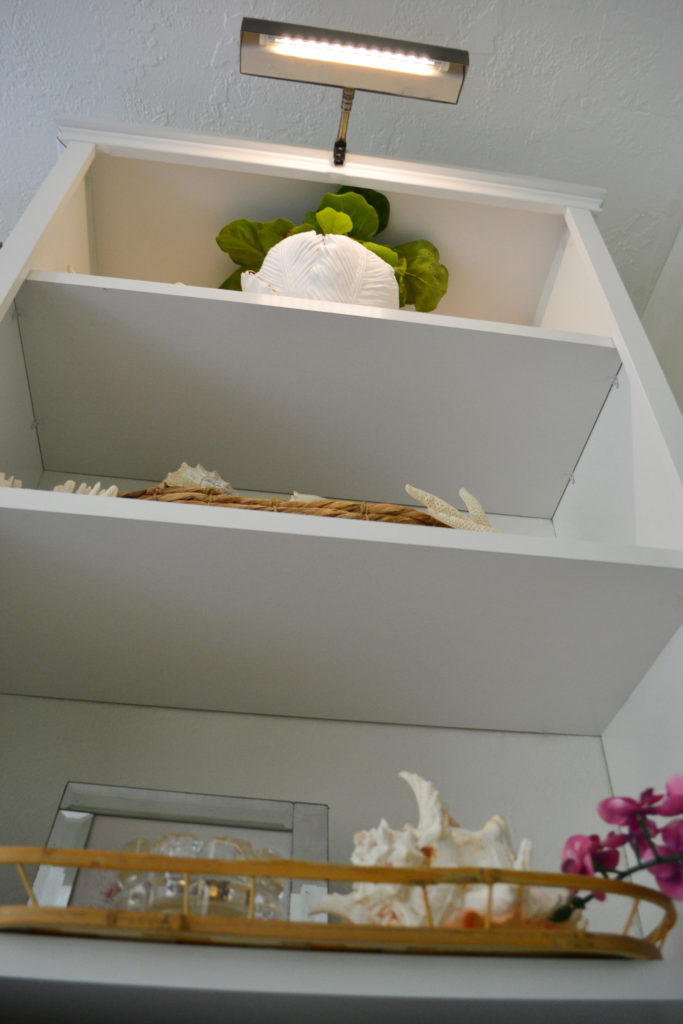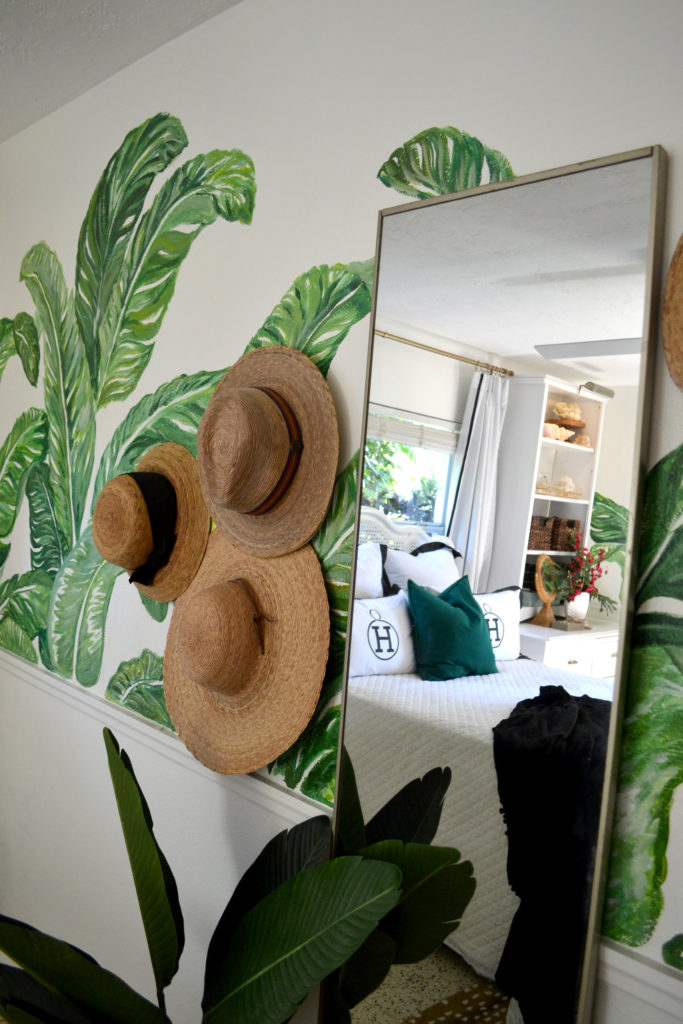 Natural elements, like rattan, cane, banana leaf and shells add a sense of texture. I like to think, luxury beach home- not cheesy beach house.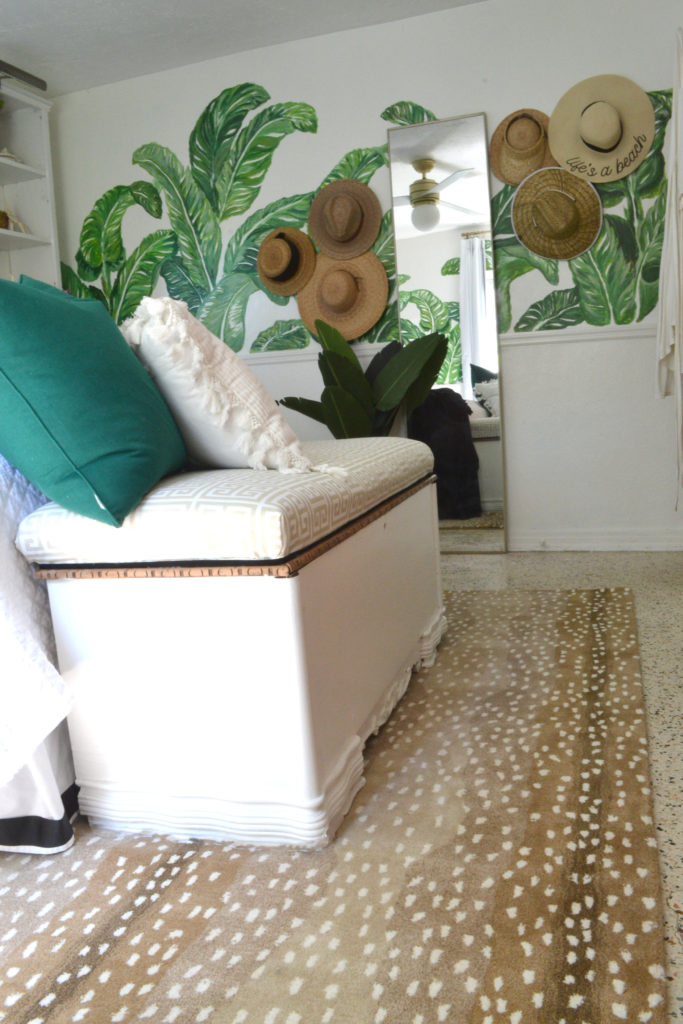 The pattern in the rug, plays off of the natural pattern in the terrazzo, while the geometric pattern in the bench ties it all together. The rug adds just the right amount of softness to the space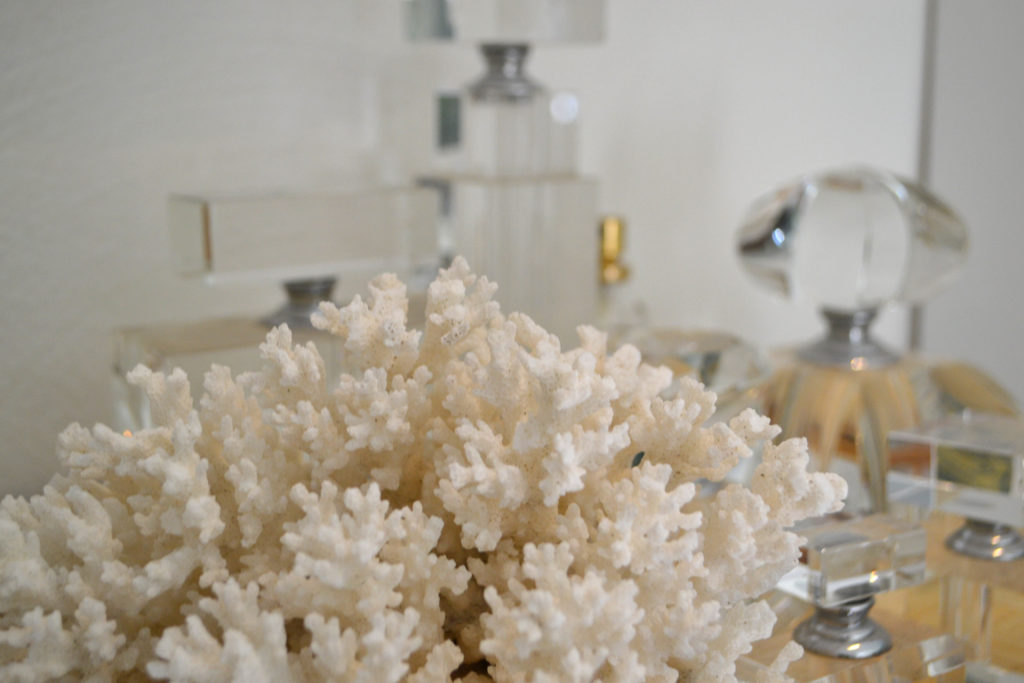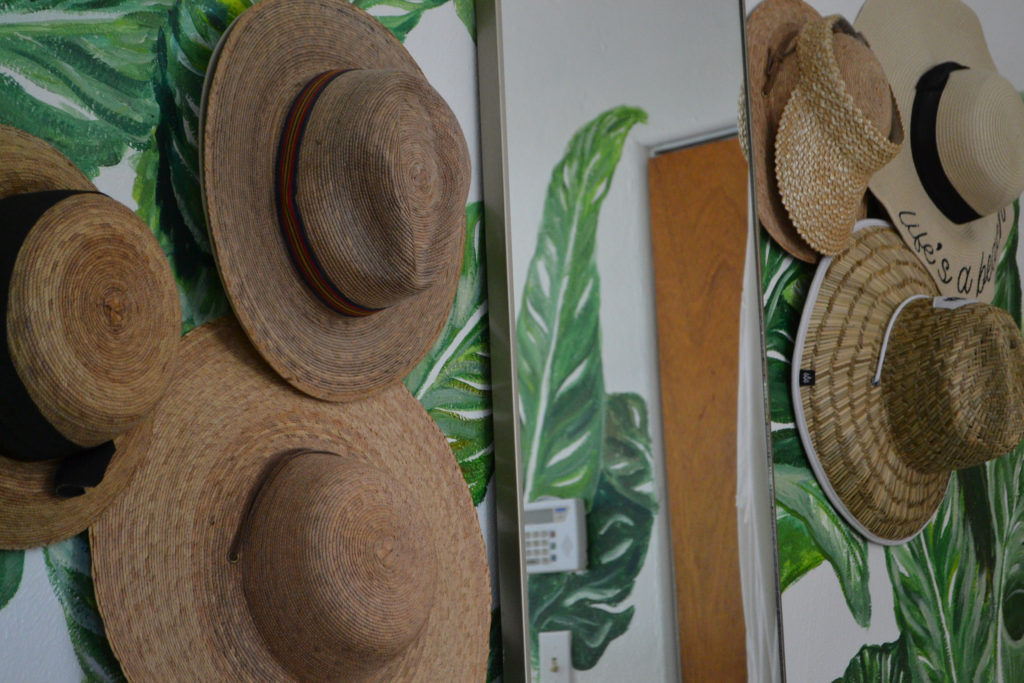 I hope you love the room as much as I do. It was definitely a labor of love!
Thank you guys for taking the time to look at our space. This really is such a passion of mine and I really do appreciate all of your love and support! Make sure to check out what the other participants are up to here!
Don't forget to follow along with me on Instagram!
Have a great week!