Hello Everyone! I have the feeling you are all going to love todays post…..so lets begin!
When we moved down to Florida, we rented a small home and in the attic there was a bar cart. I instantly saw potential, and since the owner of the home didn't even know it was there, he let me keep it! So after a little elbow grease, I can't wait to show you the finished product. The reason I love this bar cart is because it has wheels. I can bring it out to the pool, the kitchen or anywhere else I love to entertain!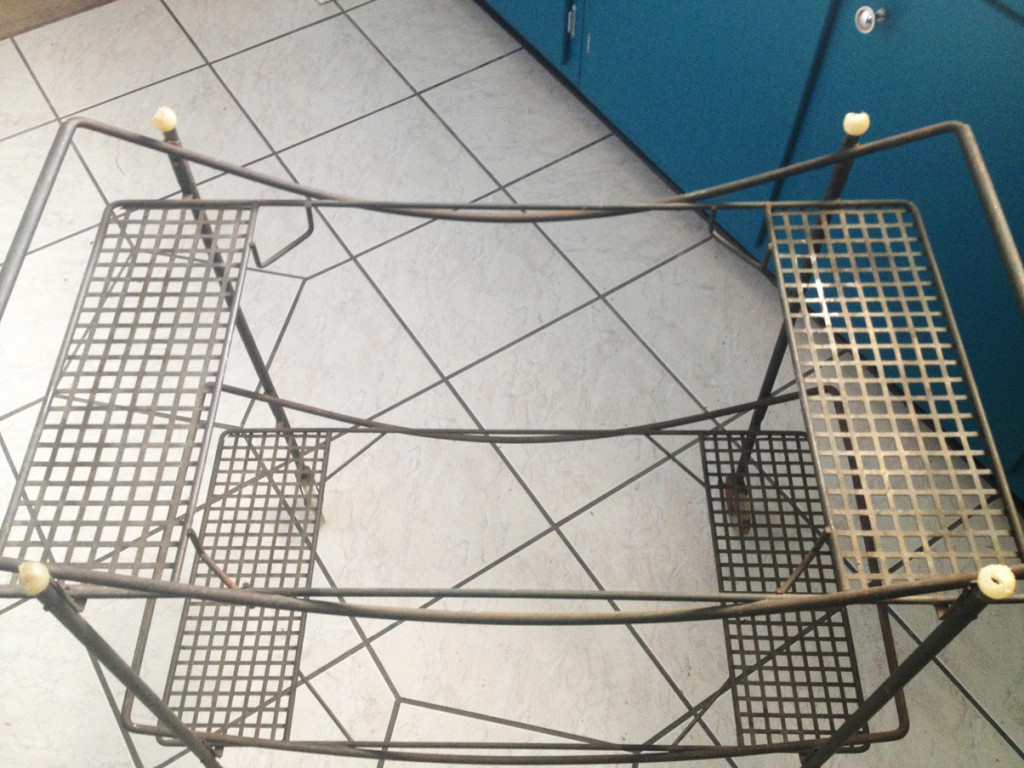 Before I got started, here are the supplies I used to give this cart the makeover it deserved!
Bar Cart Materials;
Spray paint (I used a color called Metallic found at Michales)

Door knobs (4)

Professionally cut 1/4″ glass

Gel like superglue

Pliers

Cleaning supplies
First, I thoroughly cleaned the cart. Who knows how long it was in the attic, and since attics are scary places- it needed a good cleaning. I then began to deconstruct the cart. I used pliers to pull off the old plastic knob ends, as well as the wheels.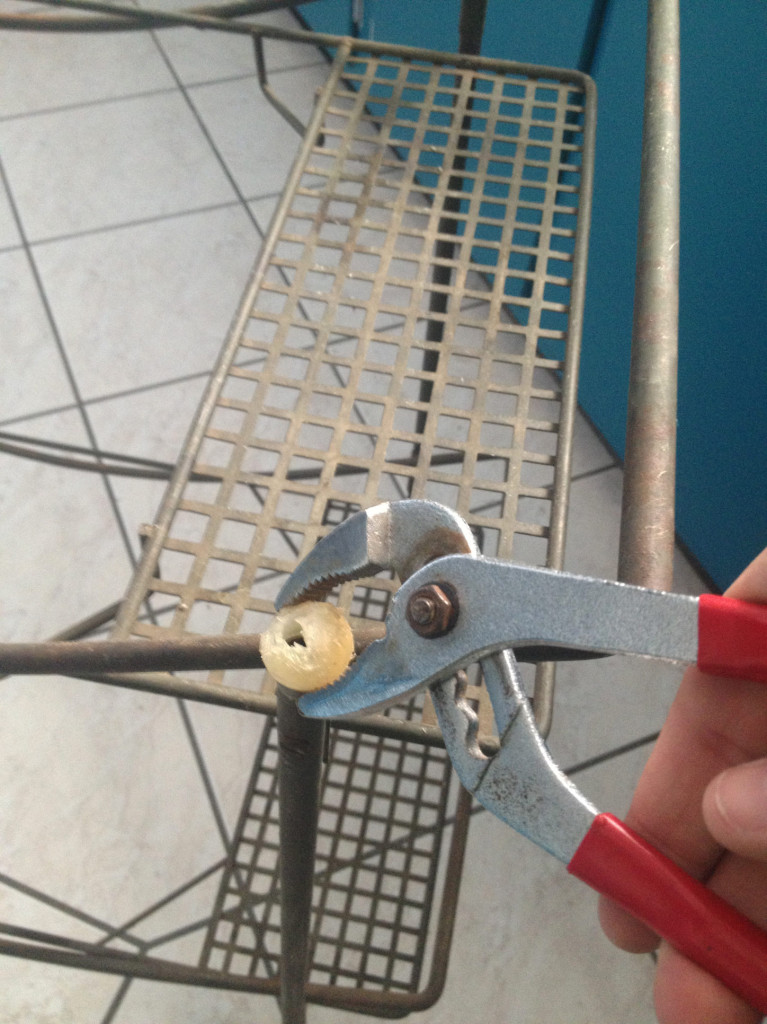 After that was completed I spray painted the entire cart, making sure to get all of the sides. I always recommend getting an extra can of paint. You never know how much you'll need and sometimes it can be pretty annoying when you have one little spot left- and no more paint. Once it was dry, I brought the entire cart to my local glass store. Most towns have one of these- and no they are not the big box stores. They were able to cut two pieces of beautiful thick glass that fit perfectly and I think it only cost me $12.00!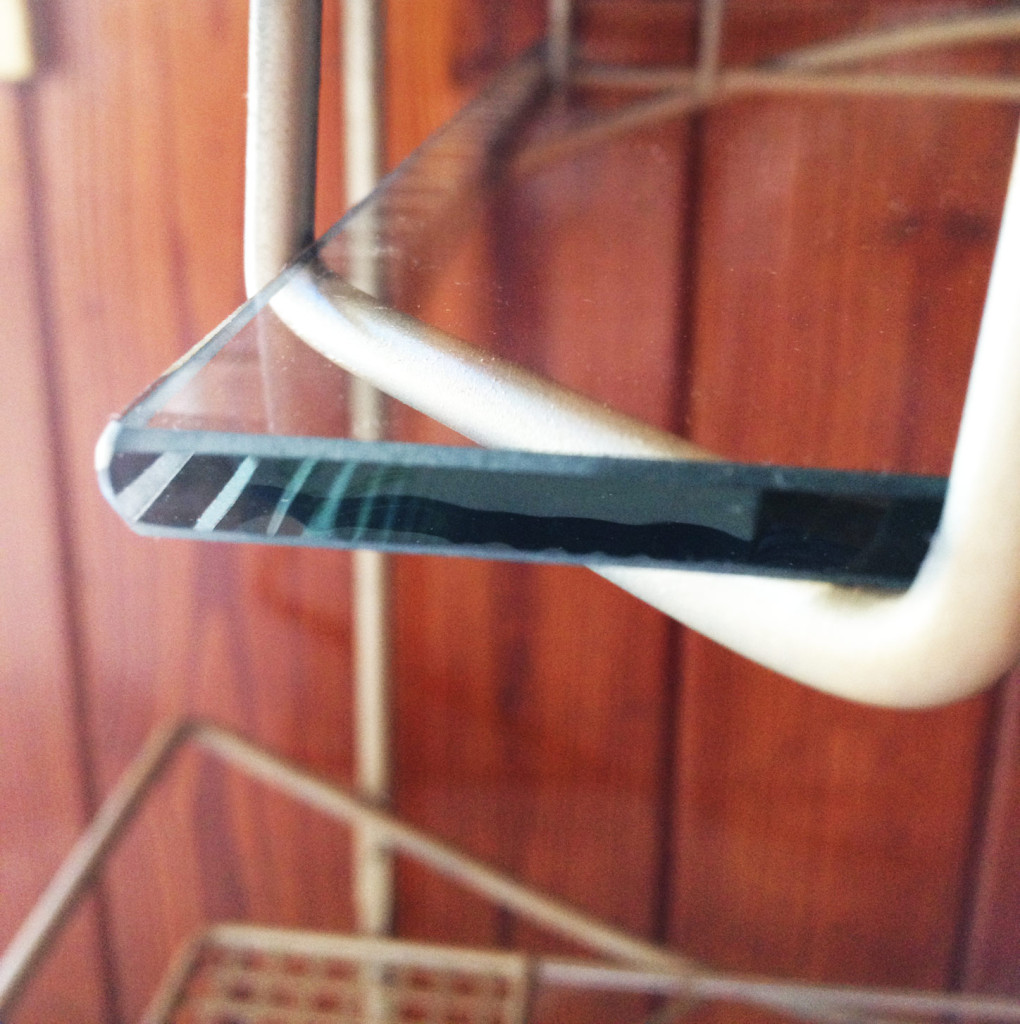 I then reattached the wheels and used glass knobs for ends where the plastic knobs once were. You can use a strong gel like super-glue, and the weight of the glass knobs will hold them into place!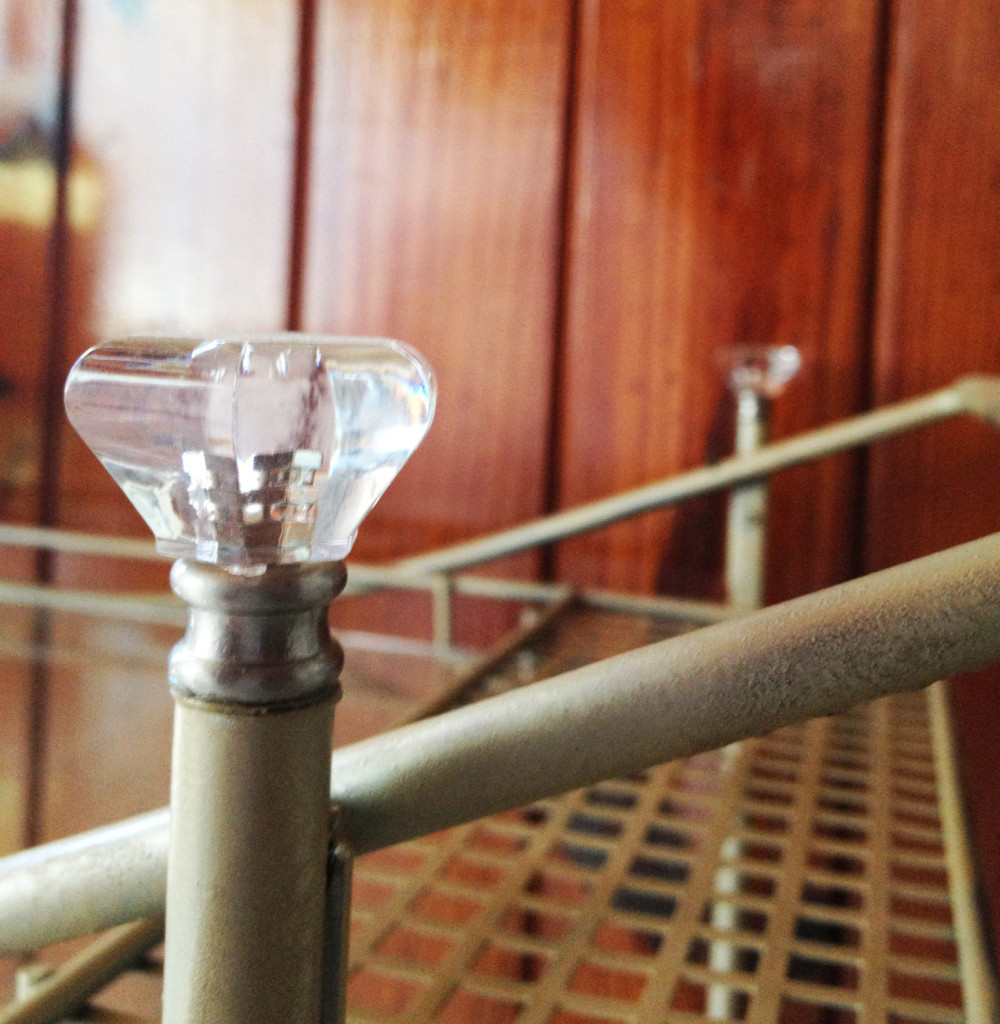 Finally I put some items for an afternoon get together by the pool later this week and TA-DA! I think It looks great, and took about a day! The total cost was under $25.00!! What do you all think??!?!
I hope you all love it as much as I do!! Is there something you have that you're not sure how to makeover?? Tell us about it! As always Happy Decorating!!!
Chelsea