A few months ago, I was on the search for a chaise lounge for our pool area. I wanted something built solid, had wheels to easily move around, and wasn't overly expensive.
Luckily I found this beauty (yes I said beauty) on Craigslist for $25.00!!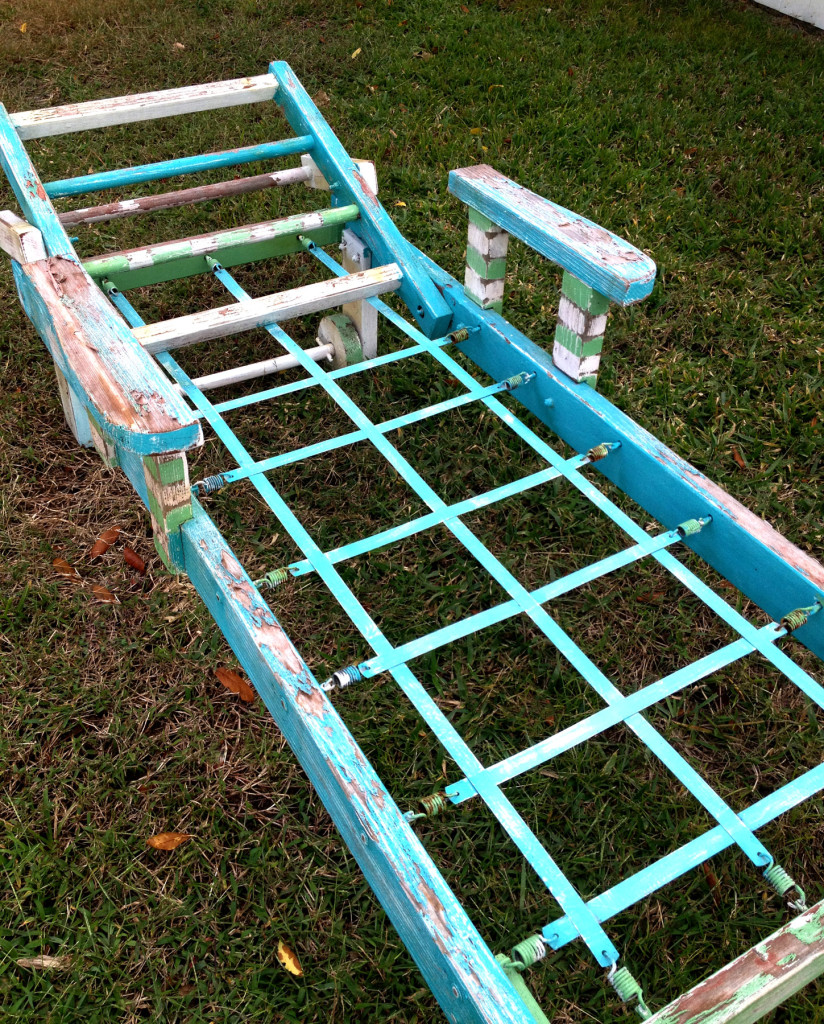 For this project I used;
Sandpaper, fine & coarse grit

a metal brush

white outdoor paint

Spar Varnish ( I used semi-gloss but pick whatever finish you like)
First I used my metal brush to scrape off all of the large paint pieces. After that was finished I took my large Grit sandpaper and sanded everything down pretty well. I then used my fine grit sandpaper and sanded everything again. This entire process took about two hours. The slower you go, the better the outcome!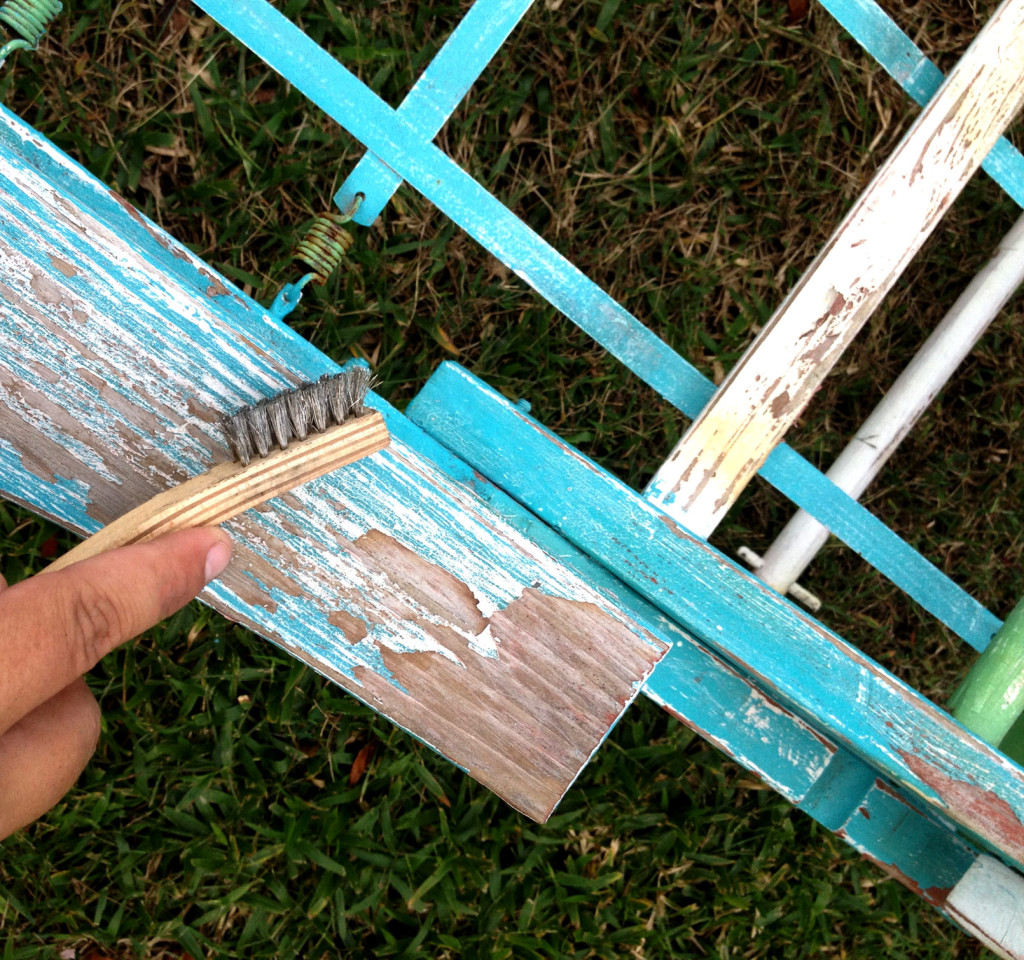 Next was the fun part because it made such a transformation! I used white paint (made for furniture and the outdoors) and painted everything except for the metal springs. I ended up having to use two coats of paint, but I think it came out great! Once I let it dry, I used a semi-gloss varnish like this, and sprayed the entire chair. I even flipped it upside down to get the feet and places that may get wet from pool water!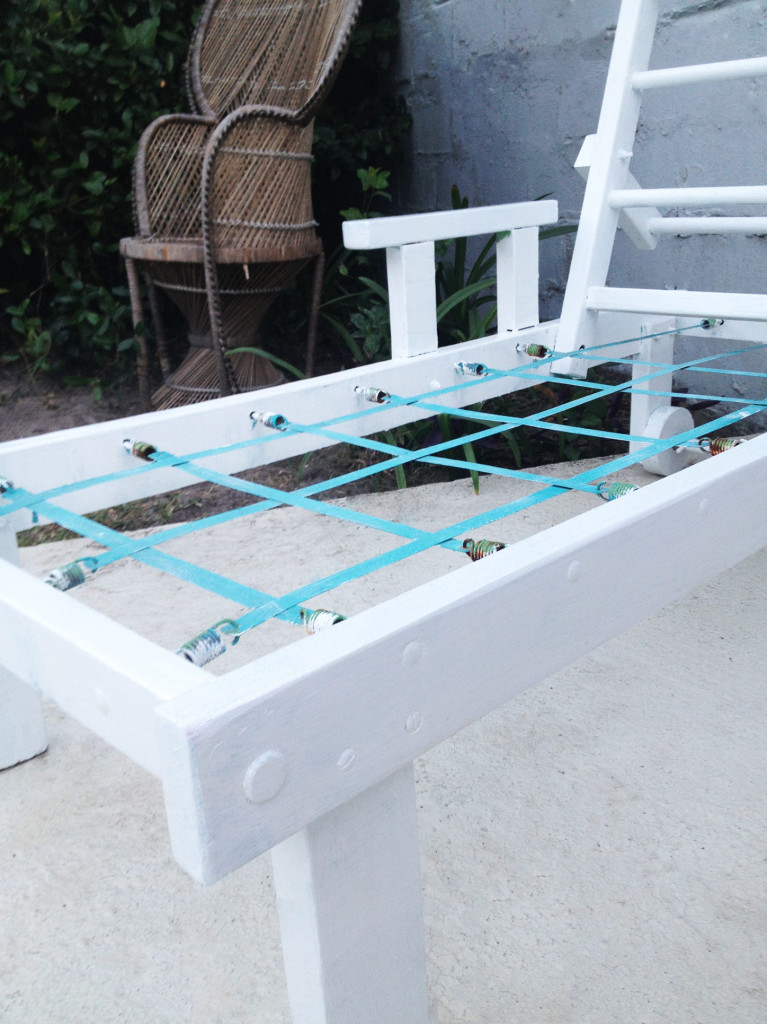 Finally I placed a cushion on it, tied it into place and suddenly felt like a drink by the pool!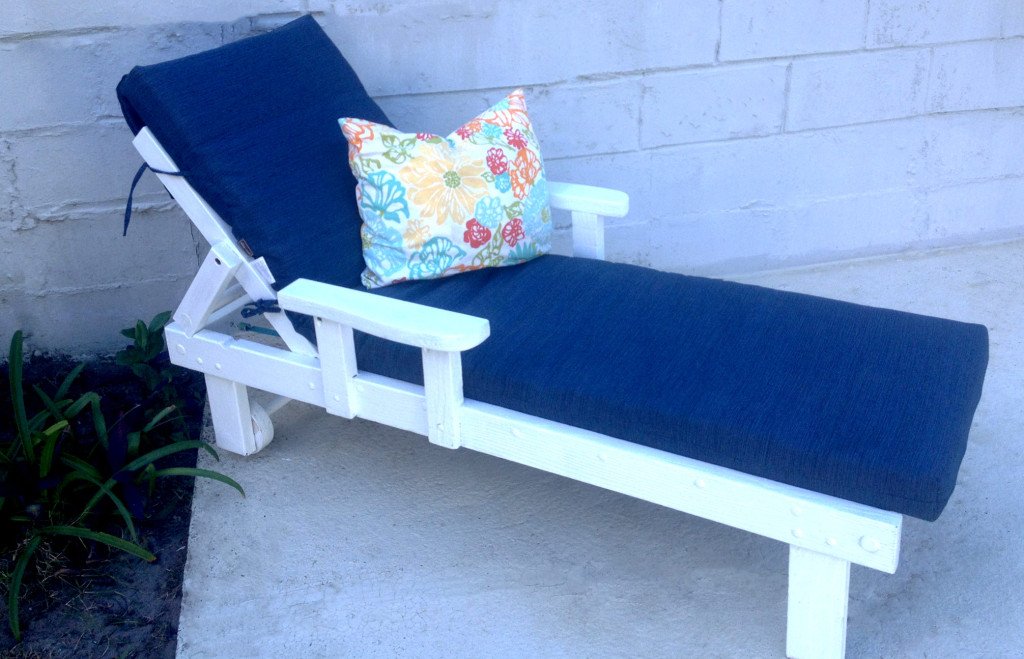 What do you think of the transformation?! I just love laying out by the pool with a good drink umm I mean book- or maybe even both??! Tell me what you think & where you love to Lounge!!
Happy Decorating!!
Chelsea