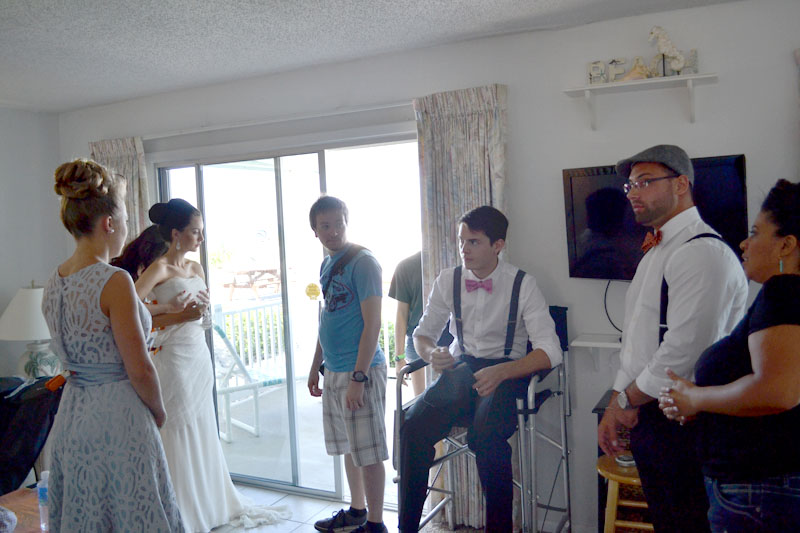 I can't help it, but every time we do a shoot, I just love capturing all of the other talented people and models I get to work with. If I'm not working on decor, you can find me and my team, taking sneaky little shots. And sometimes they even happen to be of me! This day we were lucky to work with photographer Jonathan Fanning owner, (http://www.jfanphoto.com/), Owner Pricilla from The Destiny and LIght hair and makeup group (http://Destinyandlight.com), as well as Vicky Anglo, head fashionista of Anglo Couture (http://http://www.anglocoutureline.com). And all of this was done at the beautiful Cay Pointe Villas in Indian Rocks.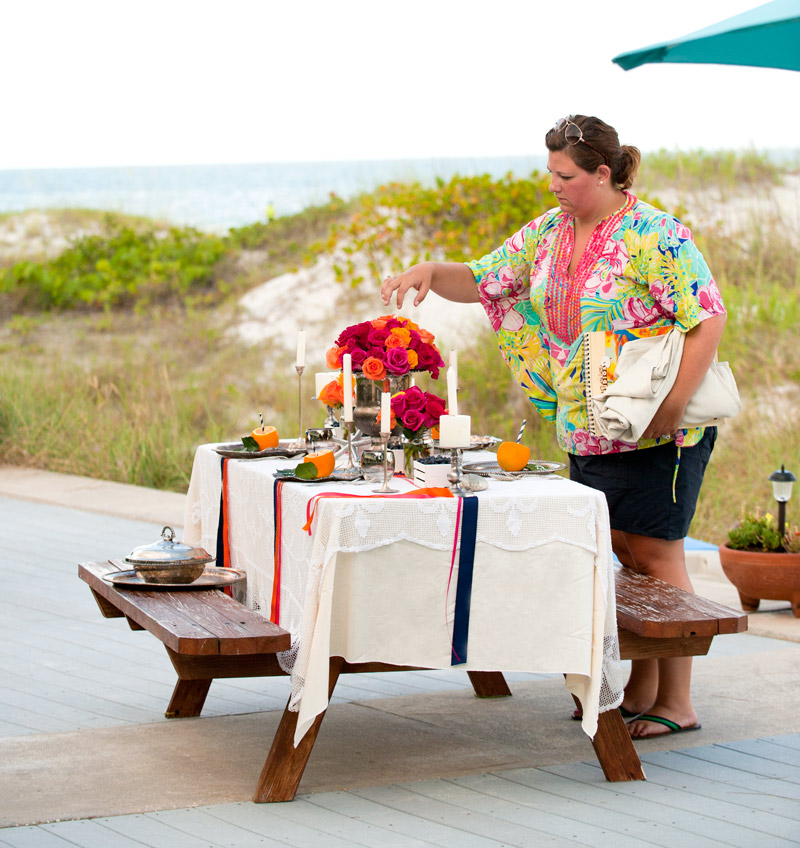 We just loved the contrasting colors of the Orange's and roses, with the beautiful teal of the water.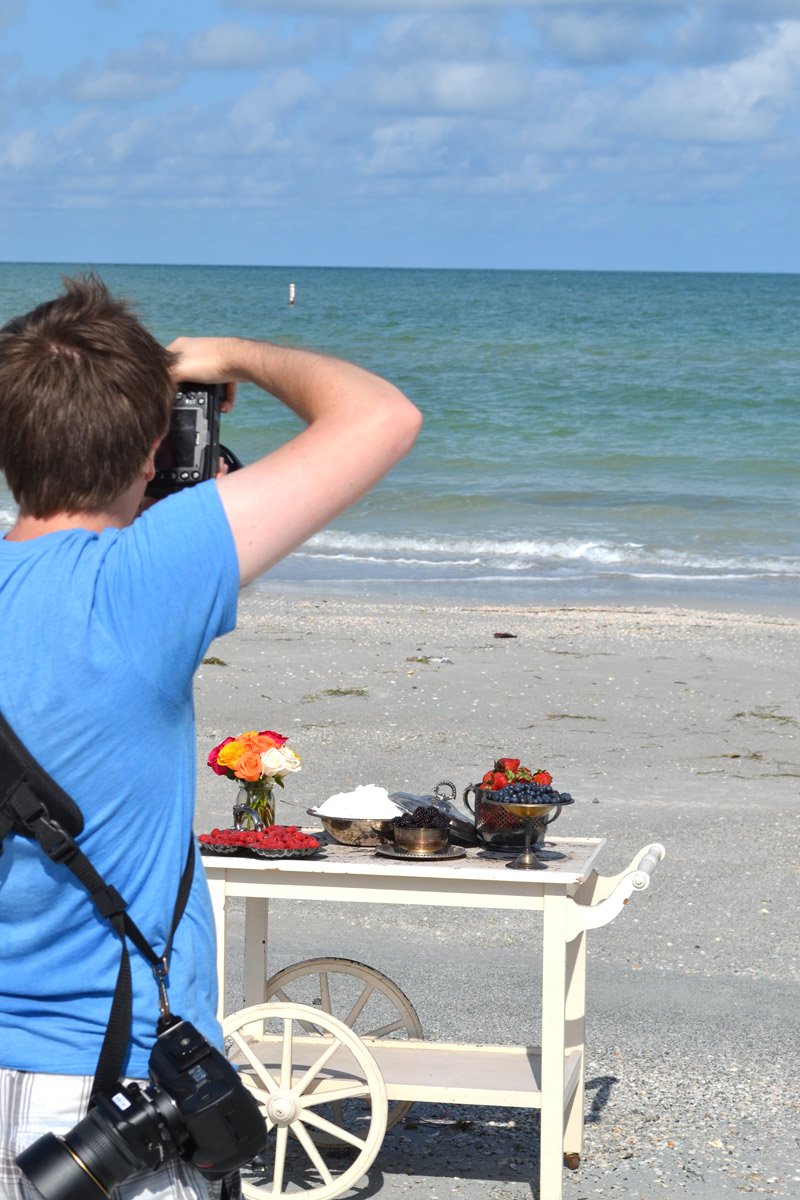 Yum! Breakfast wedding here we come!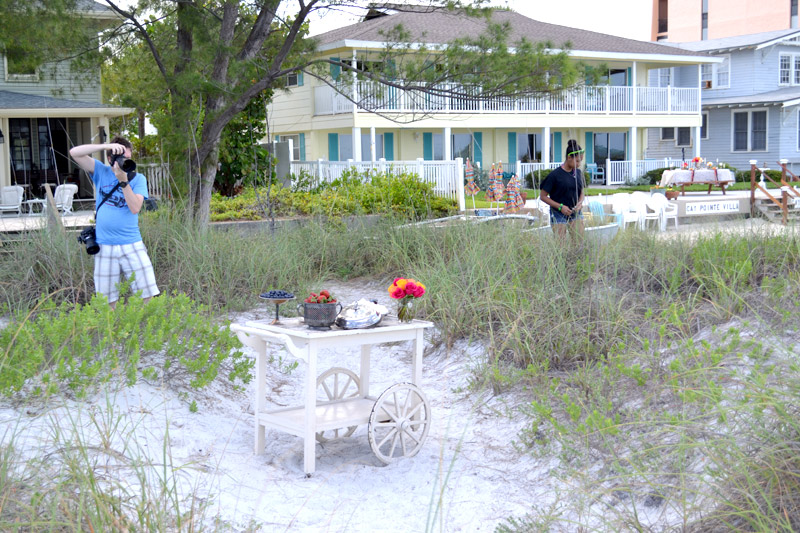 Sometimes you have to get creative when capturing the details!
Stay tuned, next week, we'll be posting some of Jonathan's awesome photos-Some that were even featured in Tampa bay weddings magazine!