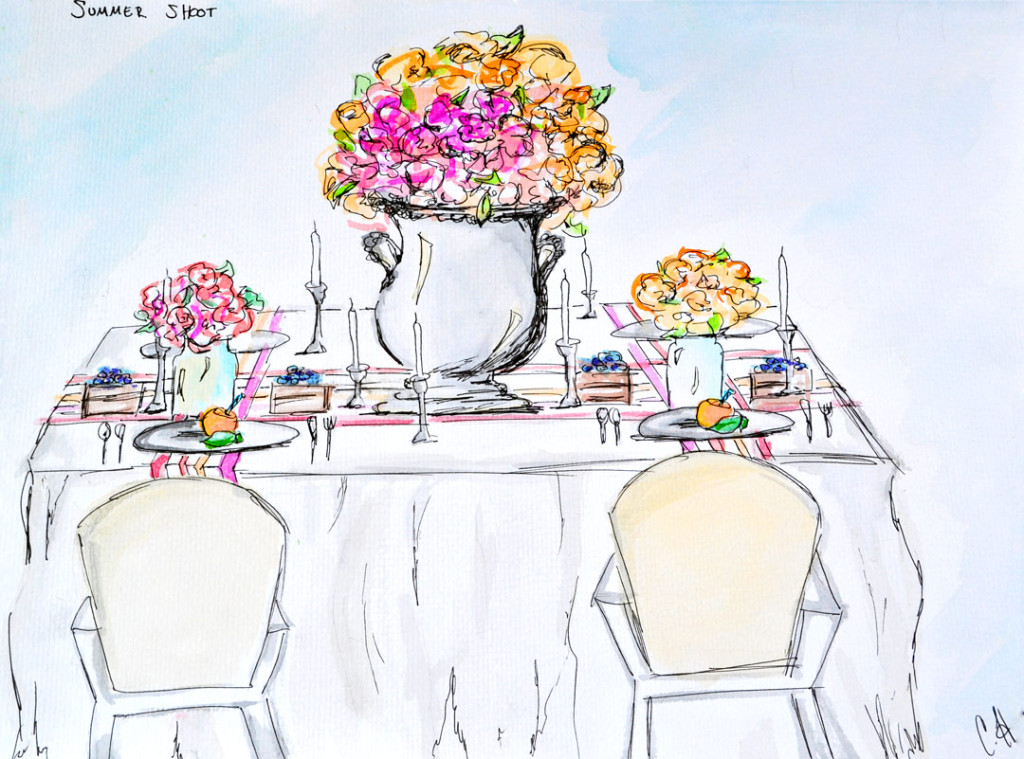 This is the inspired sketch for the Summertime WEdding Breakfast shoot. I love the idea of using colors that were complimentary of the water here on the Gulf.
This is the outcome of the shoot, and I think it turned out beautiful. Sometimes I change my mind, from conception to the final piece. I wanted to make the table-scapes a little more rustic by using benches instead of the chairs in the initial drawing. I loved the idea of having a breakfast wedding with fresh blueberries for the guests to graze upon. Instead of typical seating charts, we went with hand-painted orange leaves. Simple and elegant. The love the idea of overlapping different elements like; linen, lace and ribbon.  Doing this made the entire table look stunning!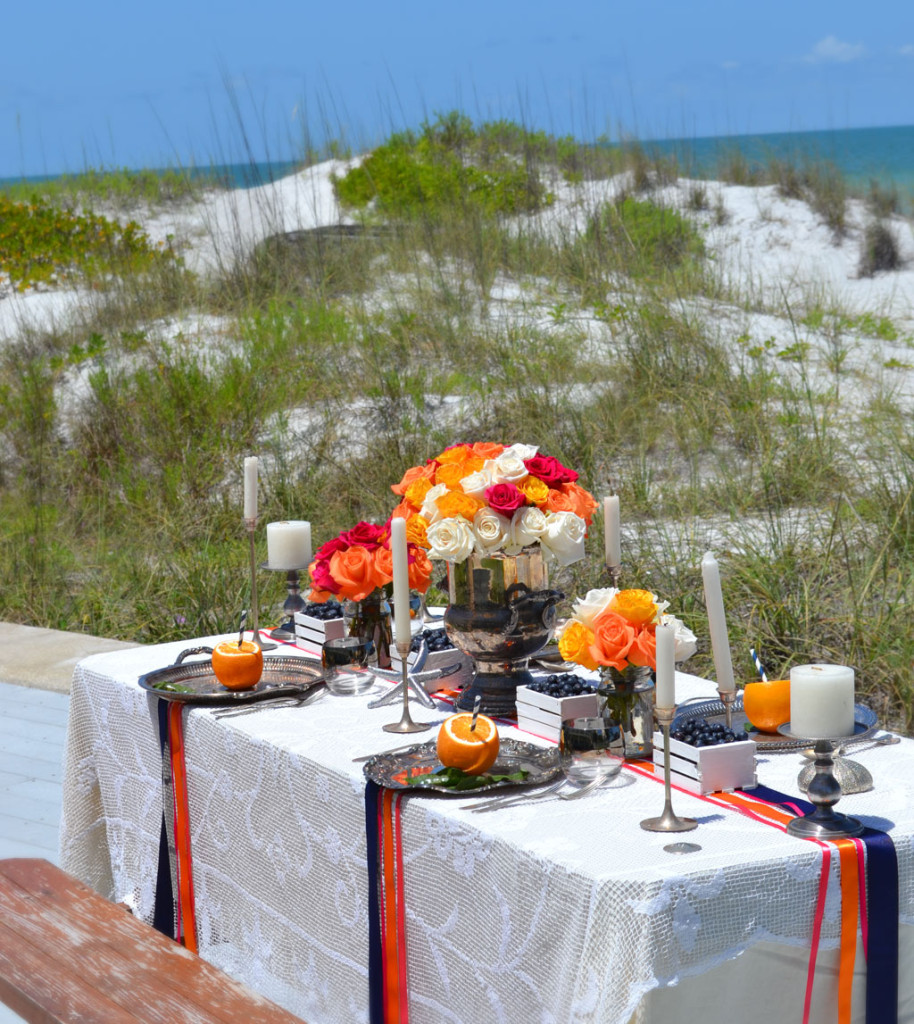 These are the sketches for some of the other wedding elements. We wanted to have a waffle wedding cake with roses and berries, as well as a berry bar with fresh whipped cream for guests.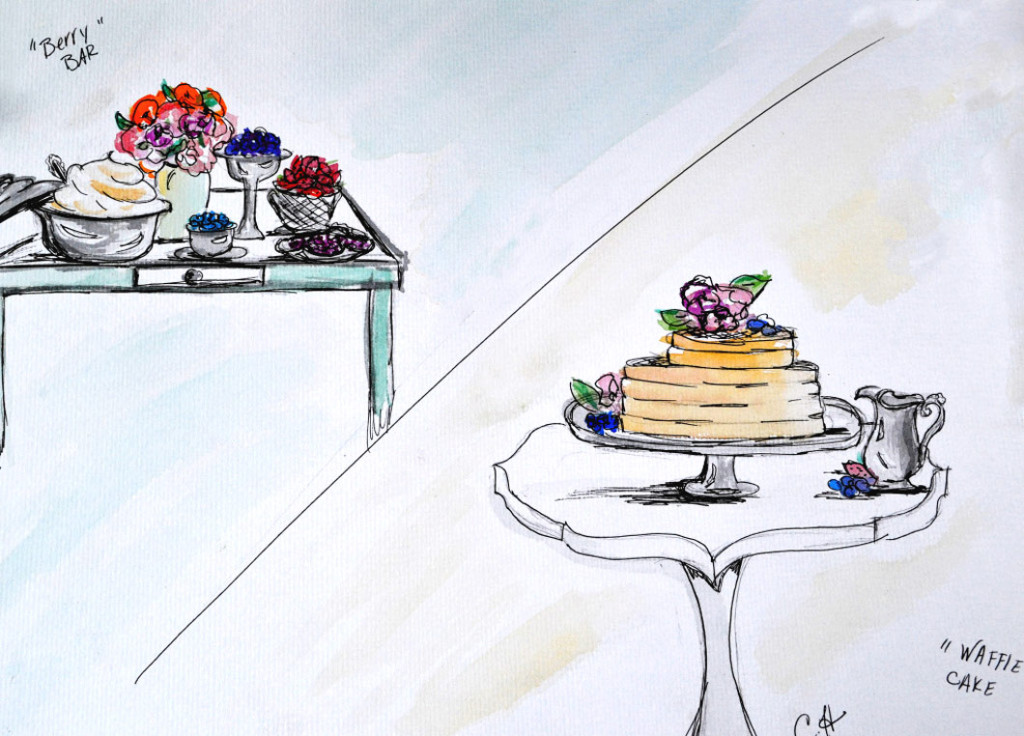 Here is a beautiful shot of the berry bar station. There berries and dessert would be continually filled for guests, in order to avoid a cluttered table and to assure the whipped cream and berries were nice and fresh!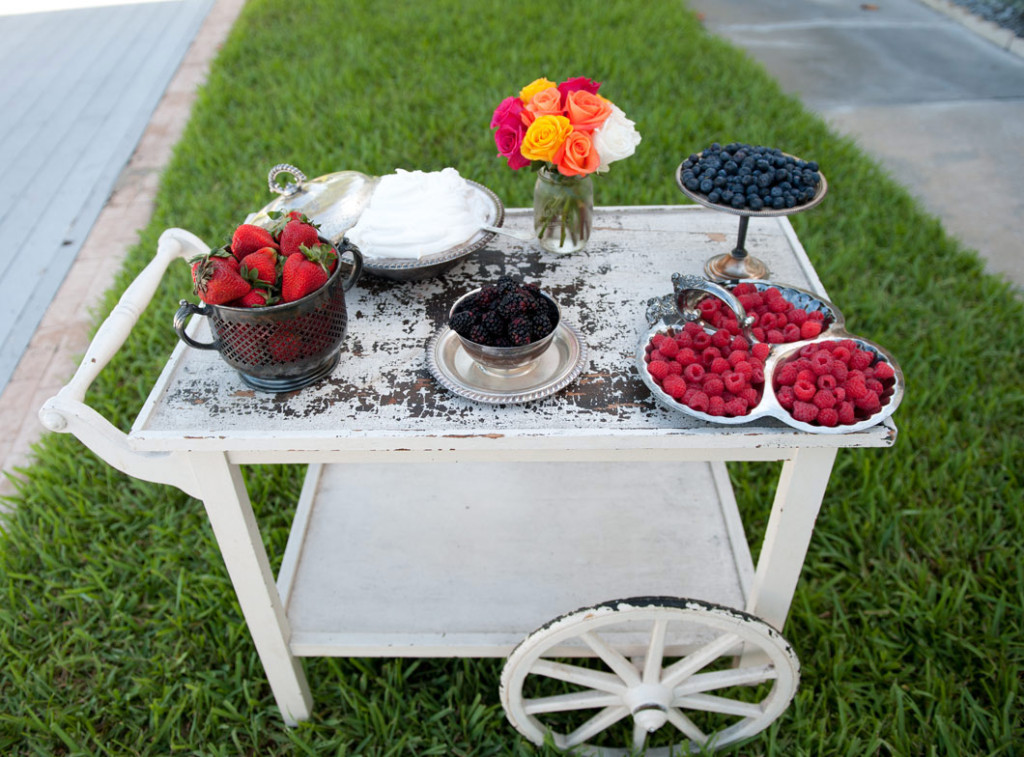 This is an up close shot of the Breakfast wedding "cake". I just LOVE the idea in incorporating fresh roses, fruit and cream. And of course, the pitcher is filled with pure maple syrup! Yummm!