It's that time of year again- when I try and figure out what I'm going to dress our daughter up as for Halloween! This year we decided to do a peacock costume. I wanted something that wouldn't be too heavy for her & something that she could easily run around in- because let's face it- she doesn't walk!
Supplies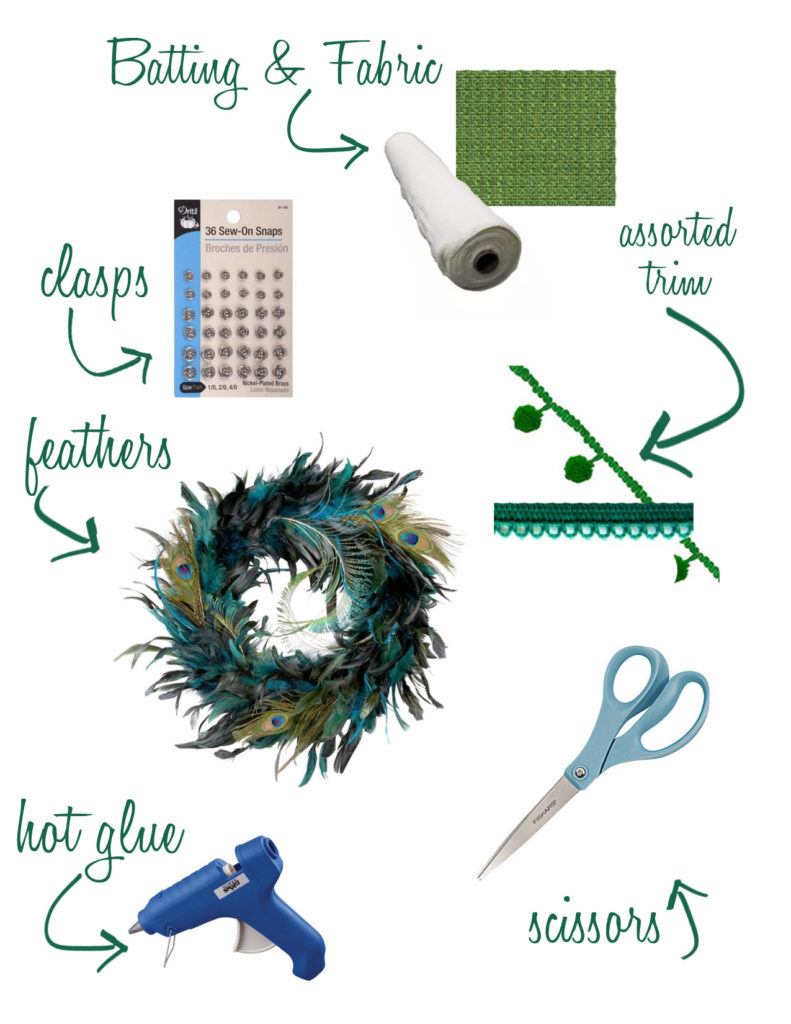 *** You will also need some cardboard or another type of base material and possibly a needle and thread
Steps;
First, I started by cutting a piece of cardboard into a curved shape – think "frown face". I then covered the cardboard in glue and then placed batting on the top.
After the betting was secured to the cardboard, I used some scraps of a silk green fabric that I then glued to both the front and back sides. Once the sides were finished I glued the bottom shut & left the top open.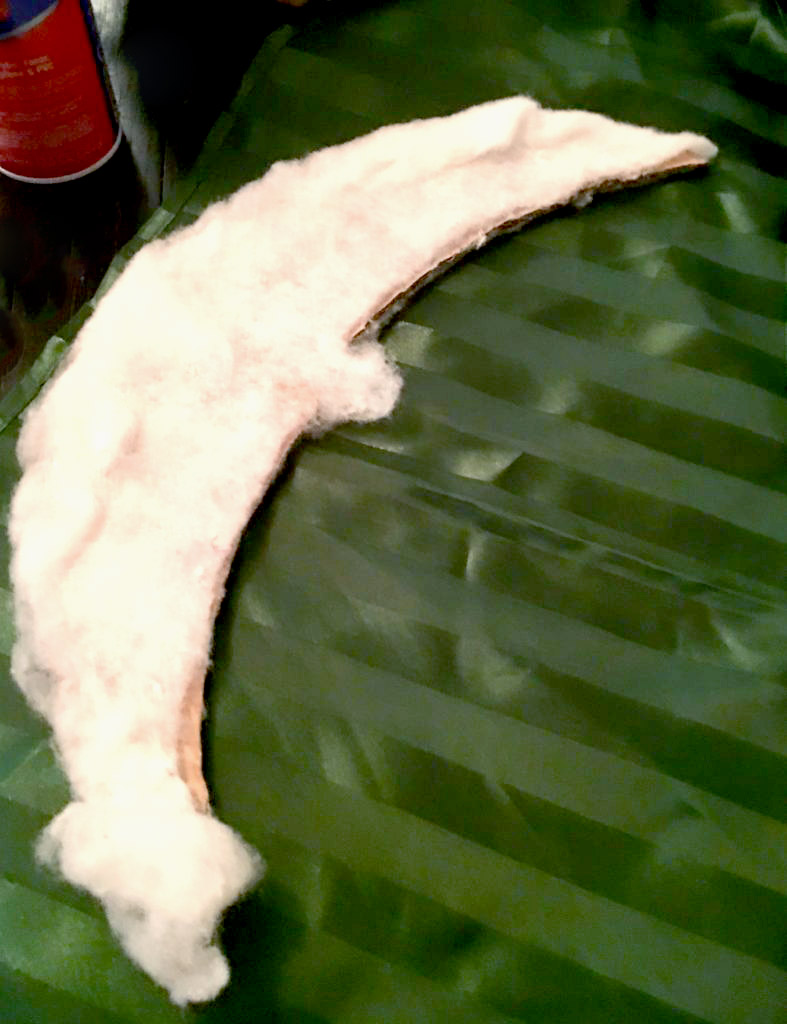 I should let you all know that I purchased a feather wreath from my local craft store, and after using coupons I only paid $3.00!! Who-hoo! I then just took off the feathers and separated them into type. Here is the wreath I used below! It was a lot less expensive for me to do this than buy the individual feathers.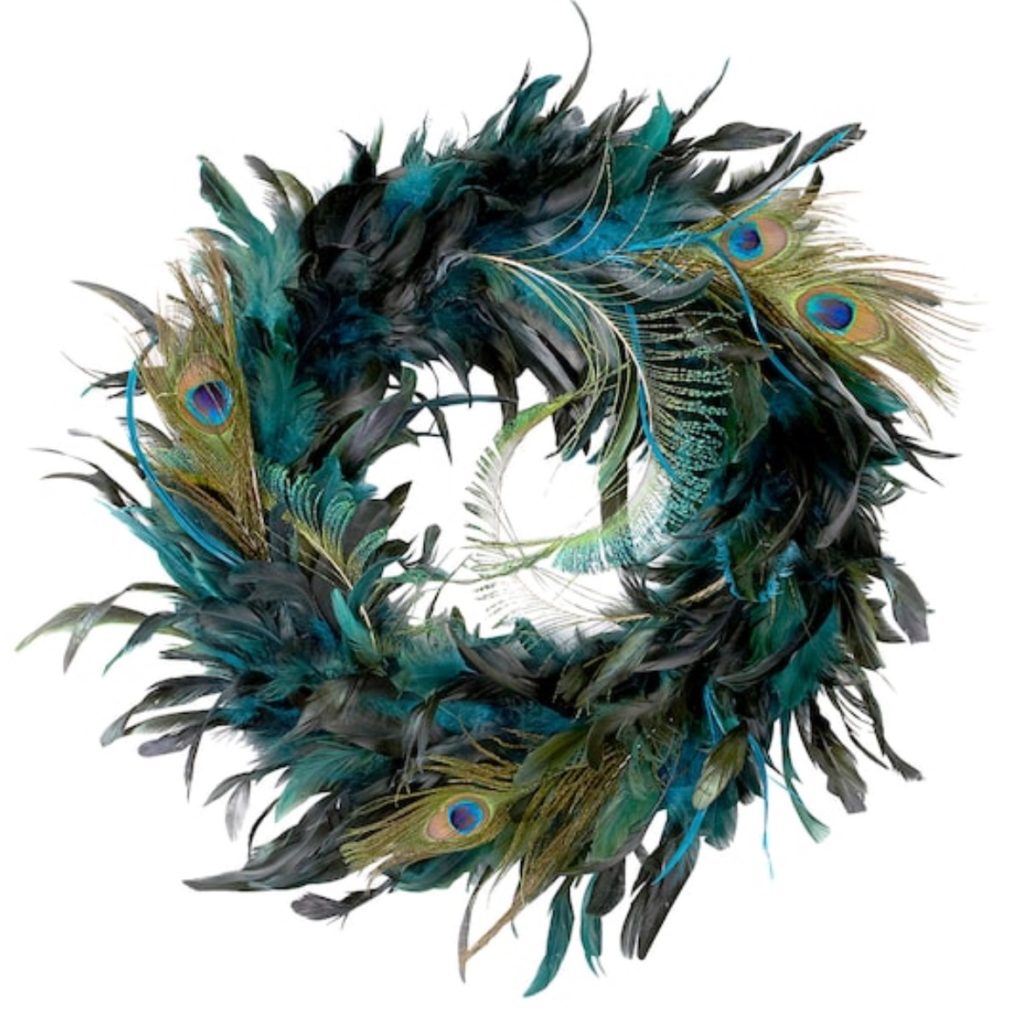 Once I had the feathers separated, I hot glued them into the open side, leaving the decorative feathers for last. By doing that, I made sure the prettiest of all of the feathers were along the top row.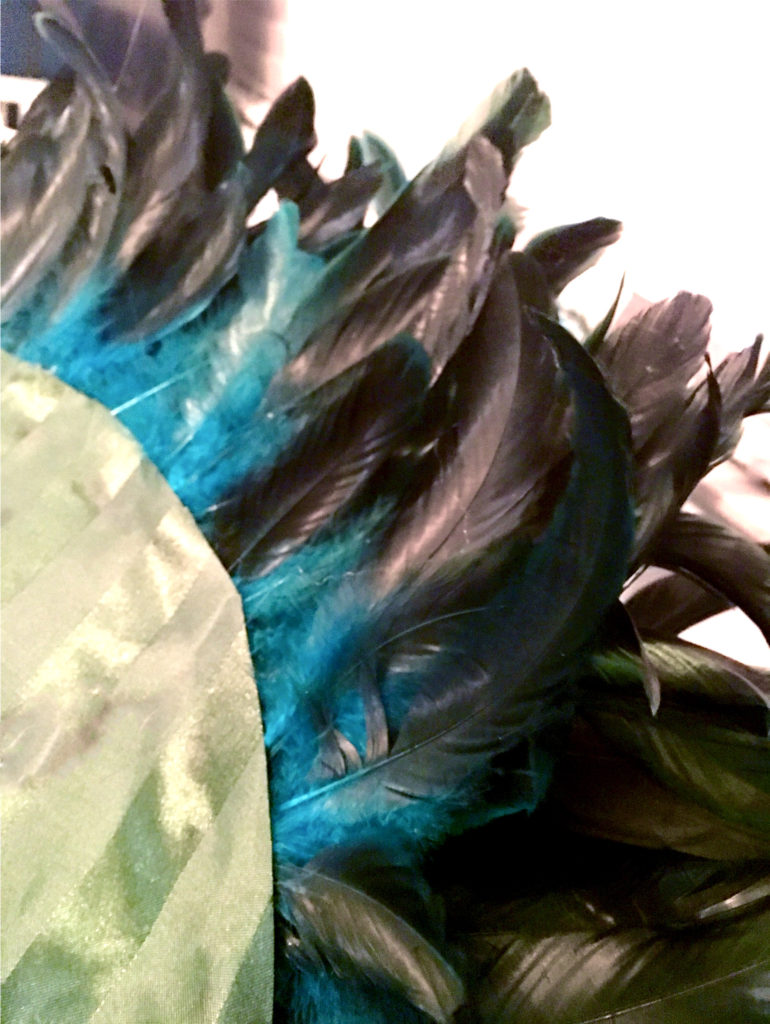 After I glued down all of the feathers, I added some trim pieces to cover up where the feather met the fabric/cardboard.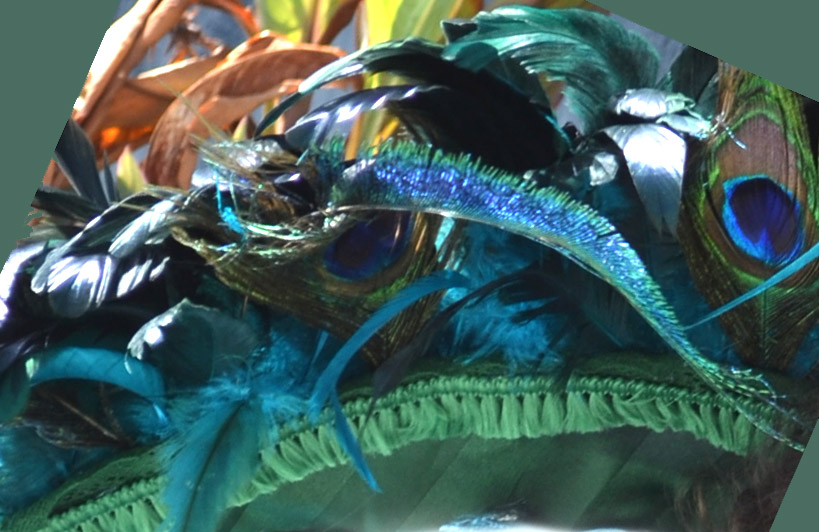 I then used another trim piece to add a strap, that I clasped in the back to keep it from falling off. You could either hot glue or sew your clasps depending on its weight.
And that is it! Simple and sweet!
I think it came out so great! I'm going to add a hairpiece, and a little bit of blue eyeshadow and I think she's all set! I just love the colors and how it came out! And the best part it was all under $10.00!! Win!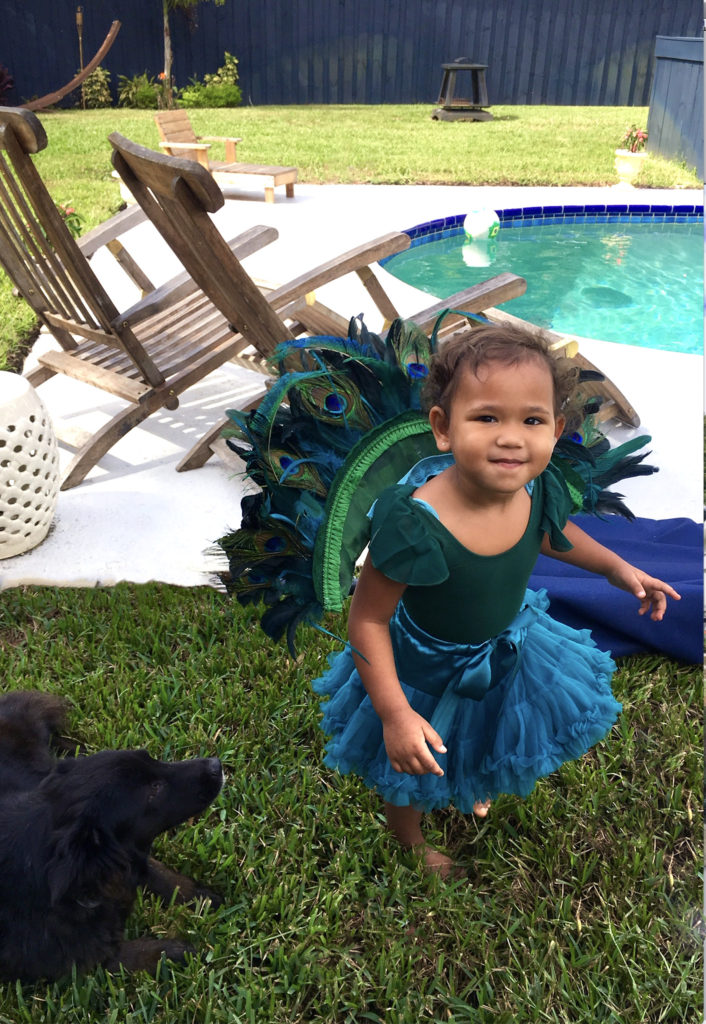 Have a happy and safe Halloween everybody!!! <3