Hi Everyone! I thought I would share a little snippet of our Thanksgiving table as I get it ready for tomorrow. It's just going to be my husband, daughter and myself,  but I can never turn down a good table setting!
Even though I have a toddler, I still wanted to have her tableware "fit in". I didn't feel the need to change it up too much for a kiddo, as long as its safe, it still gives a cohesive look.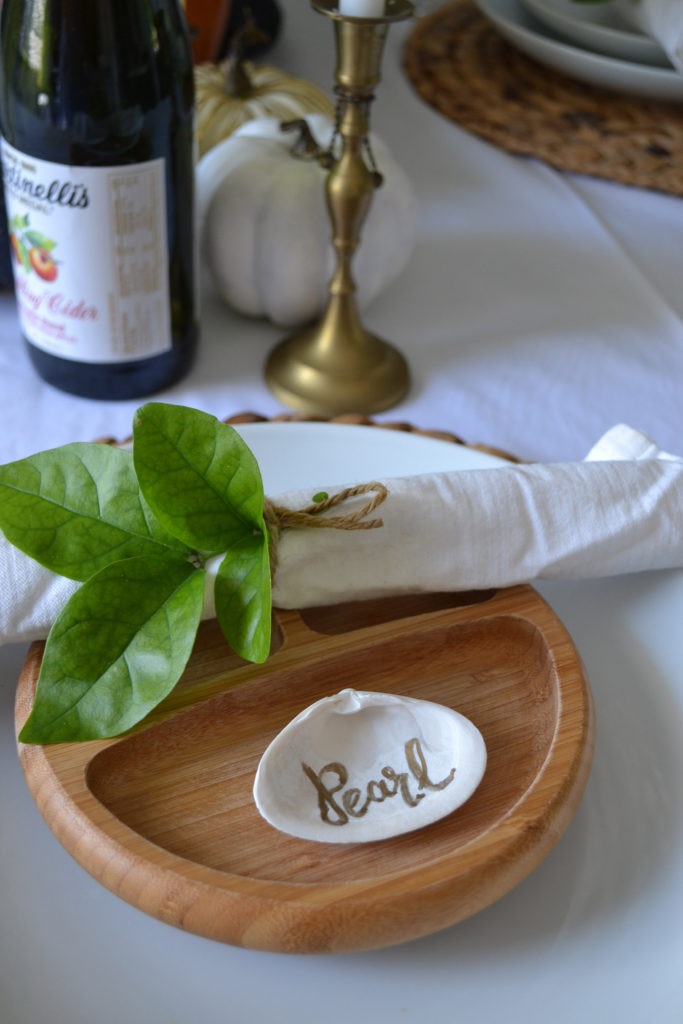 I really enjoy layering items on a table, especially on Thanksgiving!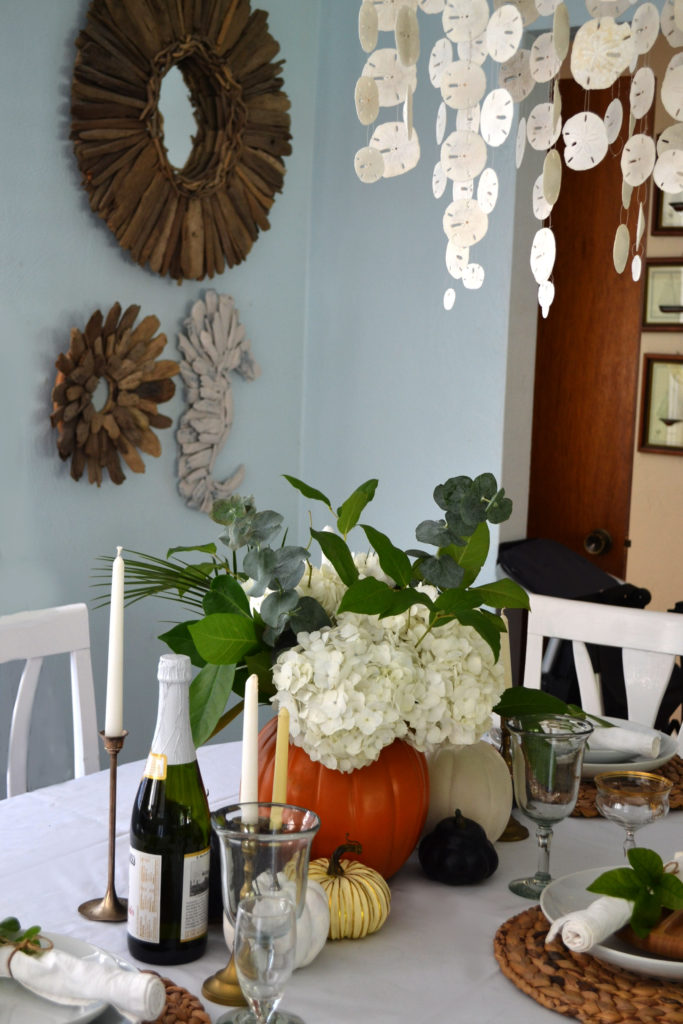 My vintage candlesticks accent the earth tones in the table, and will also add a little ambiance.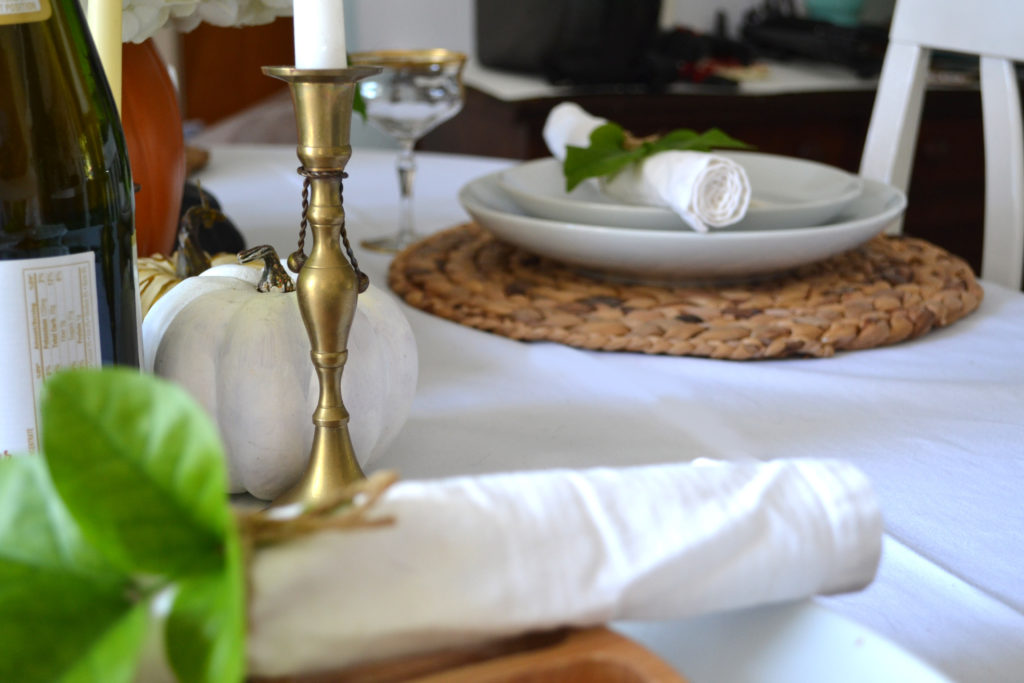 I used a gold sharpie marker and shells, to make a cute place settings.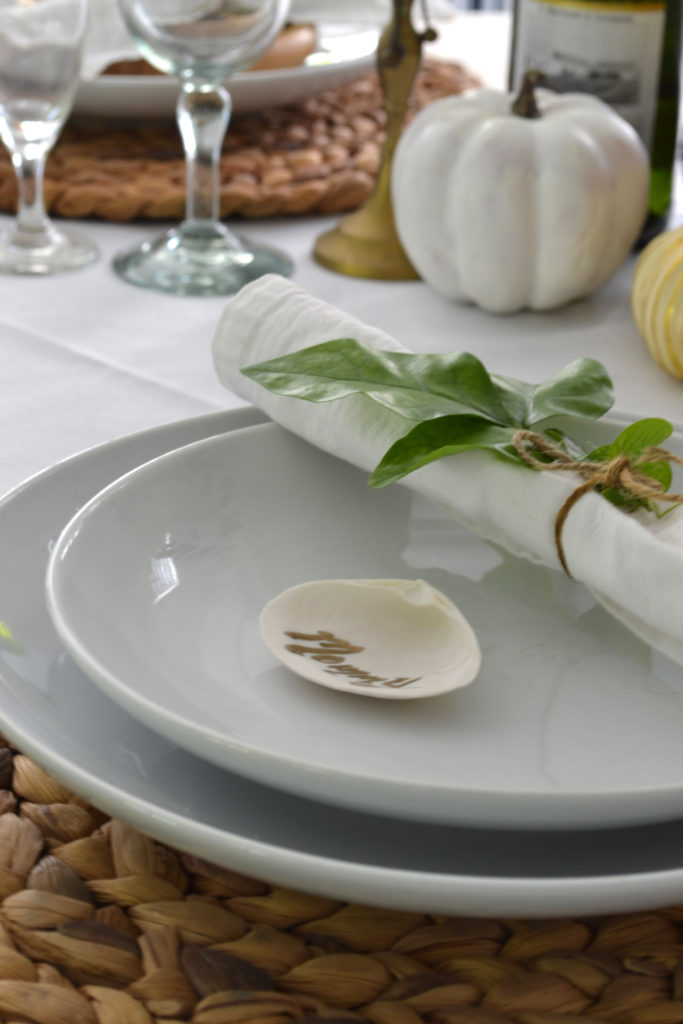 I love how adding fresh flowers to the table brings it all together.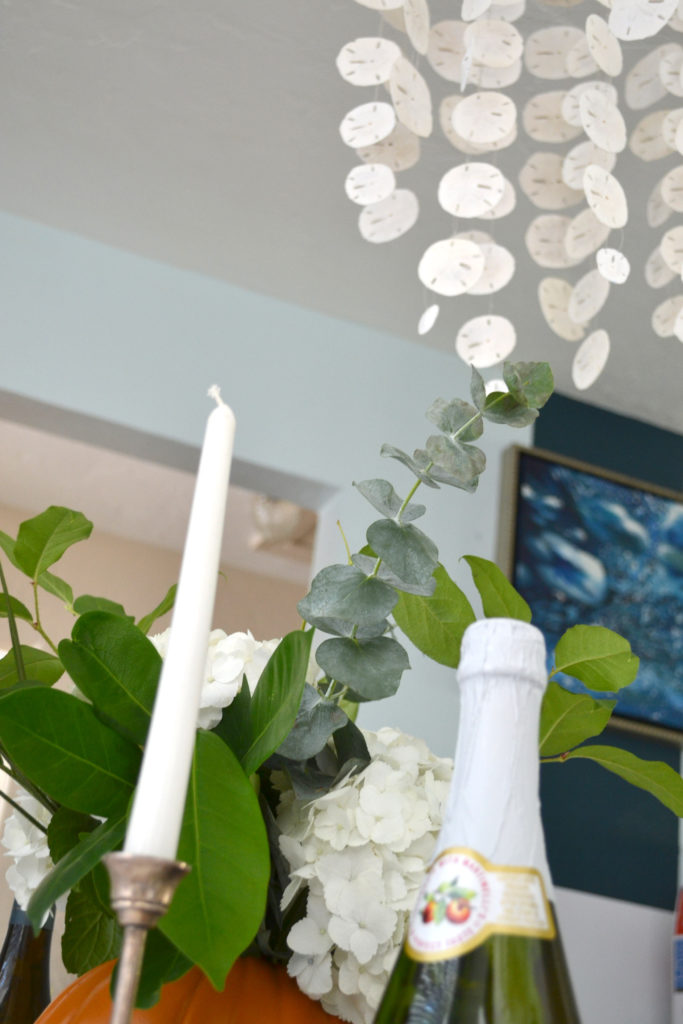 Of course, I couldn't forget the view from up above.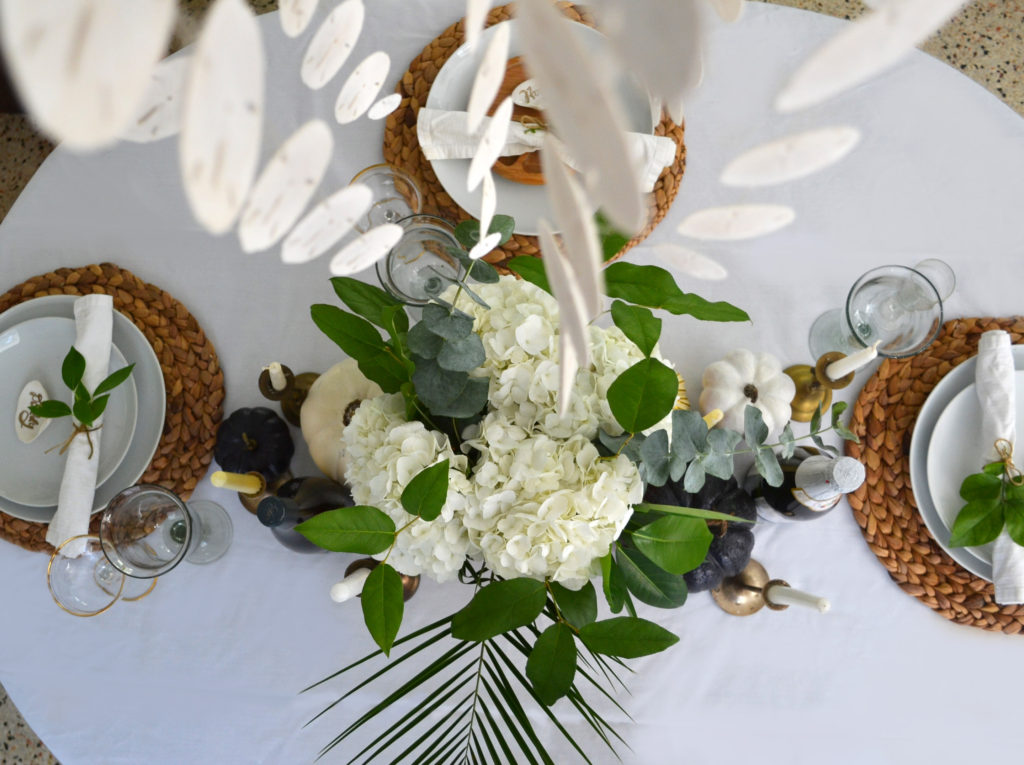 Check out my video on how I made my centerpiece. It costs less than $15.00 and it the perfect piece to any table!
Don't forget to follow along with me on Instagram! Have a great Thanksgiving everyone!!
xoxo