I've decided that this month I'm going to be showing you a few simple ideas to transform your home for the holidays with a little creativity and little to no money. This week I created an advent calendar for our daughter, but I can also use it as artwork for the season. If you really want your house to look fantastic for Christmas, you should always stick with a color pallet. No matter what you're decorating and what time a year, having a clear color-palette will bring the entire space together. You can always paint over glass or plastic ornaments to make them match exactly what you're looking for without needing to buy much more.
We always do something with a nautical theme. I switch out a few everyday decor items and add some coastal holiday pieces to make it feel like a true "Florida Christmas". This year, this was my color pallet;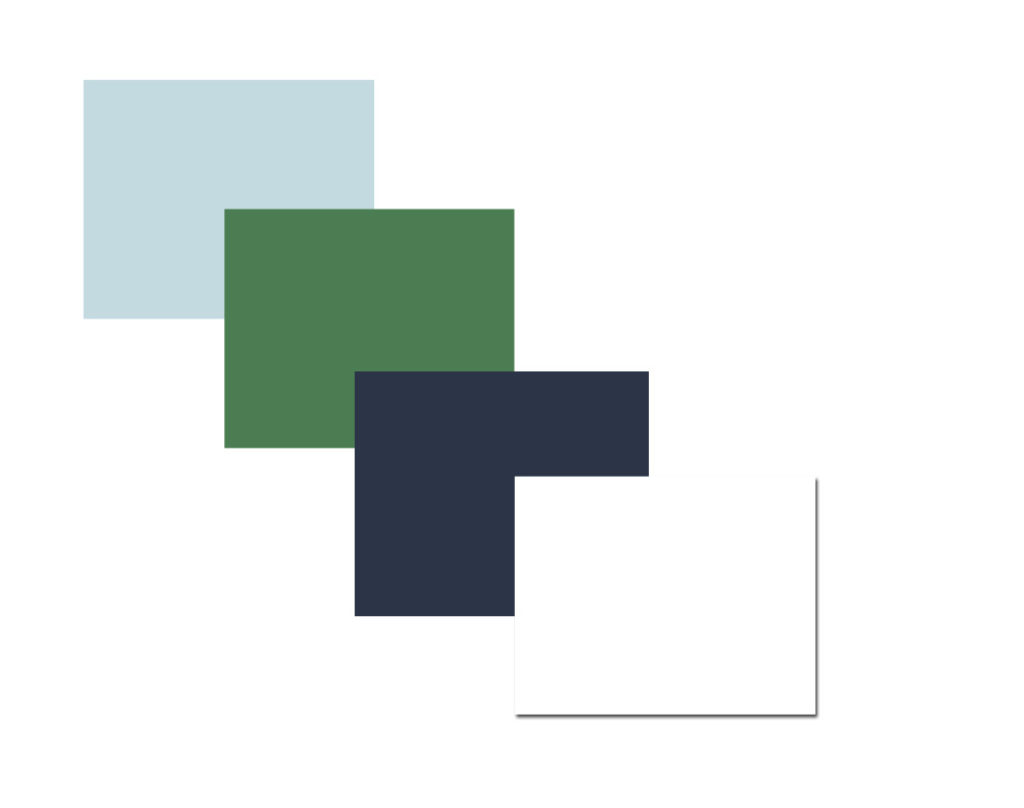 I also incorporated more traditional choices of gold and silver.
Without further adieu; here is my DIY Advent Calendar;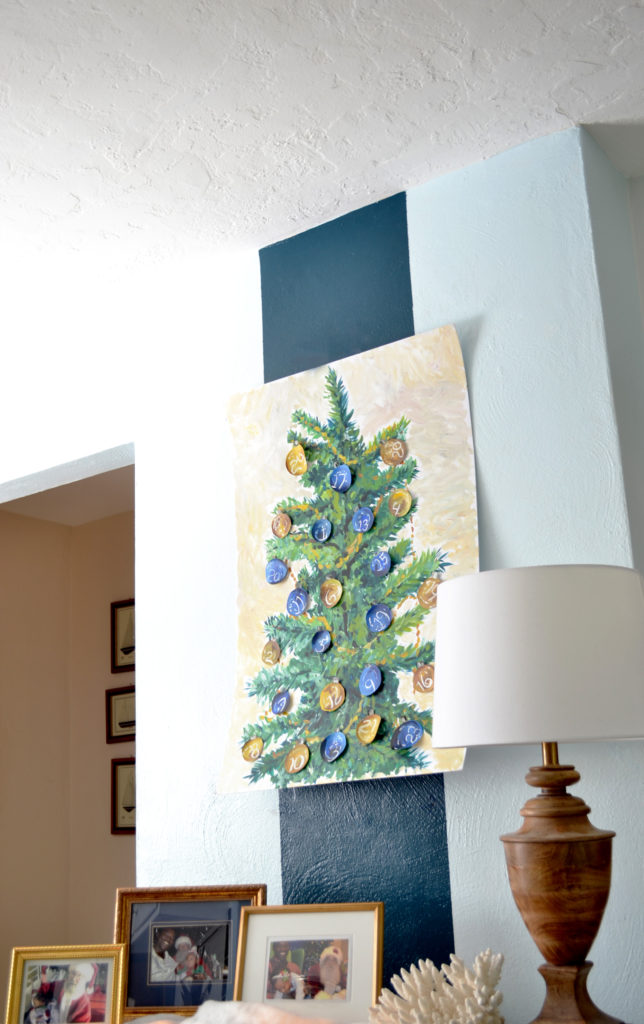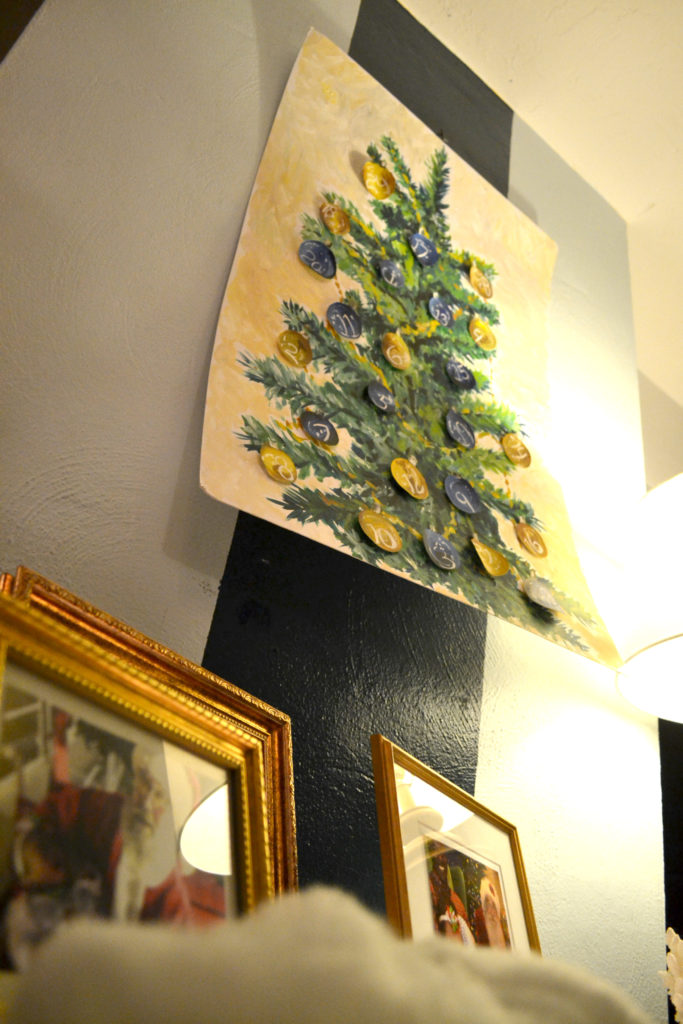 I love the idea of advent calendars and we always grew up eating a little piece of chocolate every day until Christmas! I was so excited to try and make something that my daughter and I could do together, and I was able to create this project for free! If you don't always have the supplies you need on hand, you can get all of the items for a dollar or two at a craft store or dollar store.
Materials;
Posterboard
Paint, shades of blue, yellow, white and green for the tree, and whatever colors you will need for your ornaments.
Scissors
Velcro
Steps;
First I painted a pine tree on the poster board with the shades of green. Your tree can be any style you wish. If you have an older child, you can even make an outline and have them go crazy with the different shades of paint.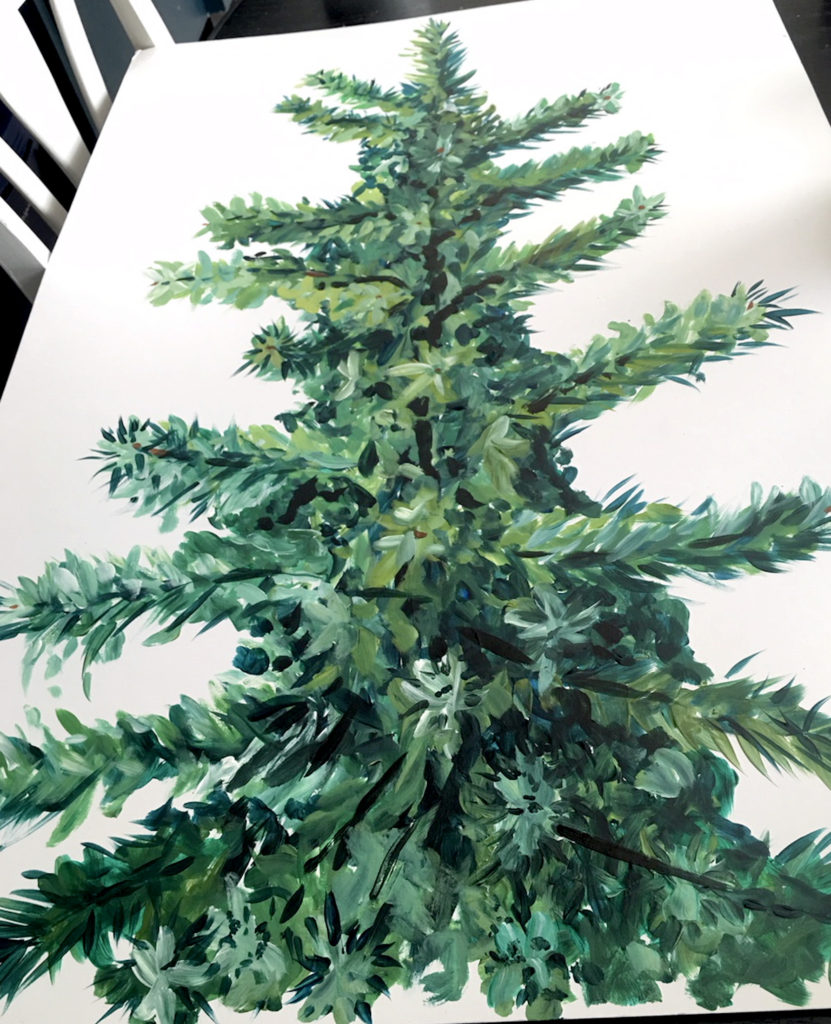 Second, I painted circles with some value variation in my ornament colors, and I added numbers.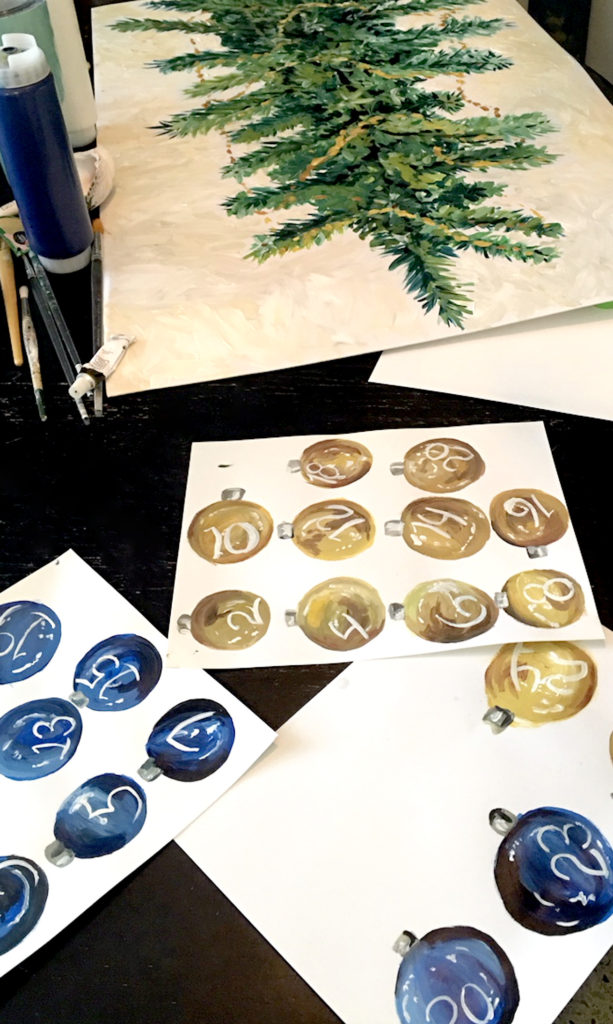 I then cut out each ornament and placed them where wanted them to be on the tree.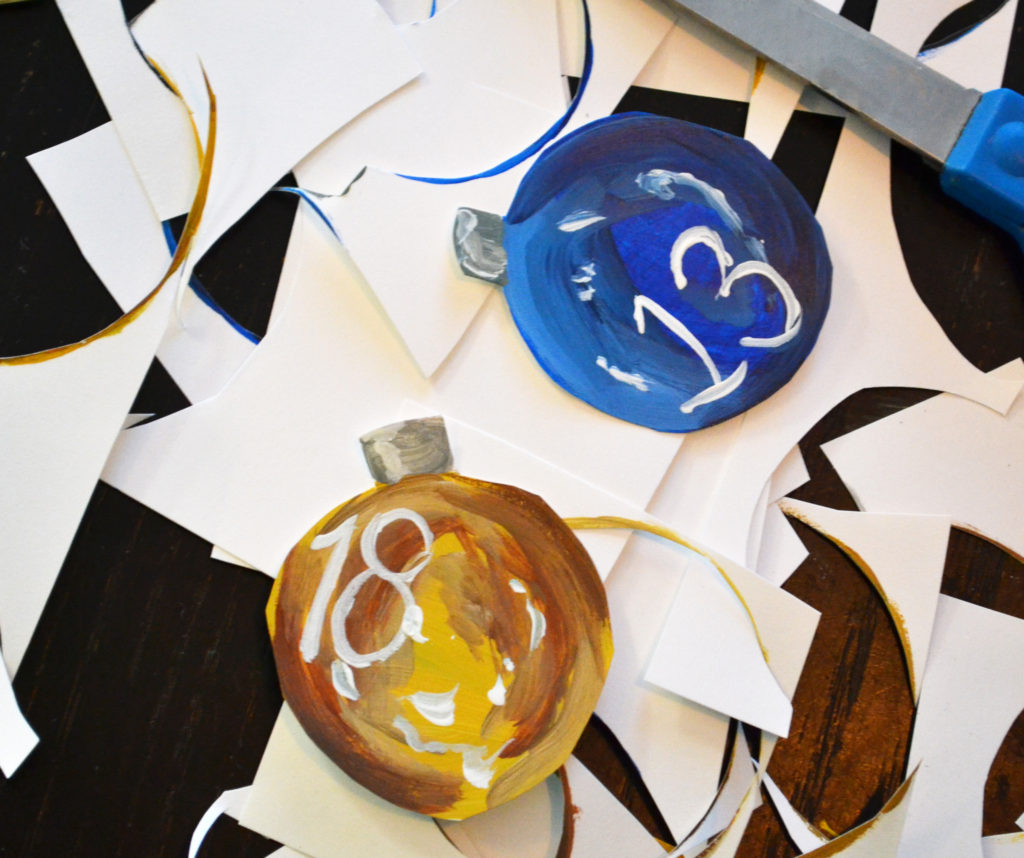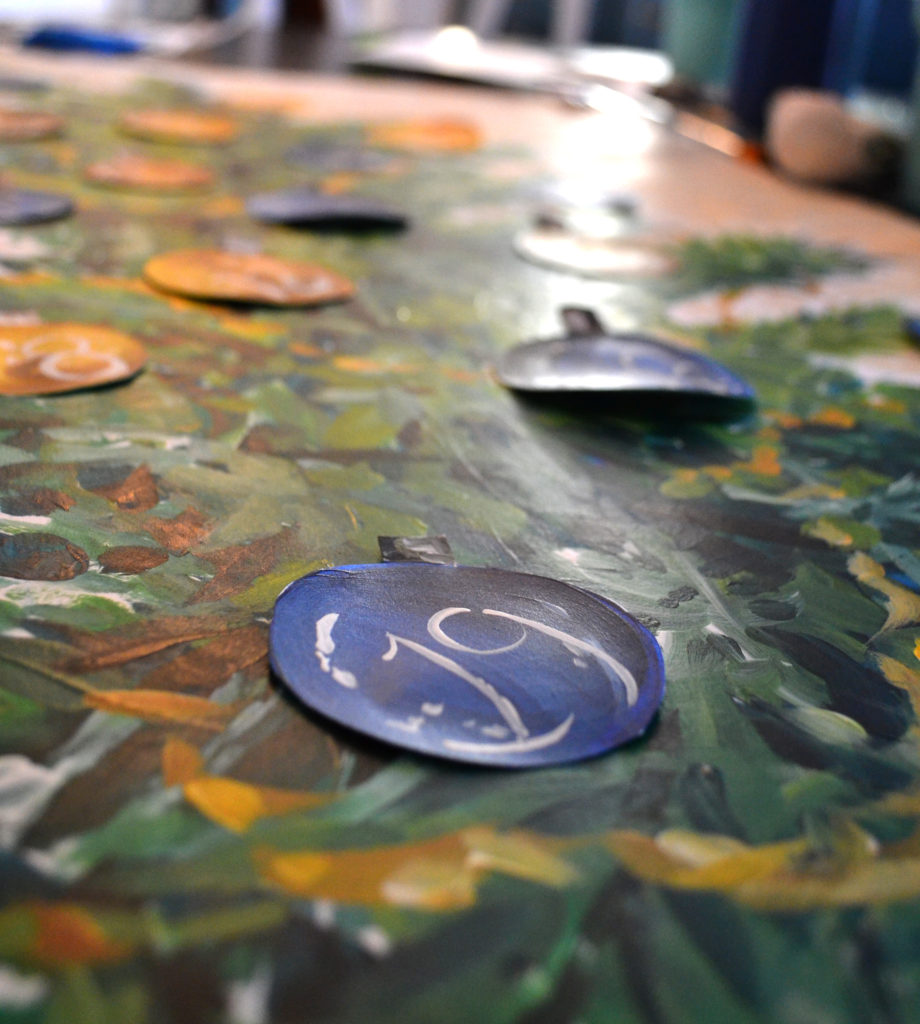 I lastly added velcro to the back on each one and placed in on the tree. I used some fishing wire to hang it and Ta-Da! Advent calendar!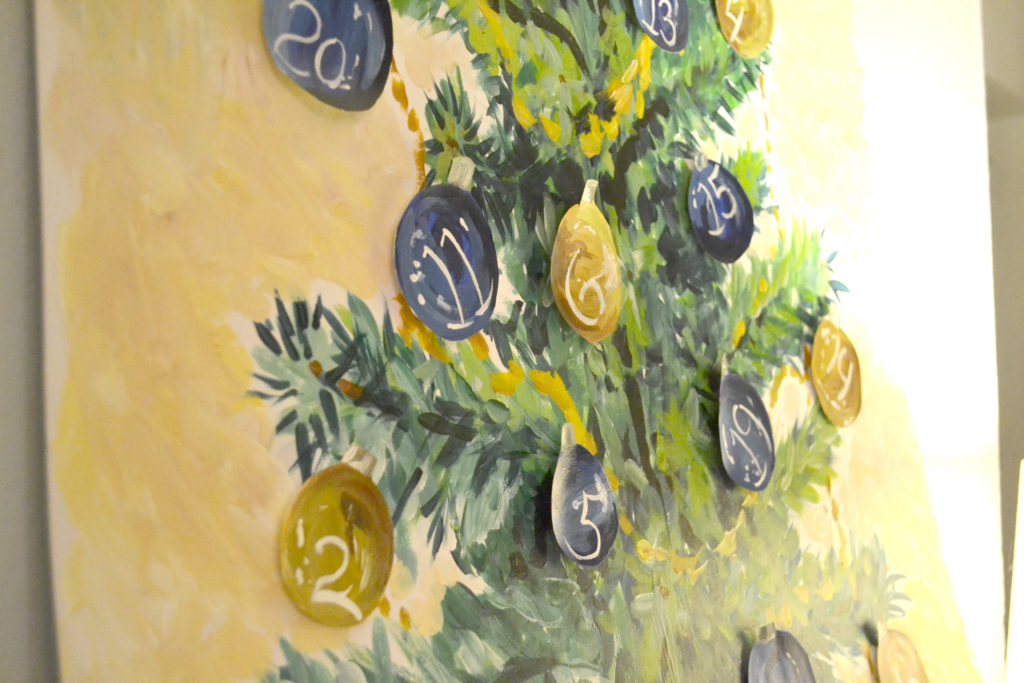 I think it came out so cute! Let me know if you plan on trying something similar I would love to see it!!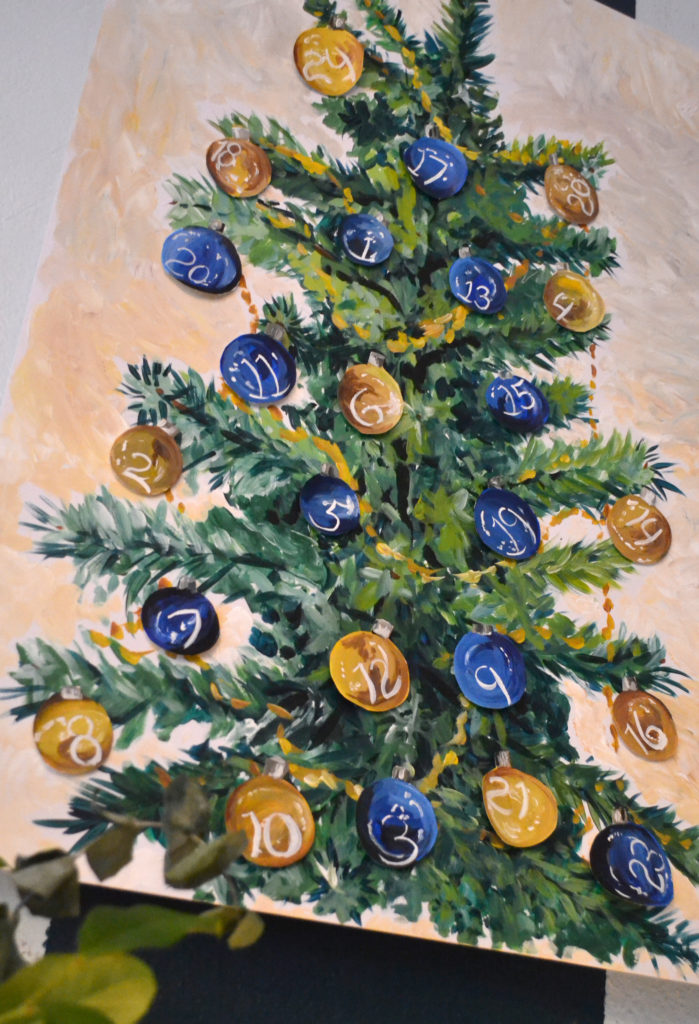 Make sure you check us out next week and I'll show you what I made with some seashells for a cheap holiday, coastal-style update! Until then, make sure to follow us on Instagram!