Hello again! I've been thinking about what I should post about next, and since it is February; spring and summer are around the corner (or its never left for us Floridians) and what better way to get ready, then to think of the outdoors. My family all lives in New England, so yes- I know you're all still stuck inside still- but don't worry, you can still daydream!
I'm going to show you how I turned my black, rusty iron outdoor table into a beautiful blue hangout, all for under $60.00!! My parents bought me this table when I first purchased a house almost 8 years ago, and its been with me throughout many moves and MANY climate changes, soo… it was in  pretty tough shape. You can see all of the rust on the table top as well as the chairs.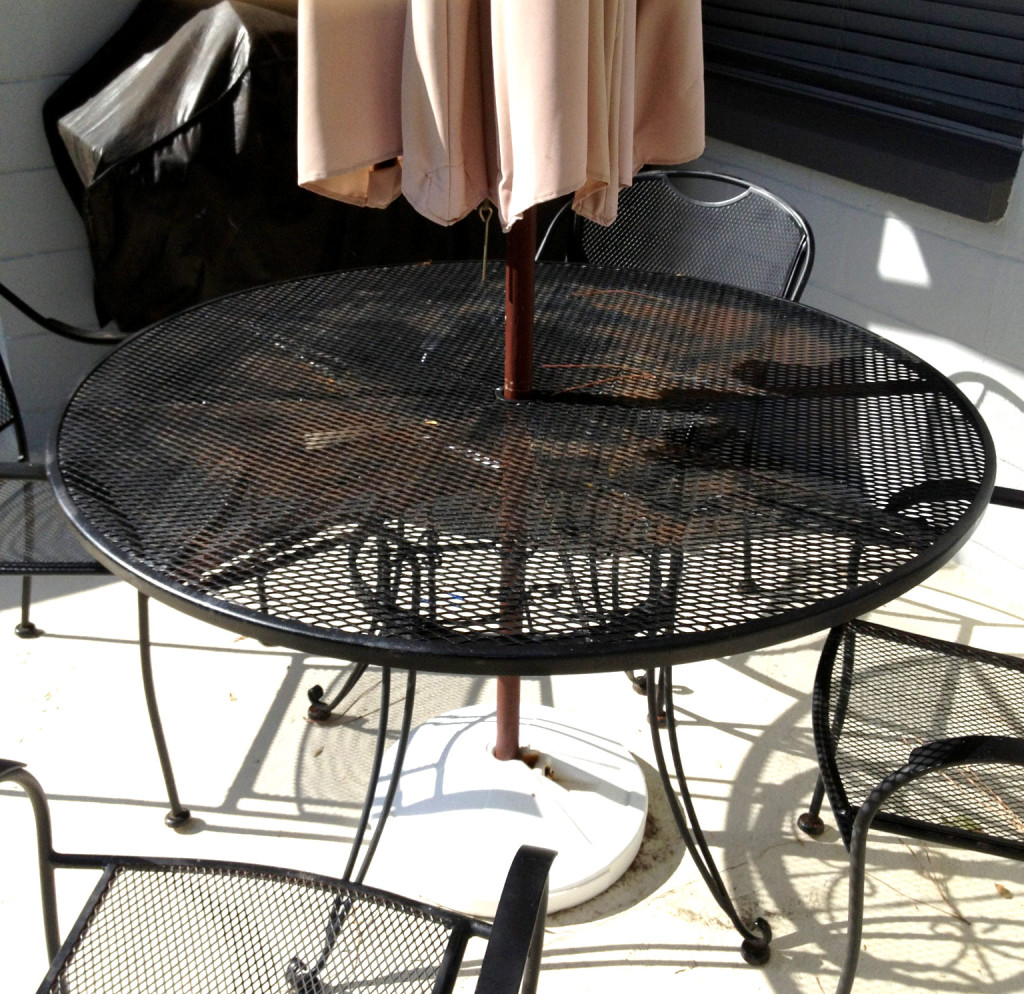 My first step, which can be a little time consuming, was to use a metal wire brush to scrape off as much of the rust as I could on all 5 pieces.  Make sure you turn things over, and check and re-check (maybe even check once more) that you didn't miss a spot. Below you can see that the underside of the chairs were pretty bad as well.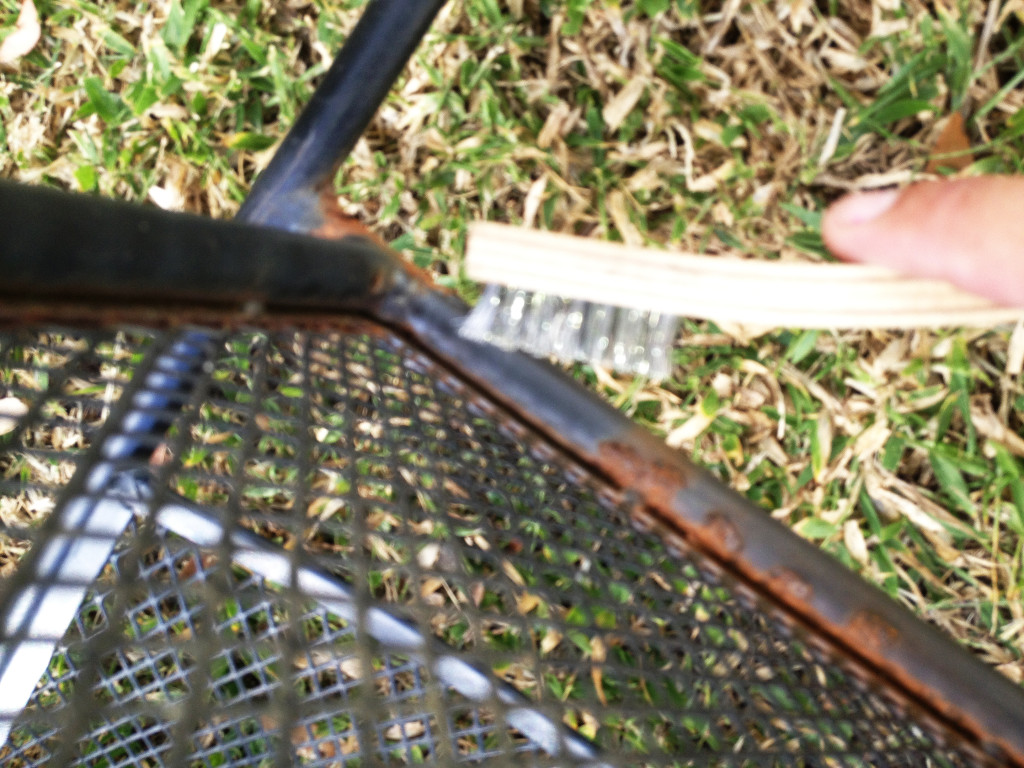 Next I used a good coat of primer on everything. I prefer to use things especially made for rust, and I concentrated on area's that were affected most, like the foot of the legs, table top, ect. Try to get some primer onto everything though! You can also do more then one coat. Wear a mask and stay covered- you don't want to end up priming and painting yourself (please just take my advise on this 😉 ).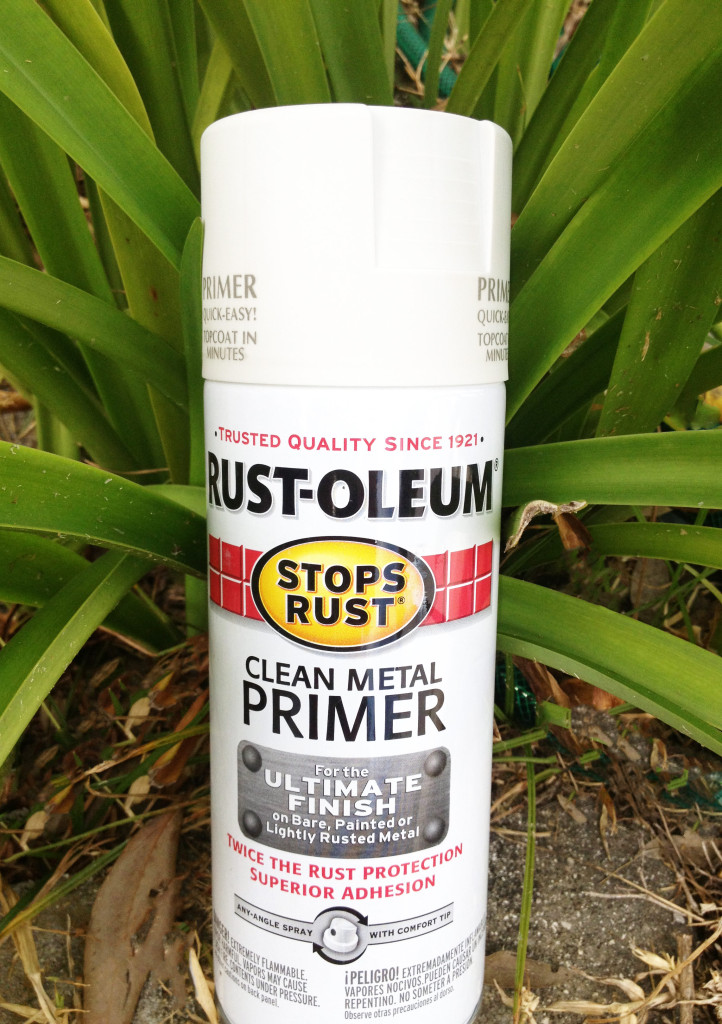 After the primer dries- a day or two; pick a spray paint color you like and have at it!  I used SEVERAL cans of spray paint and at least two days to paint it all. I used 5 cans (gasp) for the table alone( Rustoleum 2x Ultra Cover in Gloss Navy Blue), and about 4 cans for the chairs (Valspar outdoor anti-rust in Satin Oceanic). After the first day of painting it looked pretty crappy, and my biggest tip to you is to paint two or three cans on the first day, and on the second day use the rest of the paint, BUT, paint it at a different time of day. The lighting will be different and you'll notice spots you didn't see before.
Let it DRY….Still drying… be patient…don't touch…eek…okay..its finished….and boy it looks fantastic…..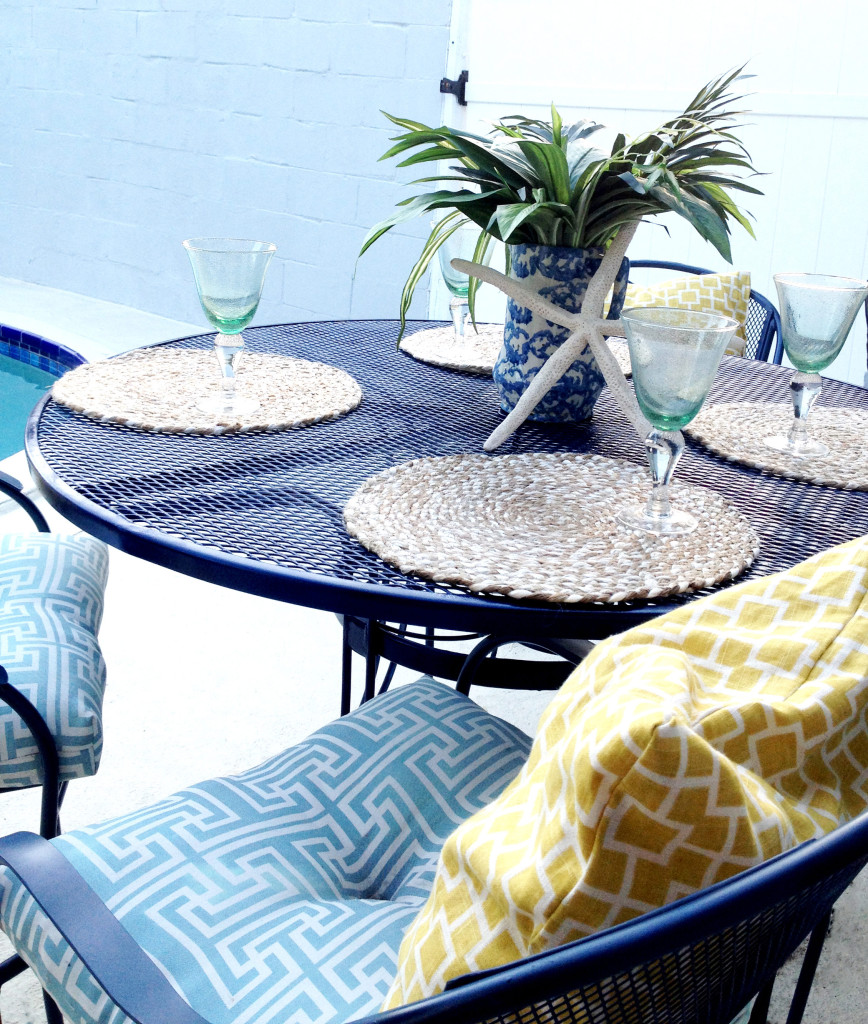 The chair cushions are a few years old (from Lowes I think), the vase is vintage from my grandmother, I made the pillows (blog on that later), glassware is from a yard sale and the place settings are clearance from Walmart.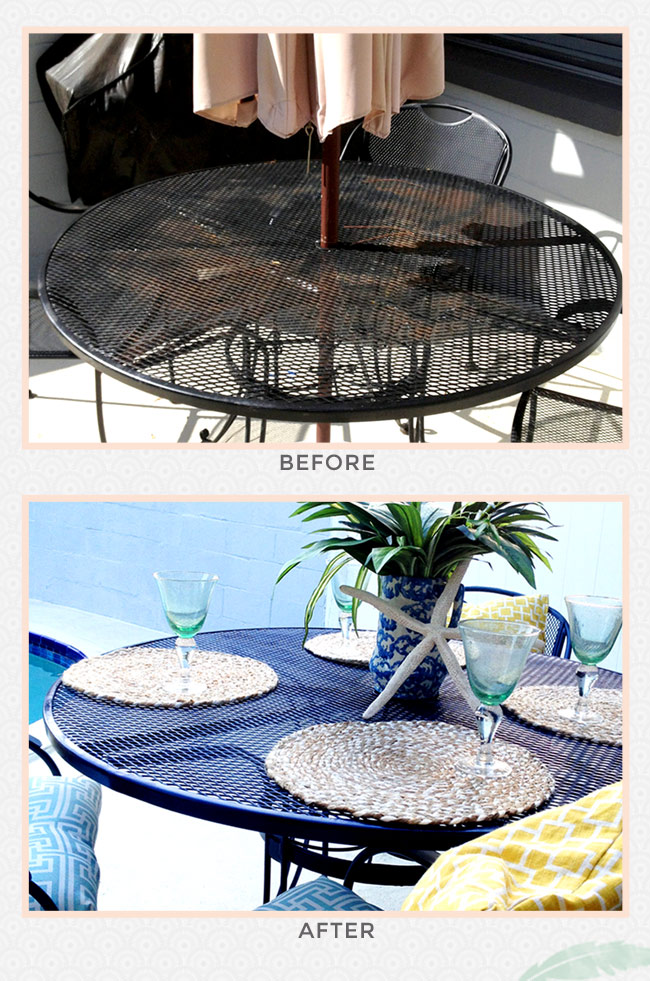 Be sure to stop by again to see what we're up to next! Until then enjoy a nice drink on your "new" table!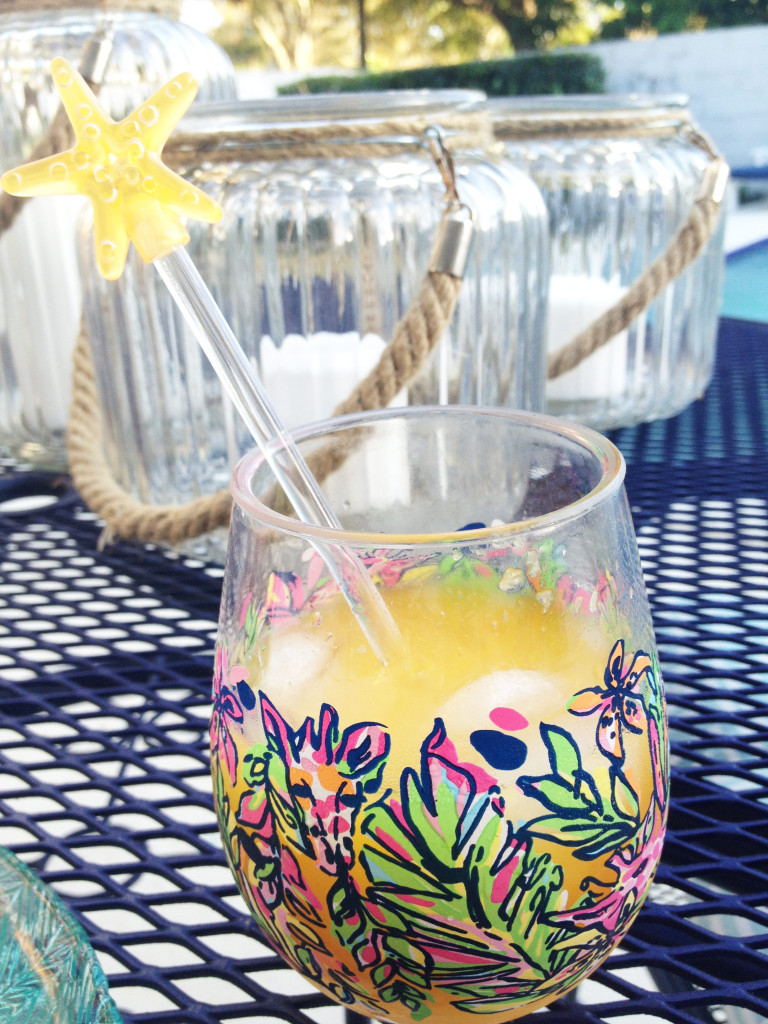 (items used to decorate the table; glassware- Lilly Pulitzer, glass stirrer and plate -vintage, glass hurricane jars and candles- Old Time Pottery)
Happy Decorating!!
Chelsea