My little on'es birthday is right around the corner and I wanted to show you all this quick little D.I.Y. I did for her, that only cost me about $15.00!
She's been slightly obsessed with anything "baby" and I think because she's not the littlest grandchild anymore and she's been around her baby cousin. So we decided as one of her gifts for her birthday this year, would be to get her a babydoll. She has a lot of stuffed animals but no 'real' doll. I stumbled across an adorable wooden crib, highchair and stroller used through a local resell sight and went and picked it up. They are smaller in size, so just perfect for little dolly.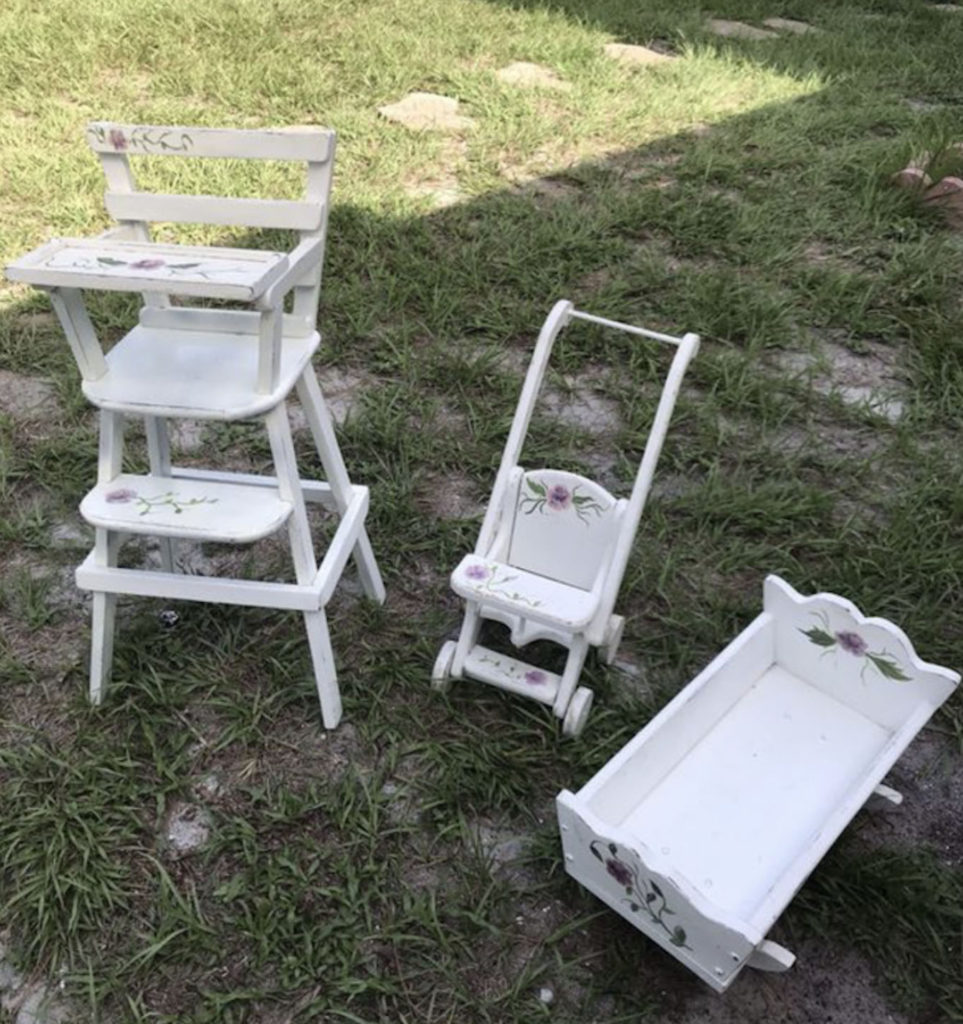 You can see they were a little dated and dingy but I loved that they weren't plastic, but nice (I think handmade) wooden accessories.
First, I gave them a good cleaning and used some liquid sandpaper to make sure my paint would adhere properly.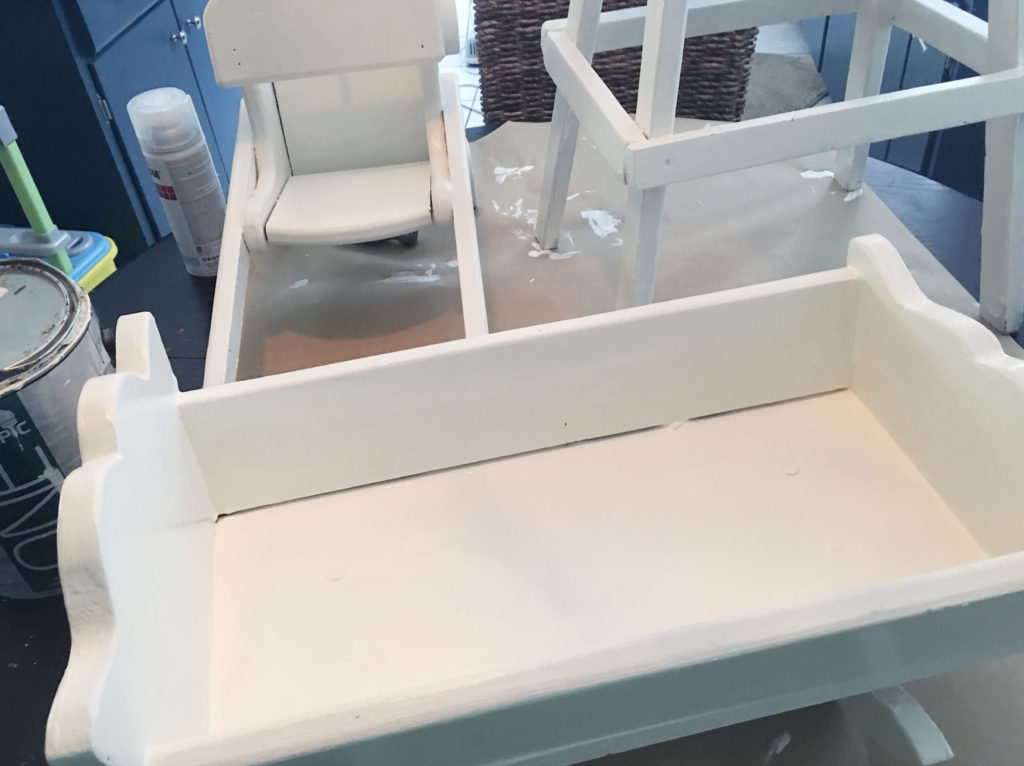 Next, I primed and painted the surface white. I think they looked so much better with just doing this. You could even leave them that way if you wanted. BUT, because I always have to make things coordinate- that wasn't what I would be doing.
I decided because her room is so tropical looking, her doll accessories should be too! I went with a palm leaf theme and if you wanted to take a really good look at her room, be sure to click here. Here is a quick little reference so you all have a better idea!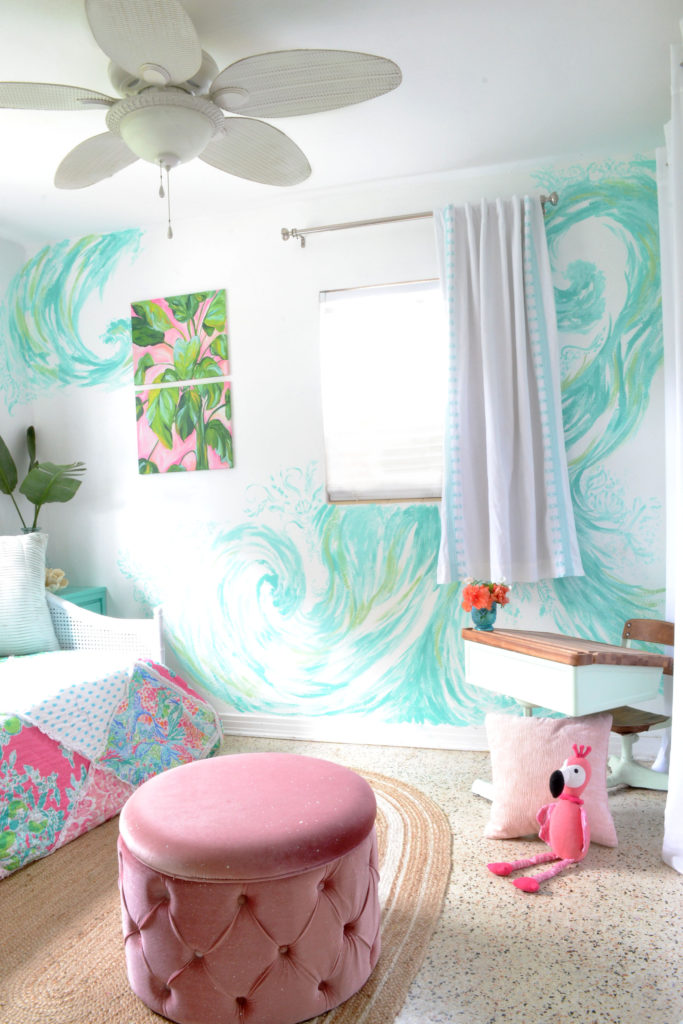 I love how they came out!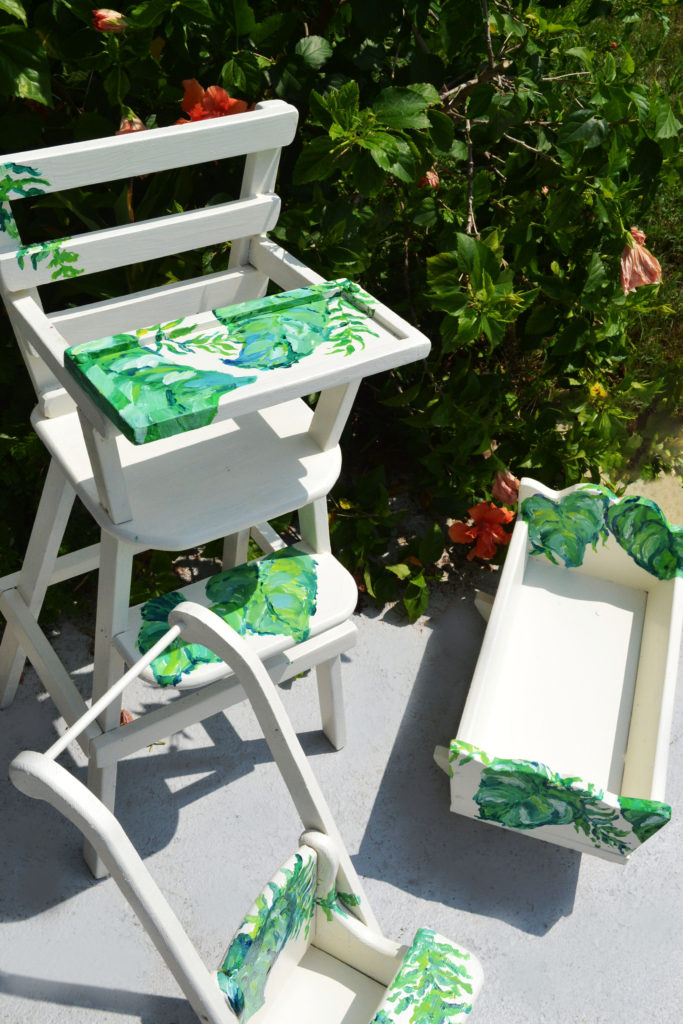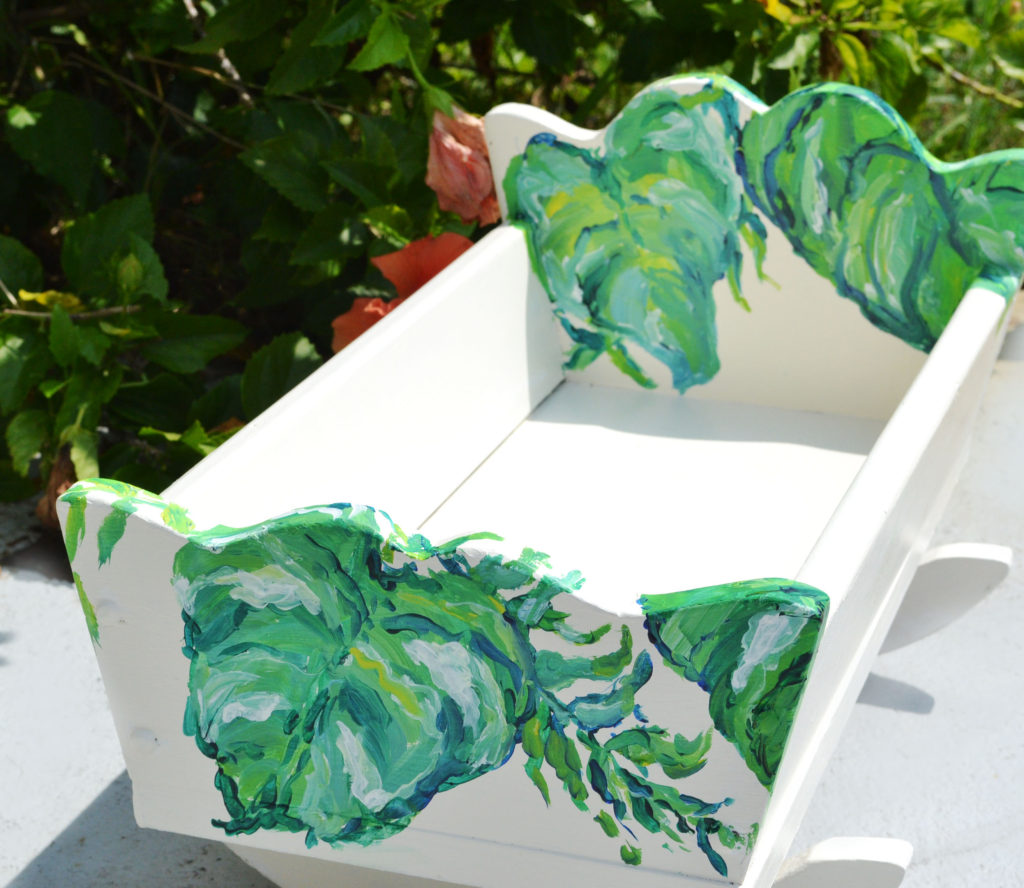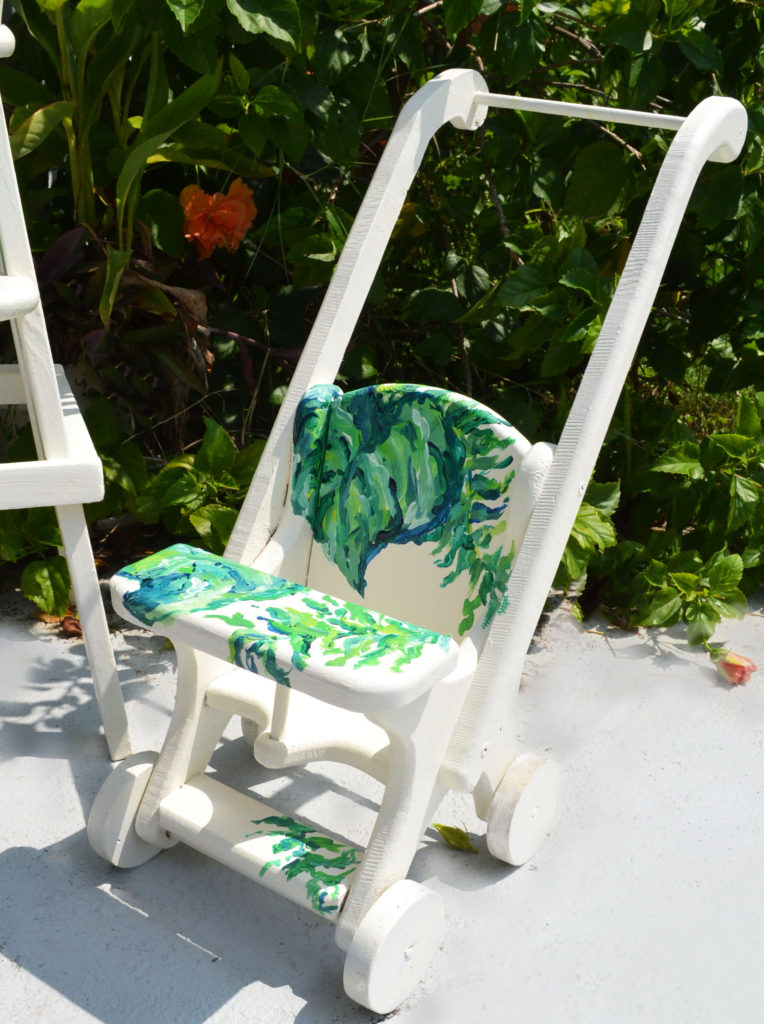 Tell me what you think in the comments? Also, if you have and creative ways on wrapping these things- please let me know! I don't pride myself on being the best gift wrapper!
Have a great day everyone!
xoxo