Some of you know that I work with other companies and brands, as an Art Director and or Senior Set stylist. Its fun but hard work, and most of the time, I can't even show it off because it hasn't aired on commercials,T.V., or print yet. This particular set was used for HSN, and was for the rebranding of the HSN image. We had the task of creating several different sets for the two week shoot, and this was all done inside of a huge warehouse.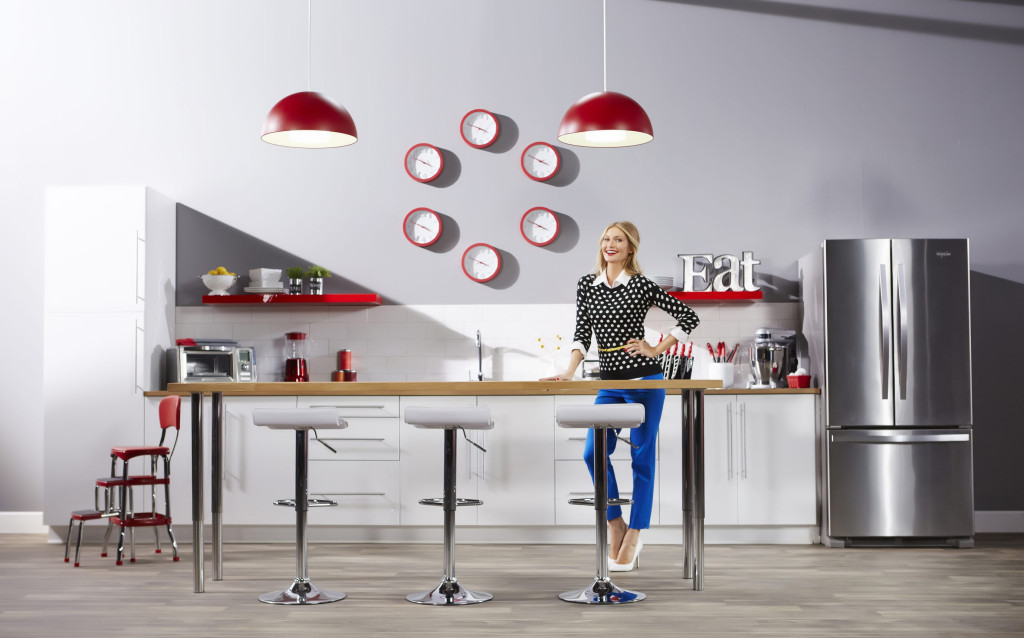 Luckily with large jobs like this, you get to work with and meet some pretty amazing people. We worked with some great models, fashion stylists, makeup artists, directors, camera & lighting crews. It is no little task to make a warehouse go from well.. a warehouse, to a full set.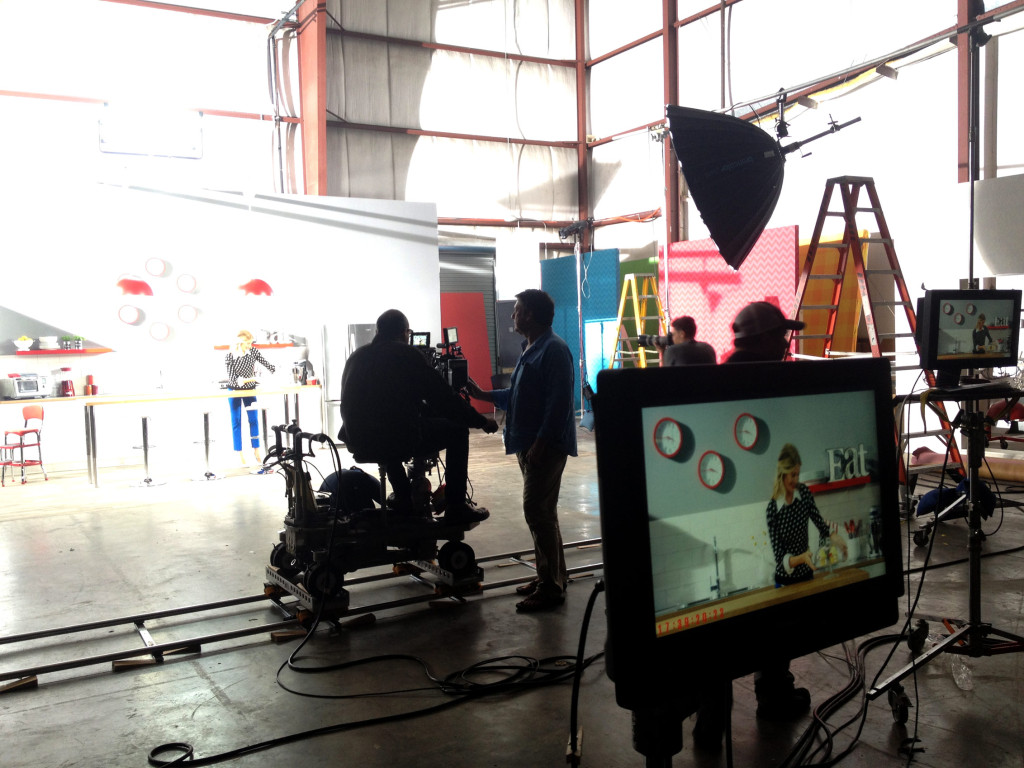 What I love about this design is the use of simple colors, clean lines, and a touch if whimsey. The scenic carpenter and I made sure everything was symmetrical & spotless. When a director wants something camera ready, that means its time to get all OCD and make sure every ounce of dust, debris, and gook is done. No fingerprints here. And it sounds like an easy task until you're working with stainless steal and about 80 people continually walking into your set.
Red is is a color that can be pretty bold, especially when paired with the white. The cabinets, countertops, shelving and hardware are all from Ikea. The lighting and chairs were special ordered. The props on the shelving are from Homegoods, and the clocks are from target. Did any of you notice the clocks all have the same time?! Its those little detail that we keep track of!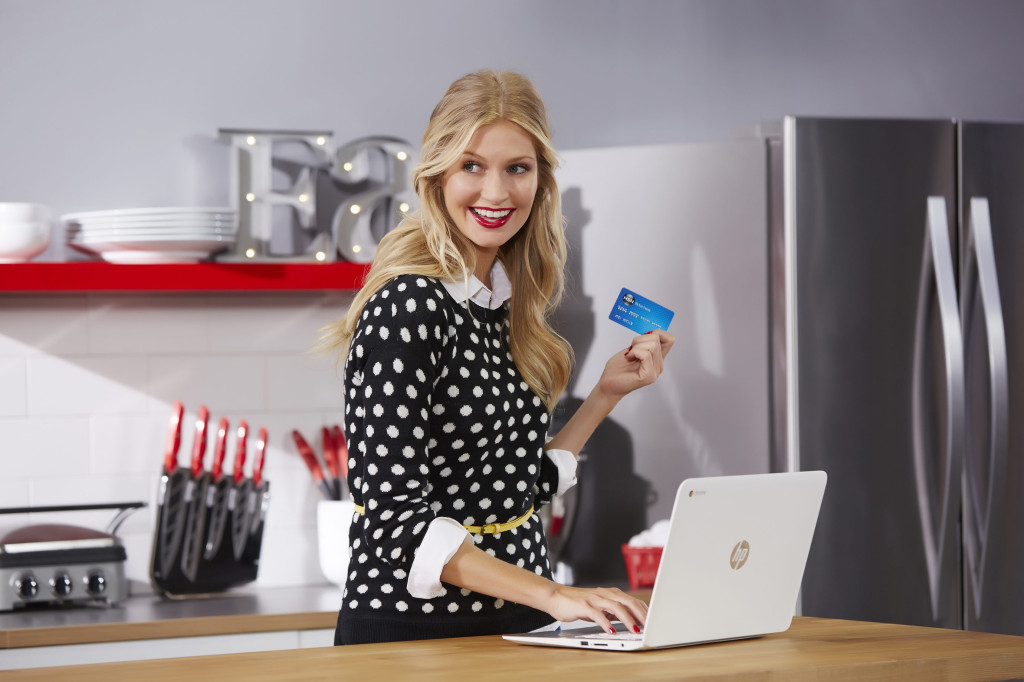 So what do you all think of the design?? Its a little more modern and contemporary for this client. Let me know what colors your kitchen are! As always, Happy Decorating!
Chelsea
*photos are owned and used by HSN,
Photography by Bryan Kasm bryankasm.com