Hello everyone! I hope everything is going fantastic with you all! This week I've been busy with last minute shopping and gift wrapping and I thought a post about what you can wrap your presents with this year would be a great idea! People are always expecting really creative things from me, so why not start with the wrapping this year! Here are some really creative ways to impress your loved ones and they'll definitely know they were from a designer!
Fabric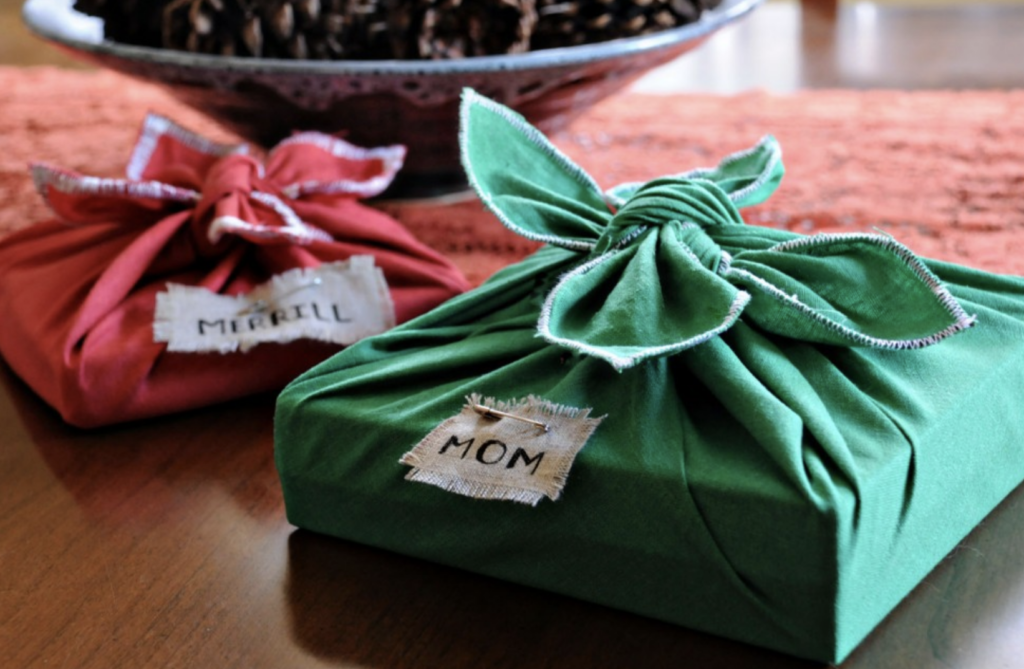 One of my favorite ideas is using pieces of fabric, as a designer and decorator, I have TONS of fabric laying around! So why not use it! This image is from the phantomforest.com and I just love it! I love that It's not wasteful. You can also use this idea with fabric napkins, or even a vintage scarf!
Wall-Paper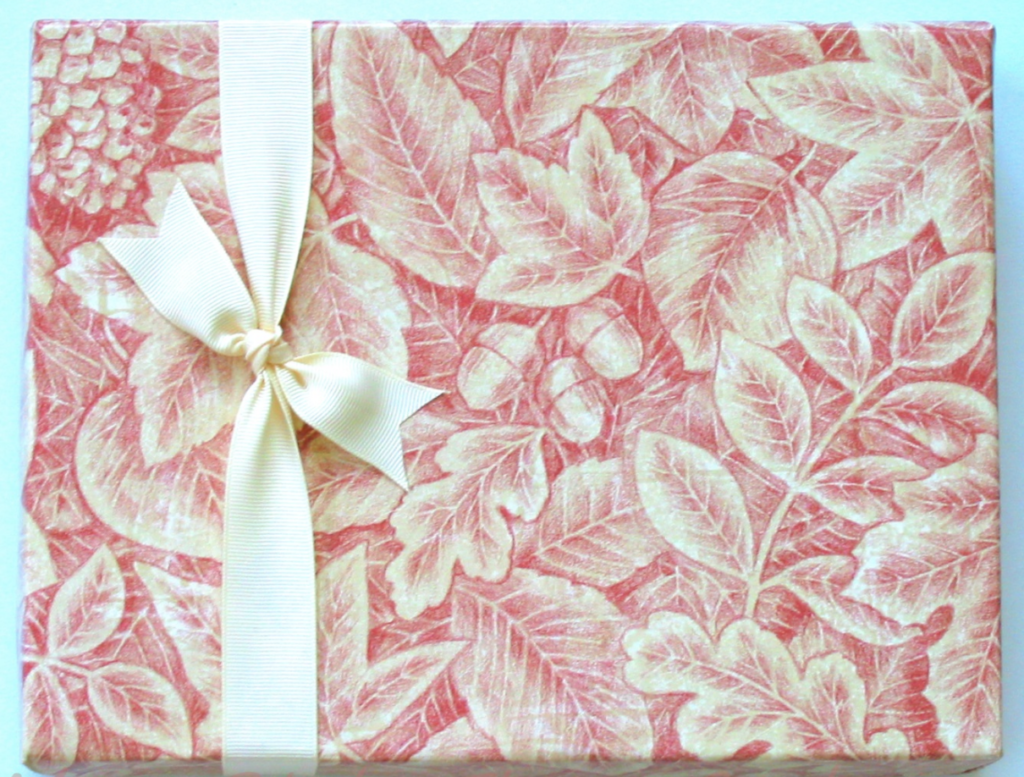 If you really love to decorate and you really really want your walls to match your presents why not try out this amazing idea by morestylishthancash.com. Its such an easy idea and the choices are reall endless. You really could have the most beautiful presents around, and not to mention that wallpaper is super in right now.
Blue-Prints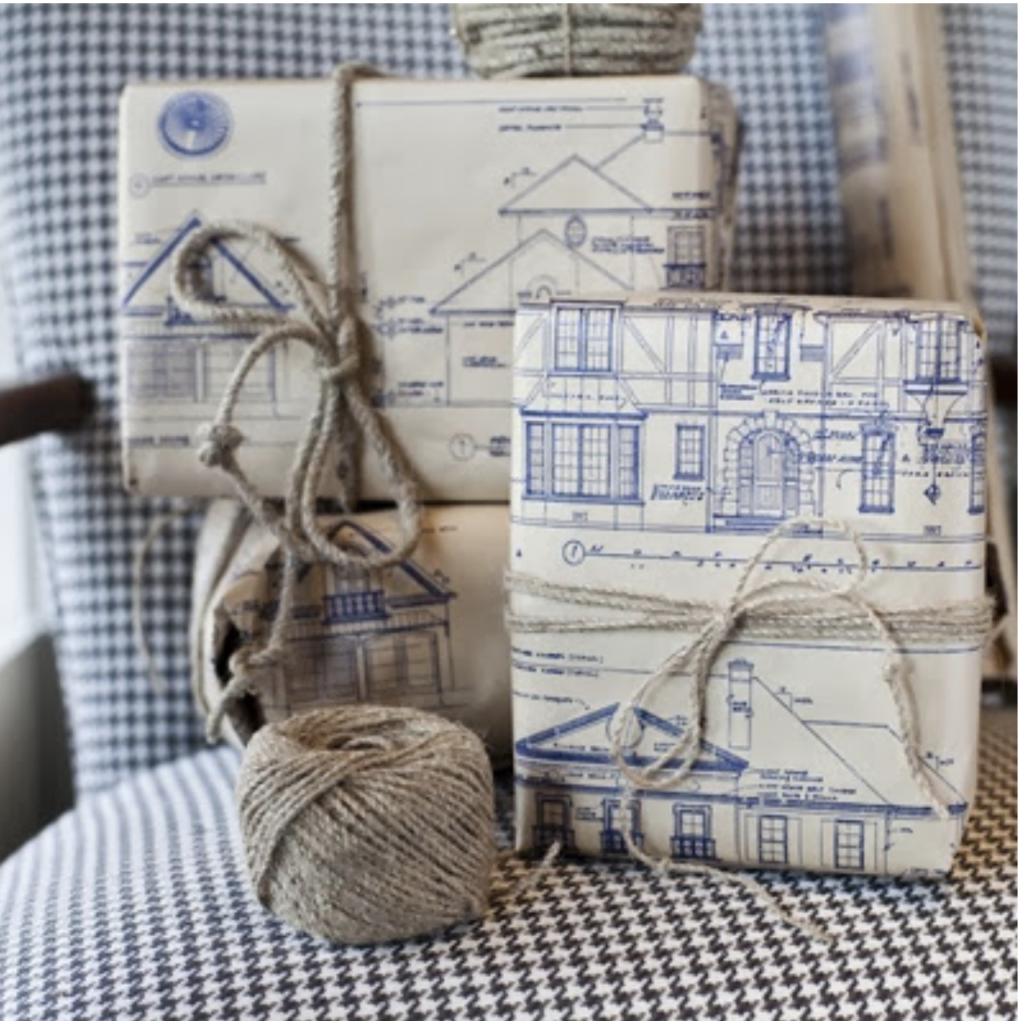 What says I love you to a designer more than a floor layout or some blueprints! Make sure you don't use the original of course; but what a creative way to wrap a gift! I love this idea especially if you're giving something to a client. Its so personal and something they'll likely never forget!
Trim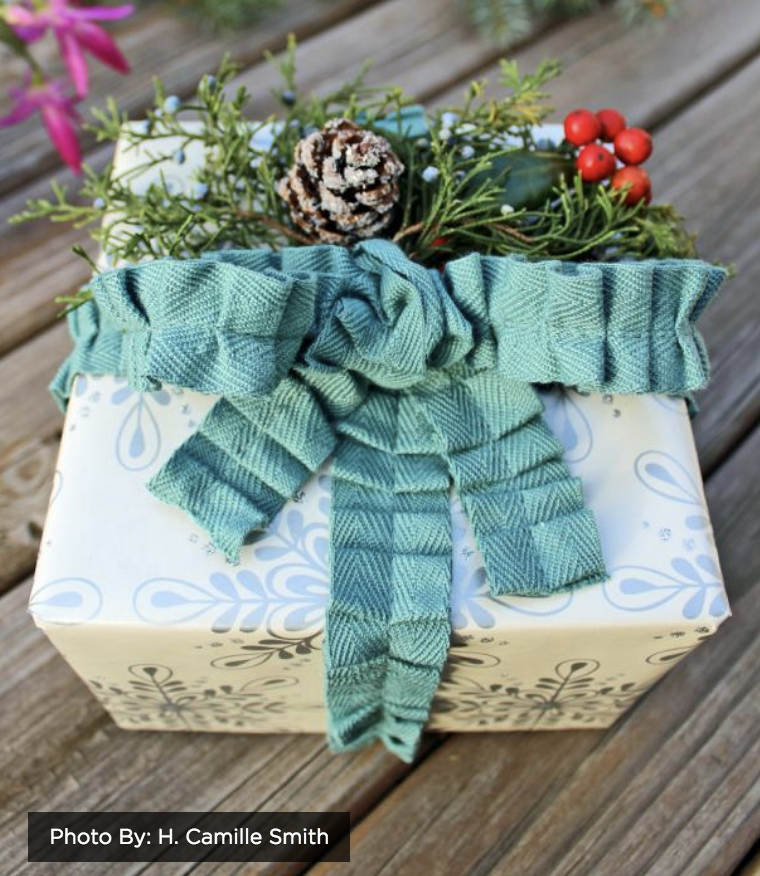 This idea is so cute, and I always have little trim pieces left around after a crafting project. You could easily coordinate the trim pieces with the paper choice, or even go with an easy craft paper if your trim is really ornate!
I hope these ideas helped inspire some creative wrapping this year! Don't forget to check us out on Instagram to see how we've decorated for the holidays!