This year for the holidays, I wanted to gift our daughter something she could actually use.She loves to play dress-up and this little- D.I.Y. was so inexpensive and perfect. Its great for any child, because its so customizable. Every little one loves dress up!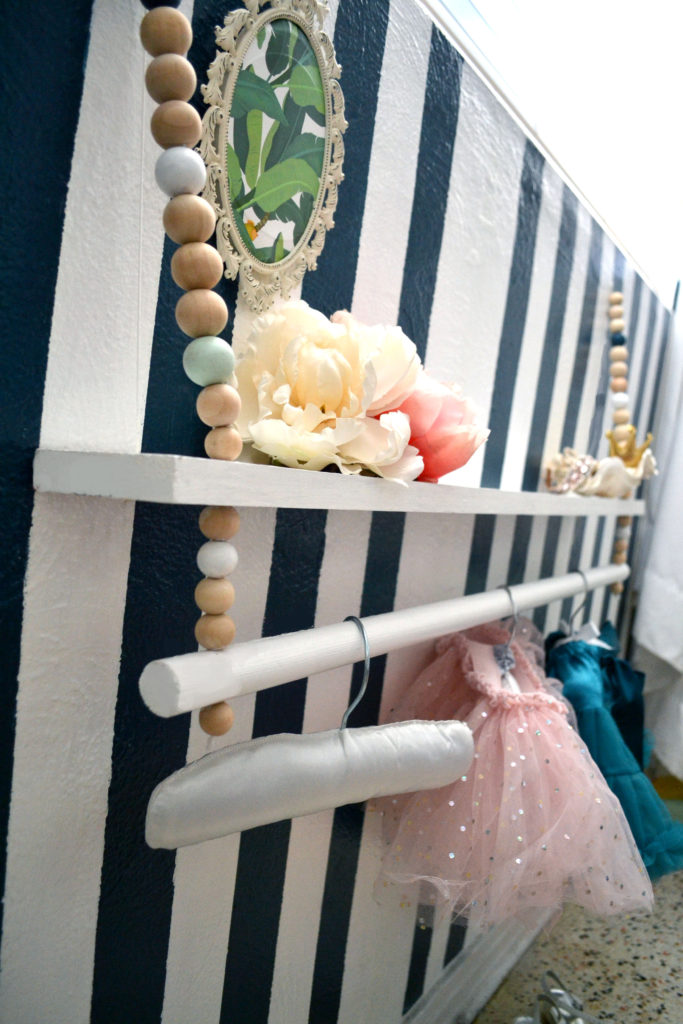 Materials;
Wood "shelf" (Mine is 3ft, and cost around $4.00)
1.5 " Wooden Dowel (also 3ft. and around $2.00)
Wooden Beads ($4.00)
Paint colors
String/twine ($2.00)
Drill
Wall Mounts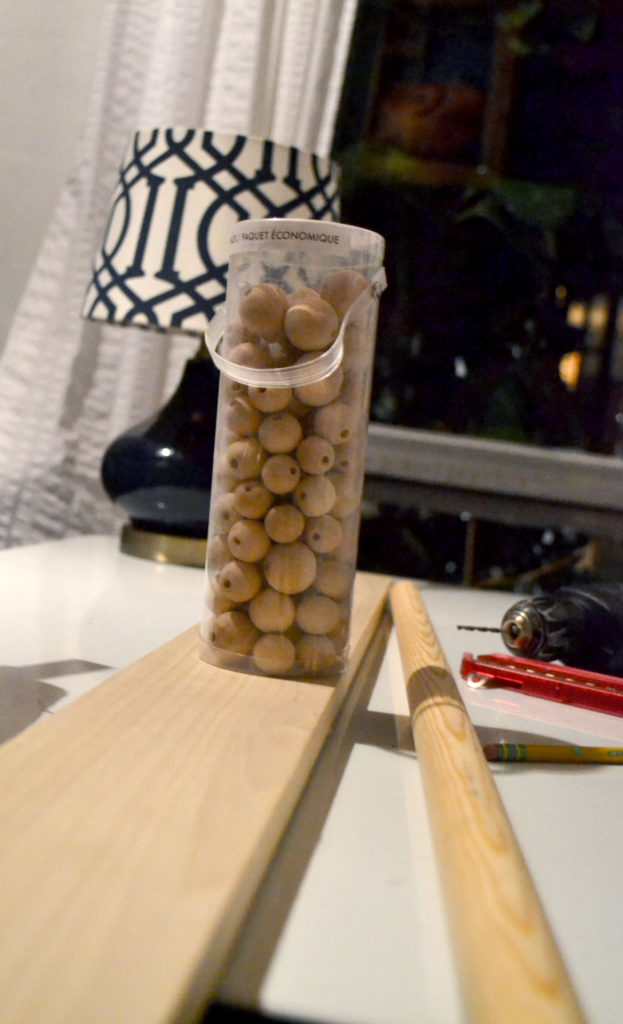 Steps;
First, start out by drilling measuring and drilling the holes, you need two on either side of the board and one through the dowel, doing the left and right sides. Make sure your dowel holes are on the same side by measuring and drawing a dot before you drill. This is important because the dowel will be hanging from the shelf.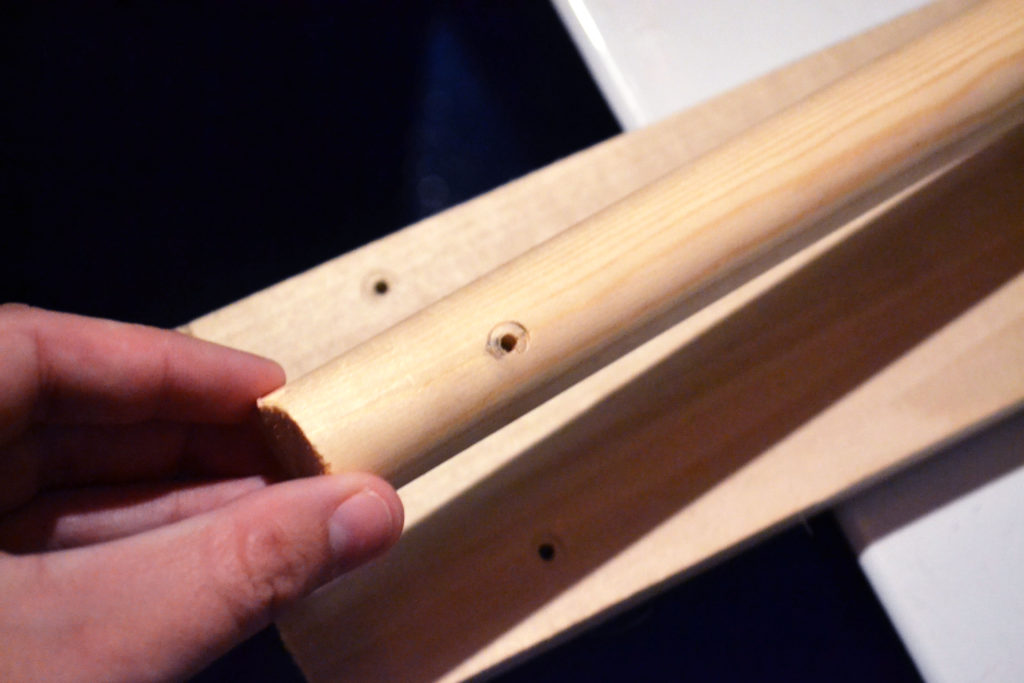 Measure your string to be the same size. Next, make a knot on one end of your string, and string it going up from the bottom. Add your beads and then go back down through your board. Add, MORE beads, and then feed it through you dowel. Finish with a final bead and tightly tie it off. Do this to both sides.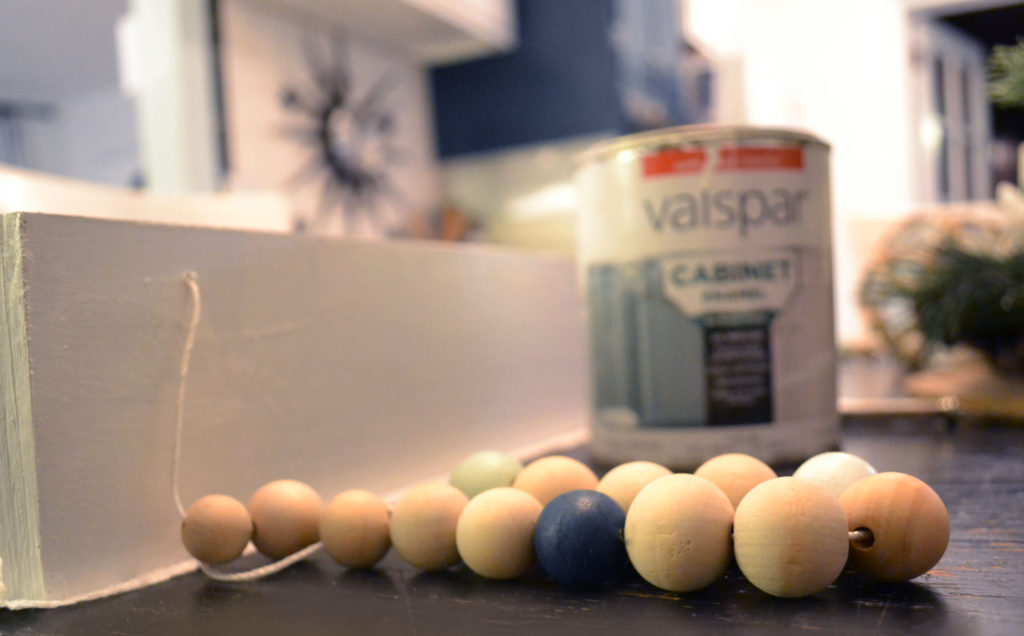 If you want to, paint the shelf, rod and some beads, or leave it natural. I love the look either way.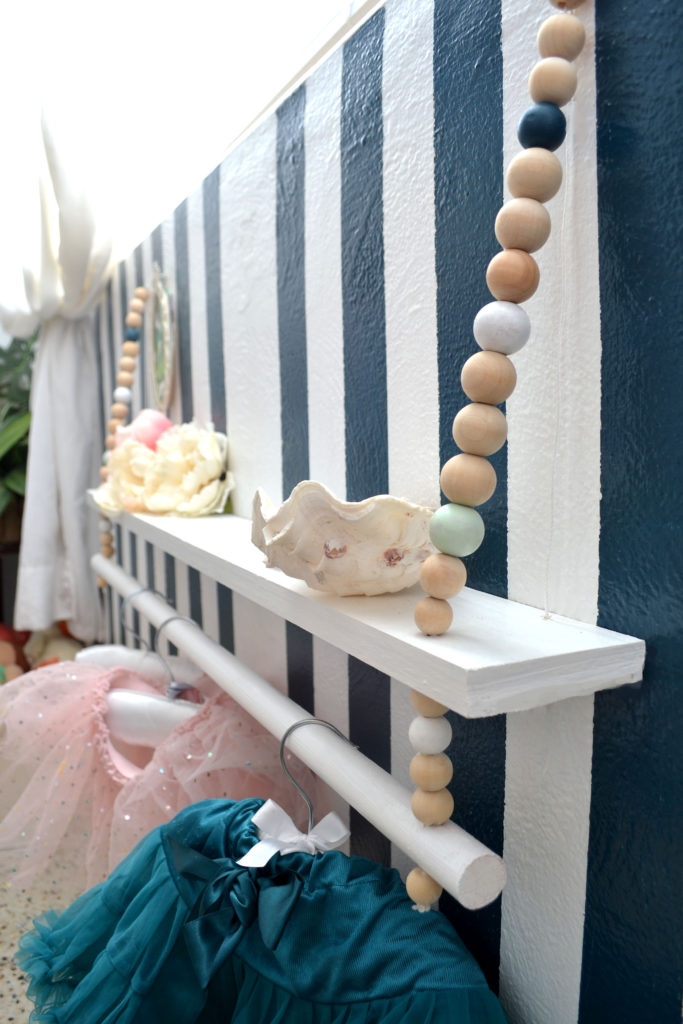 Lastly, hang it securely onto the wall, and then decorate! She loves it and it's perfect timing too because I think she asked Santa for more "dress-up" dresses!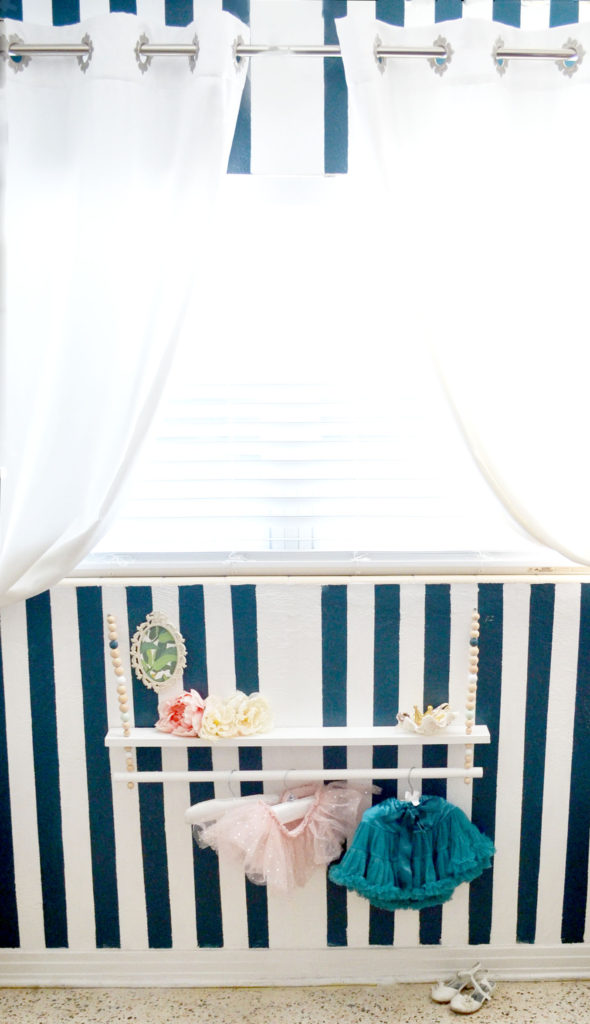 Hopefully you're almost done with your holiday shopping! Make sure to Follow us on Instagram! We have a really awesome gift idea to show you at the end of this week so stay tuned!