Florida Garage Studio Space One Room Challenge~
Today is the day! The final reveal of the ONE ROOM CHALLENGE!! We went from Grungy Garage to a glamorous studio in only 6 weeks!! This really was so much fun to participate in. I'm so glad I was able to use this challenge to get our garage finished and also have a place for me to work! Everything always seems to take a backseat lately when it comes to things for myself, especially as a mom, so it feels extra special to have a space that I can call my own! Are you ready?
If you are new to the One Room challenge, click here, or in their logo above to find out more information!
To follow along with my progress from the previous weeks, use the navigation below!
Week 1 | Week 2 | Week 3| Week 4| Week 5 | Reveal
Here it is….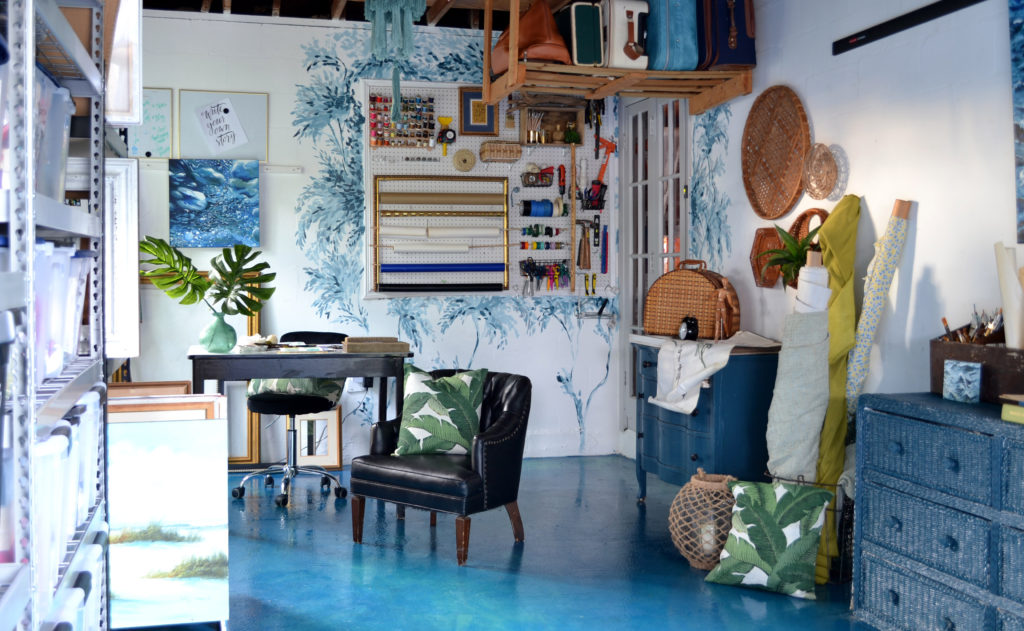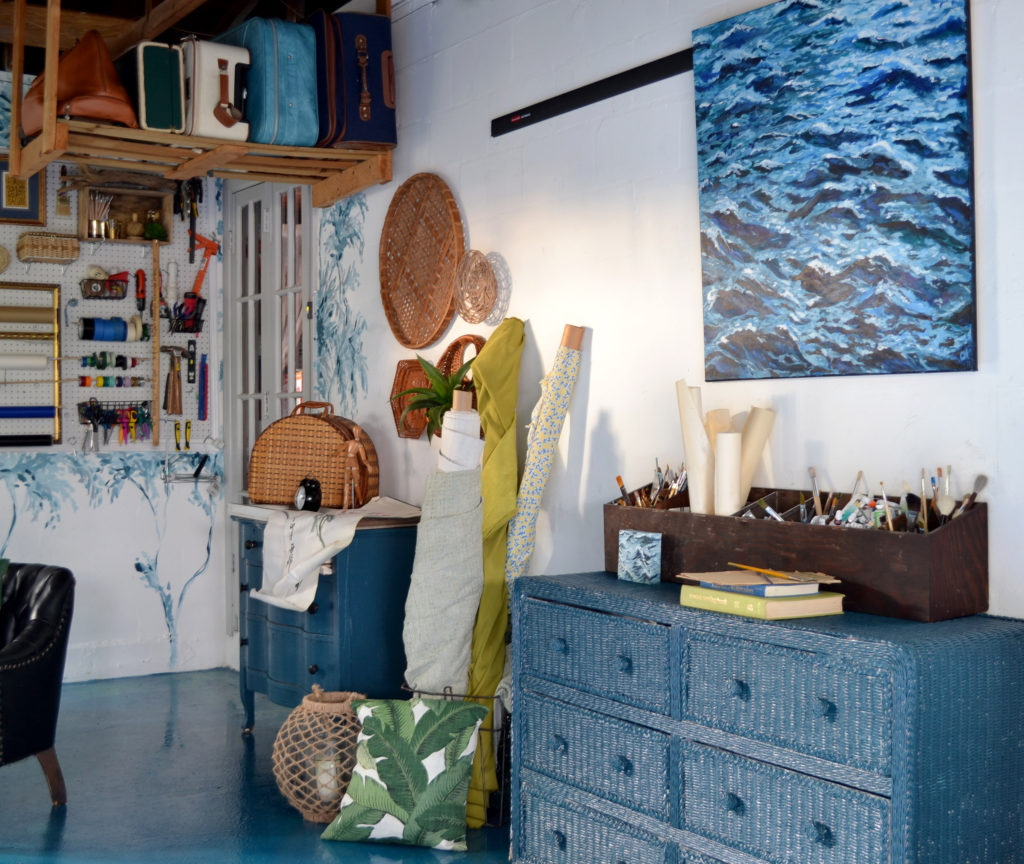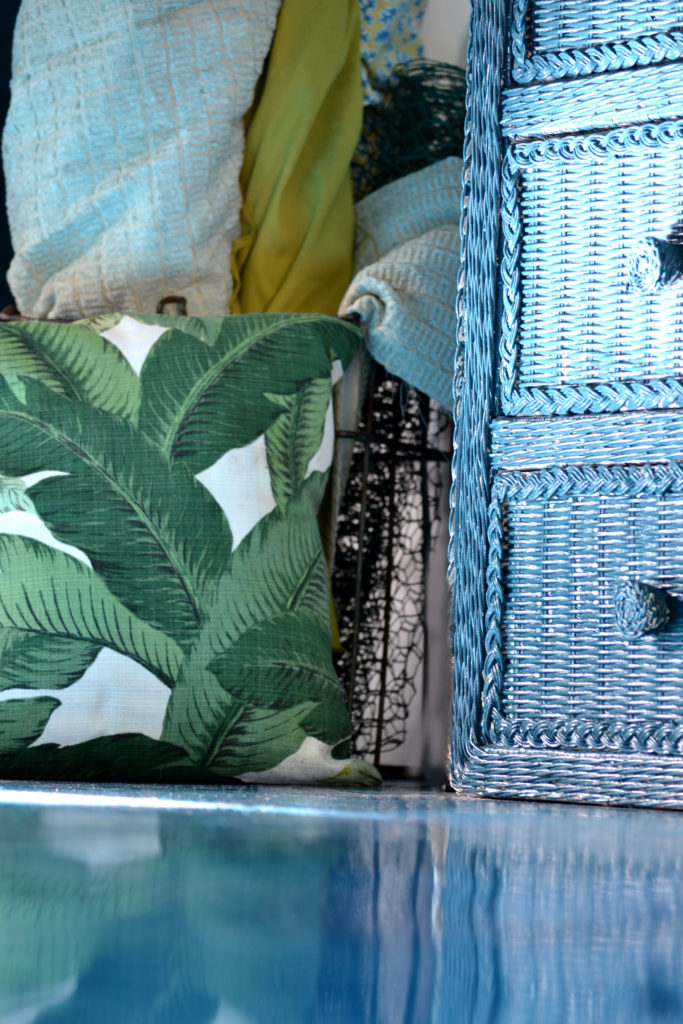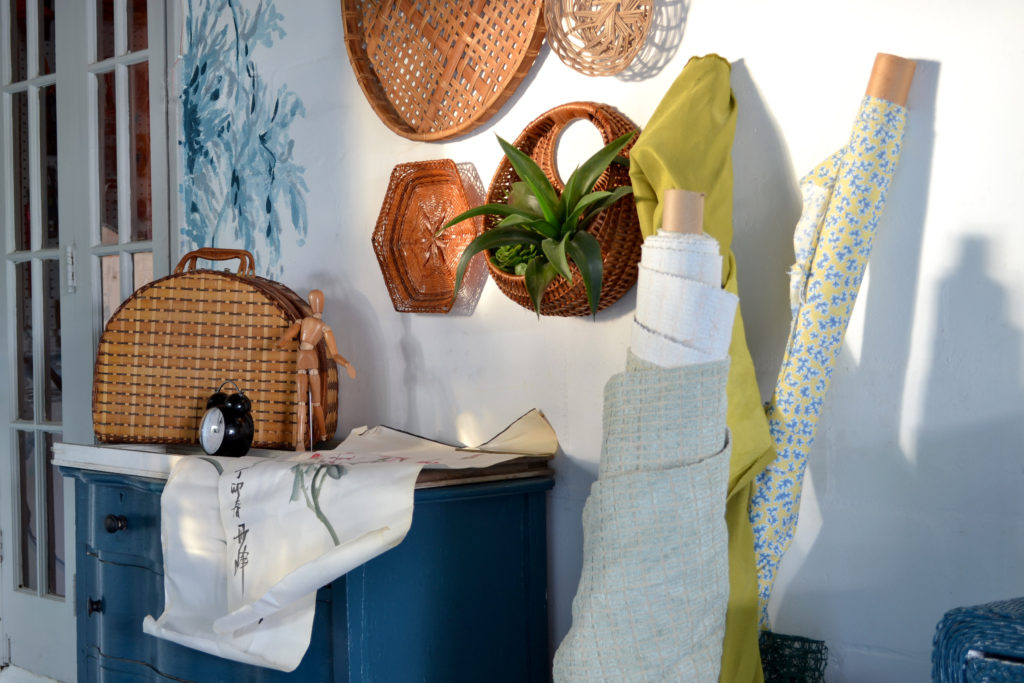 Let's start to break it down! Along the right side of the room, I created storage using two different dressers. They house tools, paper, and books. Even though they differ in style, painting them the same color helps them to coordinate within the space.
I put a tracking system that can be used to hang my many pieces of Artwork. As a painter and designer, I need areas that can be used for many purposes.
I used a vintage metal bin to house my fabrics and hung my baskets on the wall to create a focal point. I like to use natural elements in all of my designs. This space was no exception.
Let's not forget about the mural and pegboard along the back wall of the room!
I love how this area came out. Organization is key. As mentioned in last weeks posts, I sketched out what I wanted where, and made sure I had the propper pegboard hooks to achieve what I needed. I finished it by using some simple molding, painting it white and using it to frame out the pegboard.
Finally, I used the same color paint used on the dressers to design a whimsical inspired painting. I created different shades of paint by adding just white or black to the original blue. I really think something painted organic like this really brings the room together.
On the same wall, I used a horizontal piece of wood with wooden pegs that hold my larger canvases. I have my D.I.Y designer corkboard (check out week 4), weekly planner & whiteboard.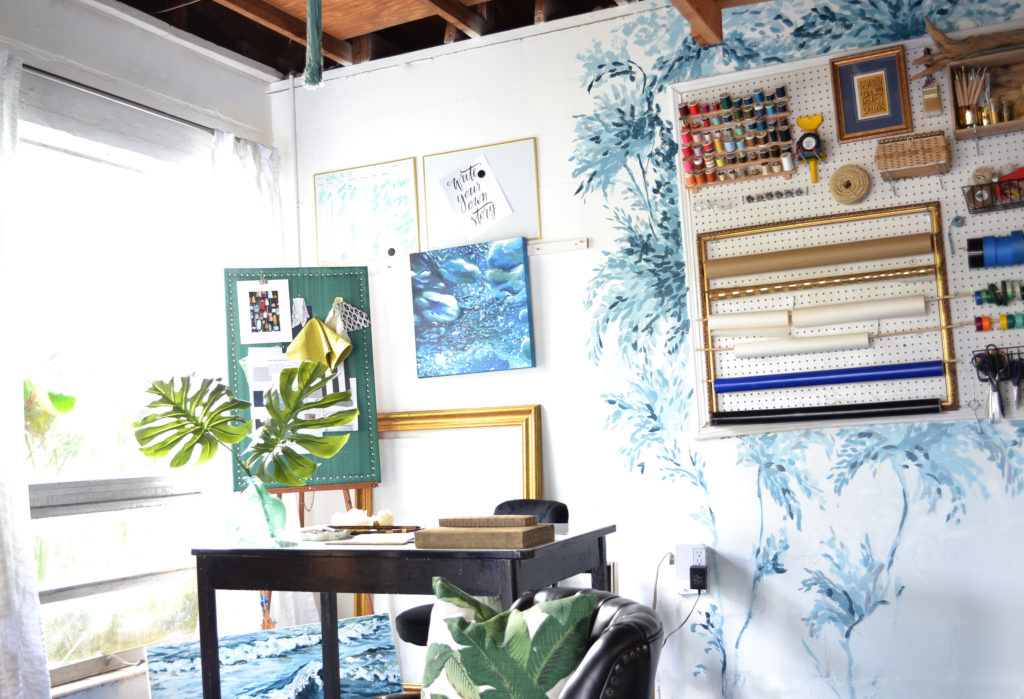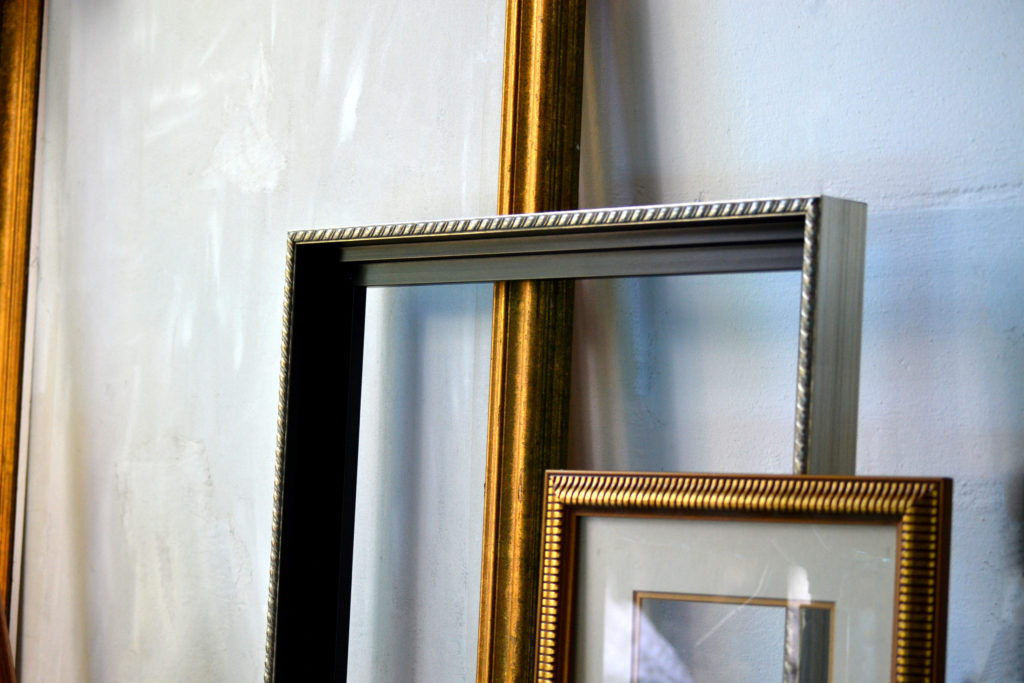 I love to create watercolors, hand lettering, & quick design sketches, so having a place where my two-year-old can't mess with anything was essential. I used this vintage enamel top table that can be cleaned really easily as my main workstation. I have a vintage black tufted club chair and a rolling black velvet chair adorned with Tommy Bahama palm leaf fabric pillows.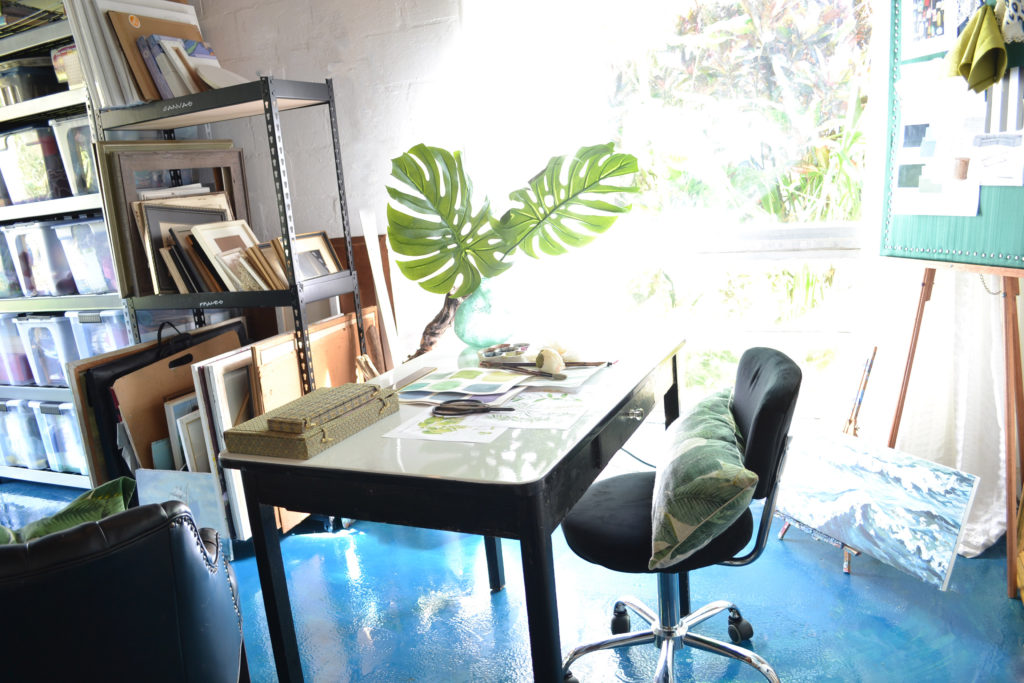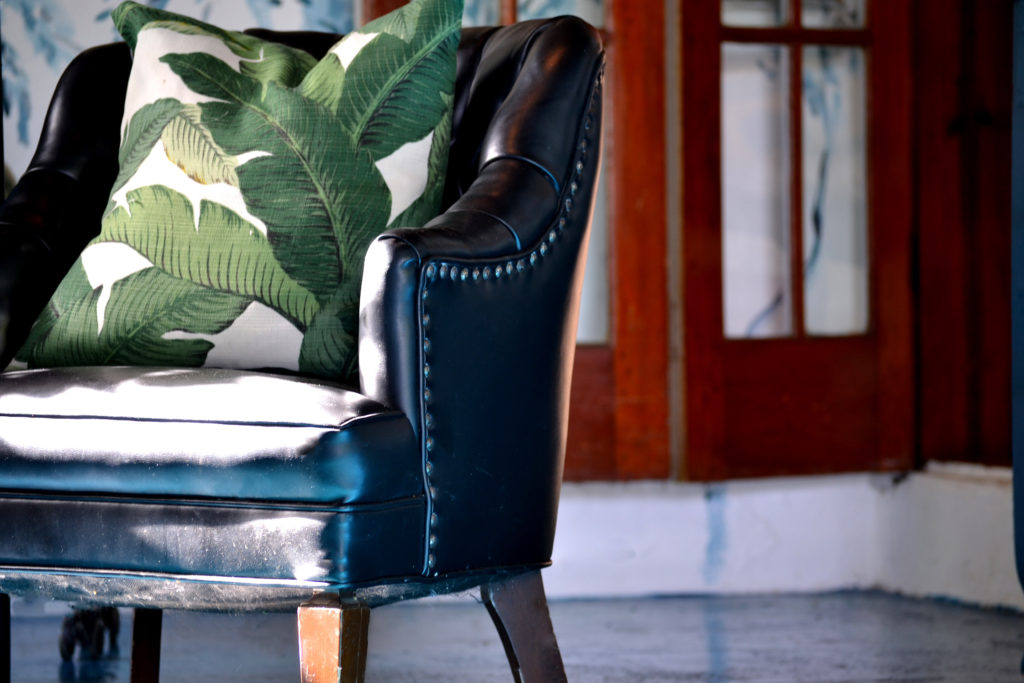 Along the same side of the room as the large window, I organized all of my storage bins, props & artwork essentials. I cleaned out a lot of items, only keeping what I used the most. Labeling everything helps me find it easier and also put it away when I'm not using it!
Lastly, I wanted to create a fun statement piece for the "lighting" in the room. I handmade each tassel, dyed them and hung them from embroidery hoops. because this light fixture is hooked up to my garage door opener, I couldn't take the pendant part down, I had to use it and create something around it. I'll be posting a D.I.Y tutorial on that soon! It didn't take that long, and didn't cost me anything, as I already had the materials on hand!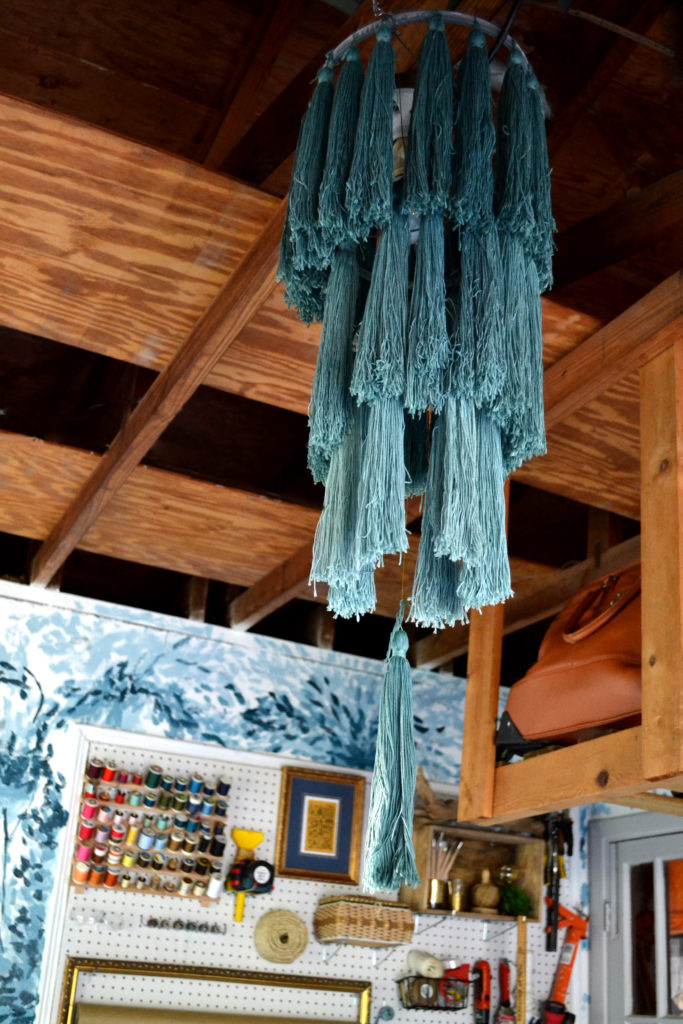 I really do love this space and I'm thrilled with how it turned out! Let's not forget to mention the flooring (week three). I love how it looks like water! It was fun being adventurous about this project because I had never seen anyone really do it the way I have, and I think it looks really neat!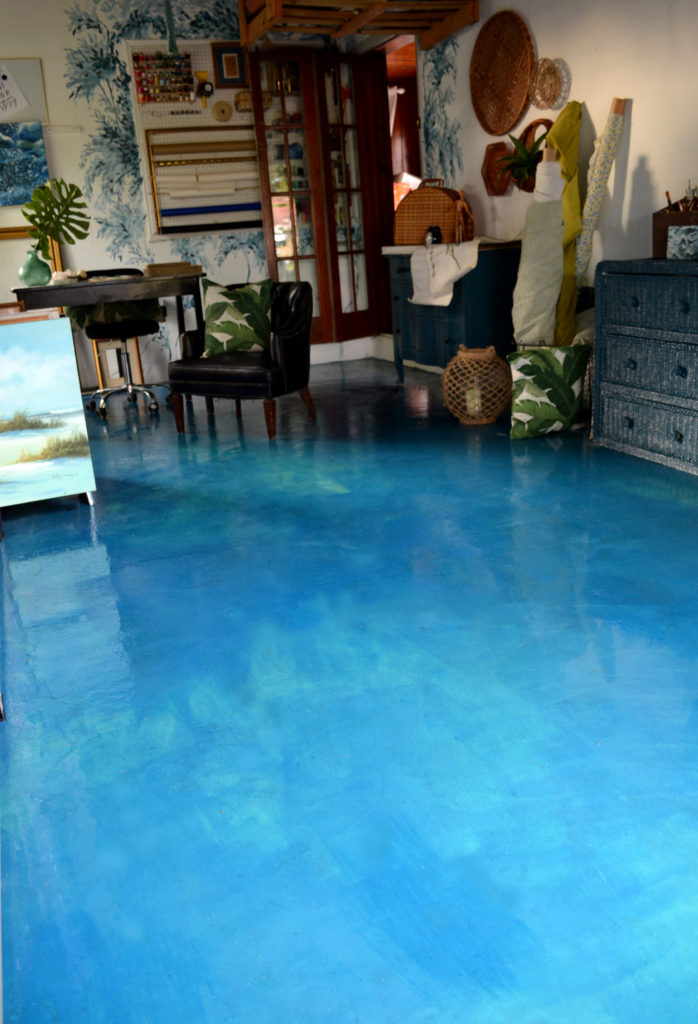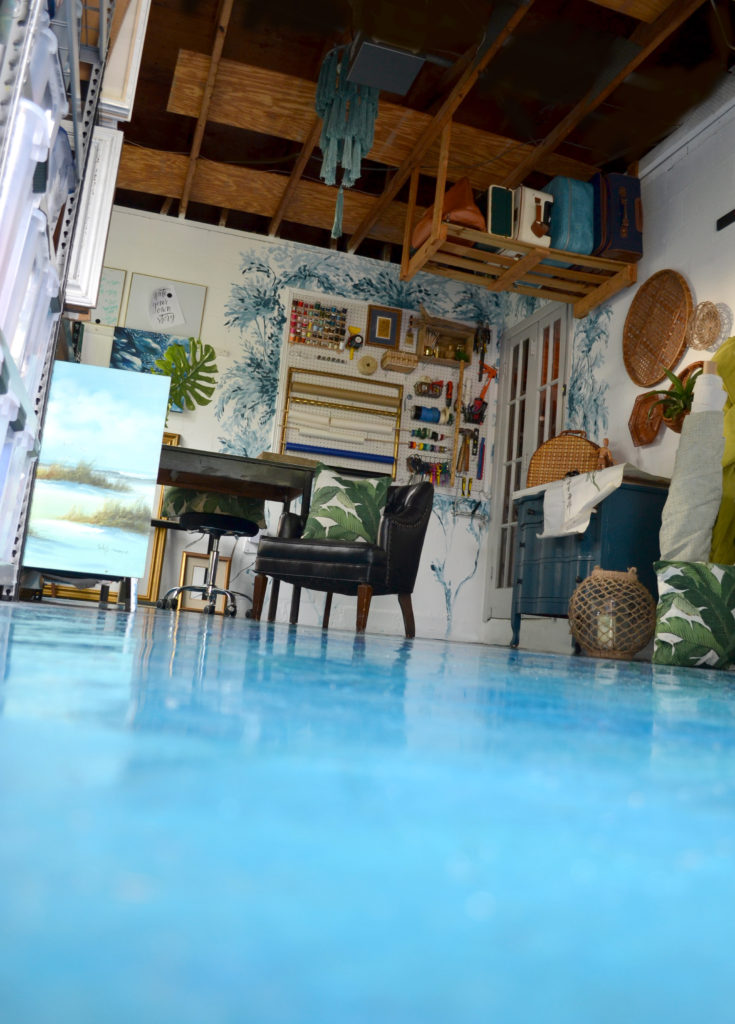 Can you believe this is my glamorous garage studio?!? And, the best part about it is the only items I had to purchase were the floor paint, shelving, bins and a few dowel rods and hooks!
Here is a quick look at my design board, I love seeing it come full circle! What a wild and exciting ride this was!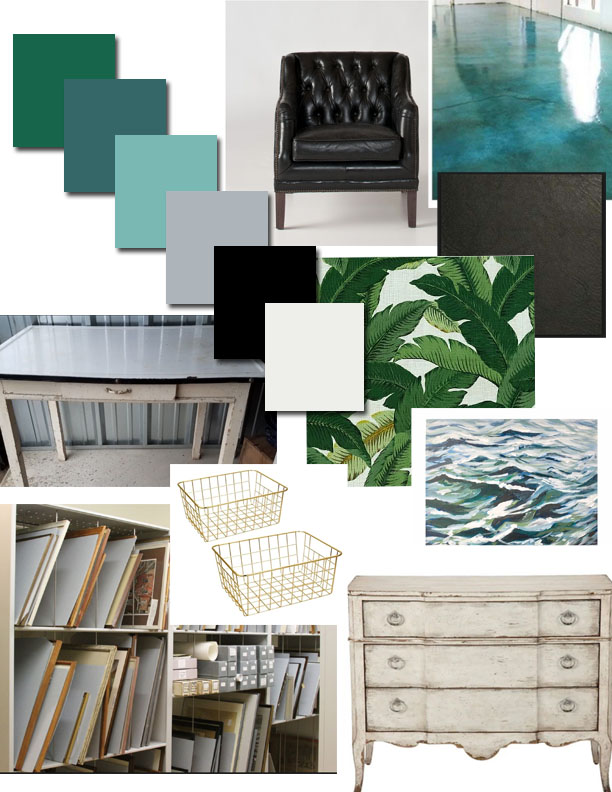 Don't forget to follow along with me on Instagram!
I can't wait to see what all of the other participants have done this week! Check them all out here!