Florida Garage Space One Room Challenge
It was a ton of work cleaning out all of that clutter-not to mention, the second it was all taken out, a hurricane came barreling towards us- sooooo, I had to quickly organize, donating and putting things in bins, no time to waste! I don't think I have ever accomplished anything so quickly!! I purchased all coordinating bins to store the items that I'm keeping, as well as purchased the materials we need for stripping & staining the floor & another storage shelf. I'll hopefully have that all finished and stained by next week as well as label and organize all of these bins!!! I'm just really excited that the hardest part is done!
Week 1 |  Week 2 | Week 3| Week 4| Week 5 | Reveal
WOW! What a week! If you're here from the one room challenge page, thanks for visiting! If you missed out on our week 1 post, check it out here!
Check out the empty garage!!! I feel that when the doors open, the noise "AHHH-EE-AHH" should start to play!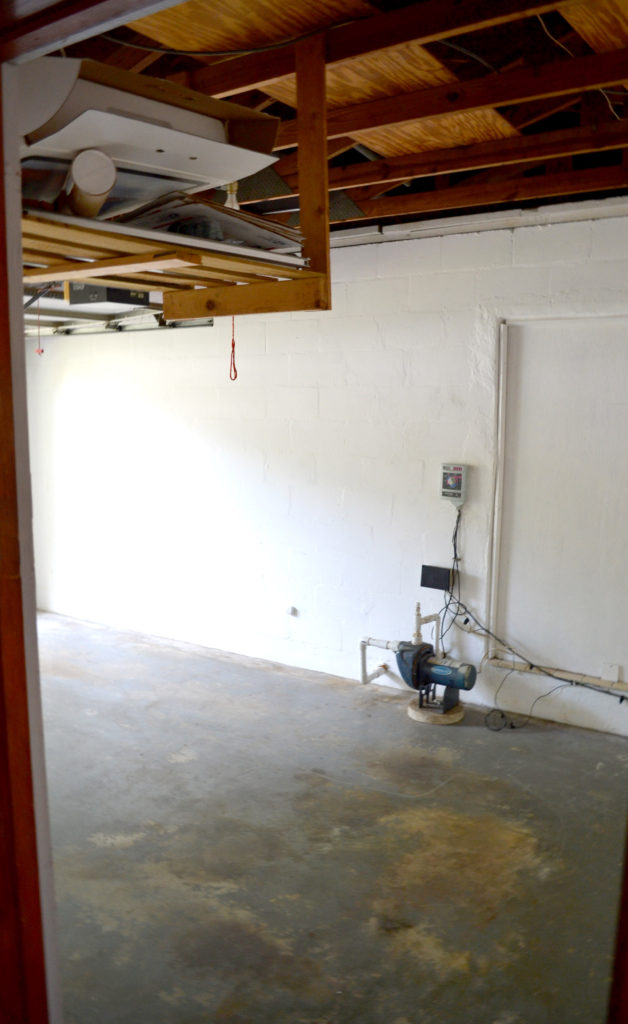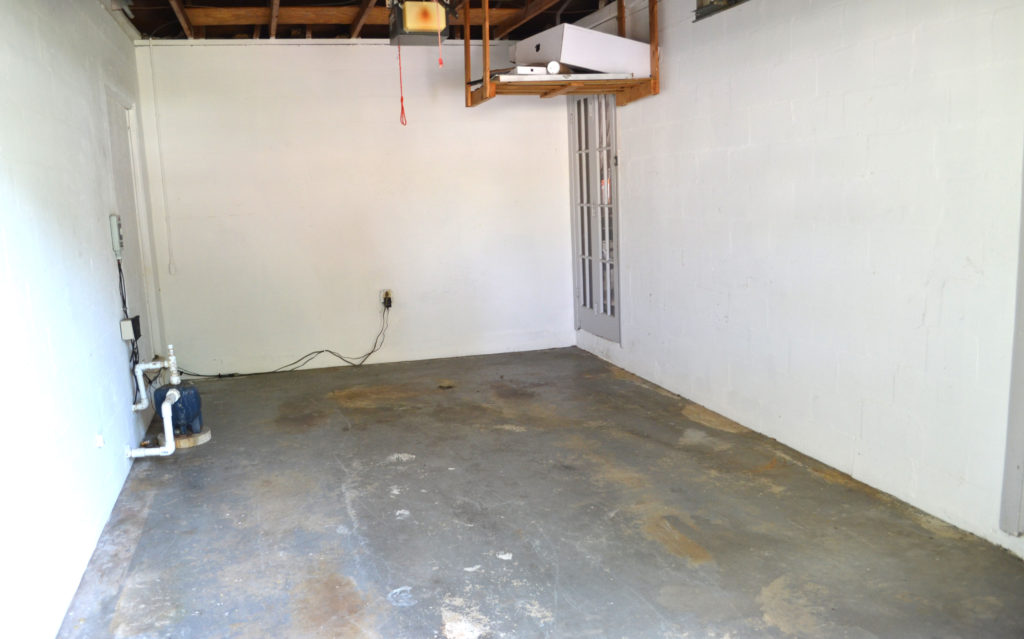 Now you guys can really see the space I'm working with! These floors are nasty!! Next week I'll be showing you what we used to refinish them, the steps we took and what did & did not work!
I created an additional floor plan showing the placement for where items will go! I plan on using a lot of items I already had on hand, like my tufted black leather club chair, white metal table, and antique "shabby" chest of drawers to use as a tool chest.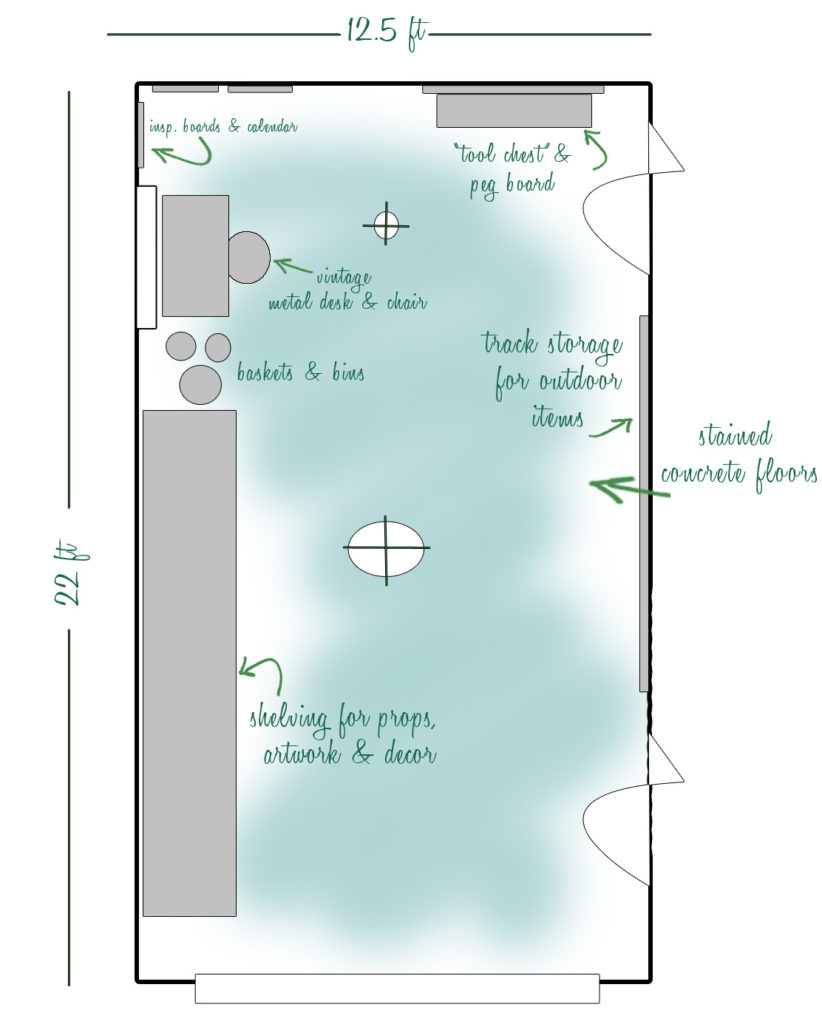 Inspiration;
I was looking for inspiration from Pinterest and love what I came across!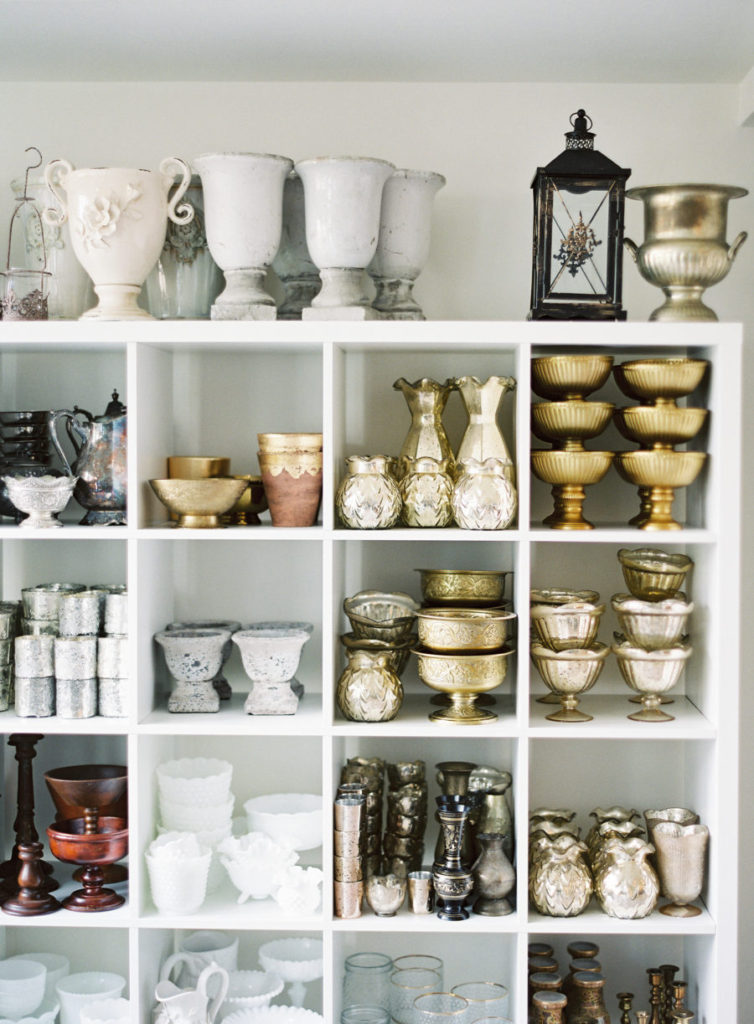 Take a look at Georgia O'keefes secret room on Architectural digest! I LOVE the way her work in organized!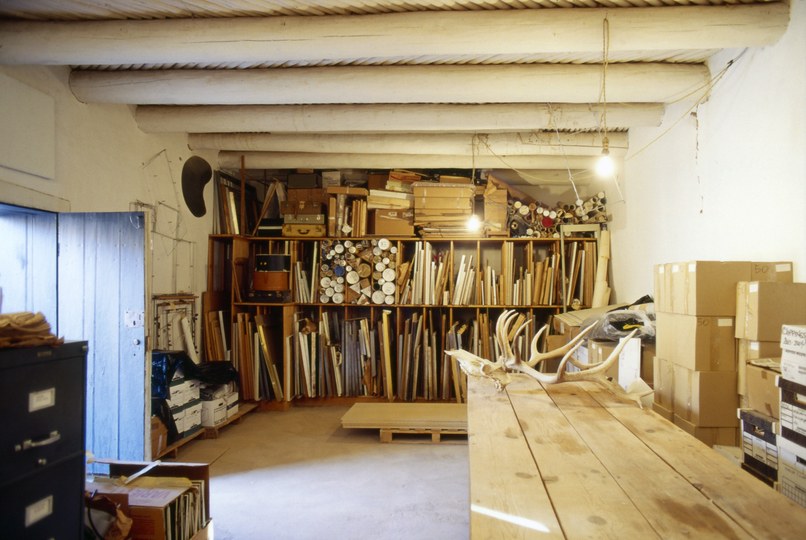 I love the large workspaces shown here!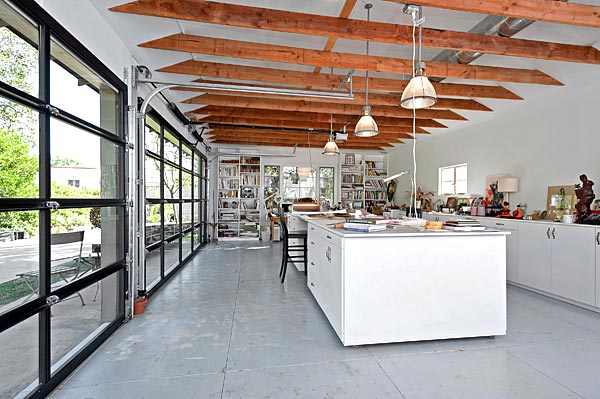 I've also been working on my own inspiration board space. I love to add natural elements into my design plans and my new studio space is no exception! I plan on keeping the walls white, to bring in as much brightness in as possible, and finishing up by accenting with some of my favorite colors.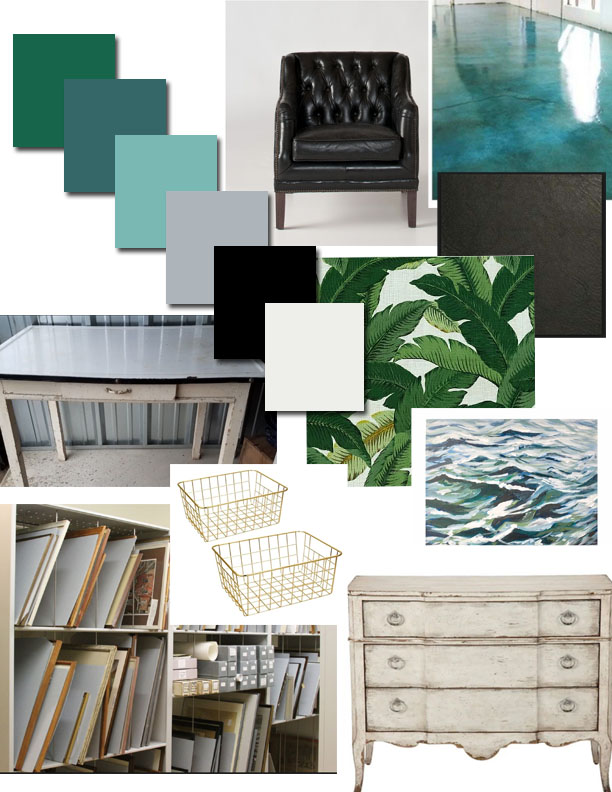 Souces; Table– Chair– Dresser– Bins– Art– Fabric– Floor 
I'm really happy with all of my inspiration and planning! Be sure to follow me on Instagram! 
Again, If you missed what we did last week you can always check that out here!
I'm sure everyone else has been just as busy as I have! Be sure to see what all of the other guest participants did this week!