So about a year or so ago, I had done a few trade shows booths and had met the ever so talented Chef Marie, from Hands on Sweets (make sure you go and check her out in Tampa). It was obvious we would work together, because….she is such a nice person AND she just so happens to make AMAZING desserts.
Chef Marie and I planned several styled shoots together, and over the next few months, I will be highlighting them! This particular shoot was done in St. Petersburg, Florida at the St. Petersburg Museum of History.  When I was out scouting locations, I fell in LOVE with this place, not only because of its location to everything awesome downtown, but the amazing exhibits and information. They were so kind and allowed us to shoot anywhere we wanted! In between takes I was able to look around and I can tell you that this place is a perfect afternoon outing for the entire family.
Chef Marie and I couldn't decide on which amazing area in the museum to shoot so in the end, we choose two, but I'll only be highlighting one of those for you today. The amazing Nina, from Nina Grace Photography was there to capture it all, and thanks to her, we have some beautiful images!!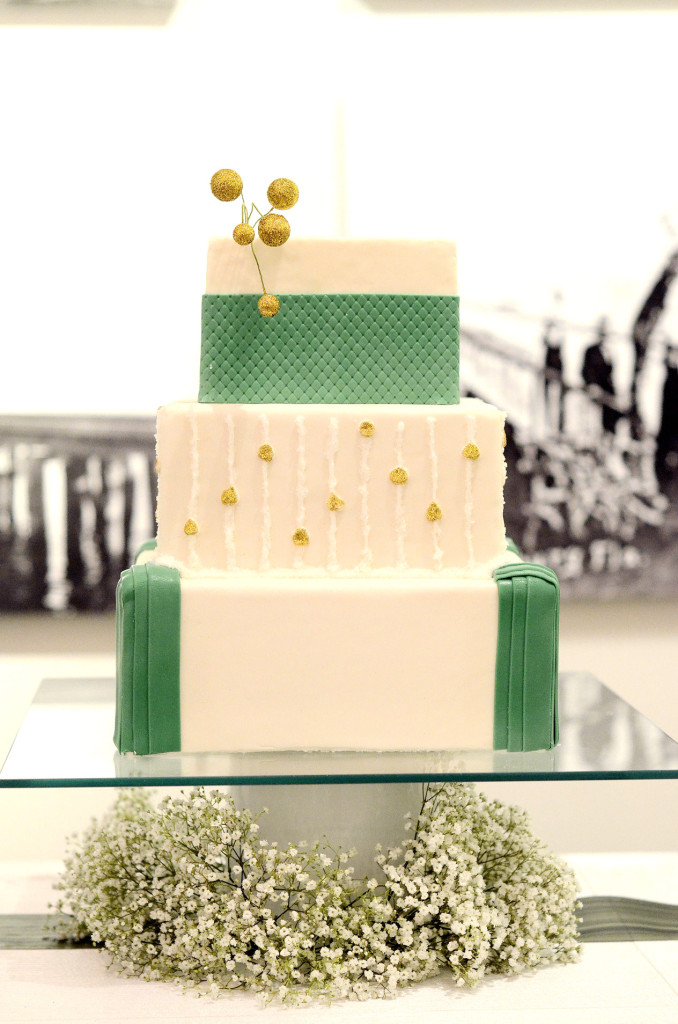 I love the pops of green and white against the black and white historical photos of the pier in the background. The baby's breath gives everything a nice fresh feel, along with my beautiful floral arrangement made with large white Lillies.
Tell me, would you ever host an event in a museum? Let us know! I'm always looking for my next creative location to style and if you have a place in mind, I would love to try it out!
Happy Decorating!!
Chelsea