Hello again!! I'm excited to show you in todays post and how we changed this space with simple fixes like; de-cluttering, painting and decorating!! I had a dear friend coming into town and I wanted to freshen up my guest bedroom,you know, the room that had slowly became a "catch-all room" for stuff!
Without further ado, here is the before;
I re-vamped this room for about $30.00 and change with a lot of patience and measuring (two things that I'm continually working on).  I somehow had two days off of spare time!!! (insert dance moves) and was SO excited to work on something for my own home I couldn't wait to start.
Behold the glamourous transformation!!
Believe it or not, this transformation was mostly just paint. I decided on a stripped focal wall, that would highlight the large window and headboard. I took out the dresser (placed it in the HUGE closet) to add better flow around the bed as well as rearranged the nightstand and decor. We have terrazzo floors and will post how we re-finished those in later on! I absolutely love how it came out and hope you do as well. I find it to be clean, and fresh with a little bit of coastal added in!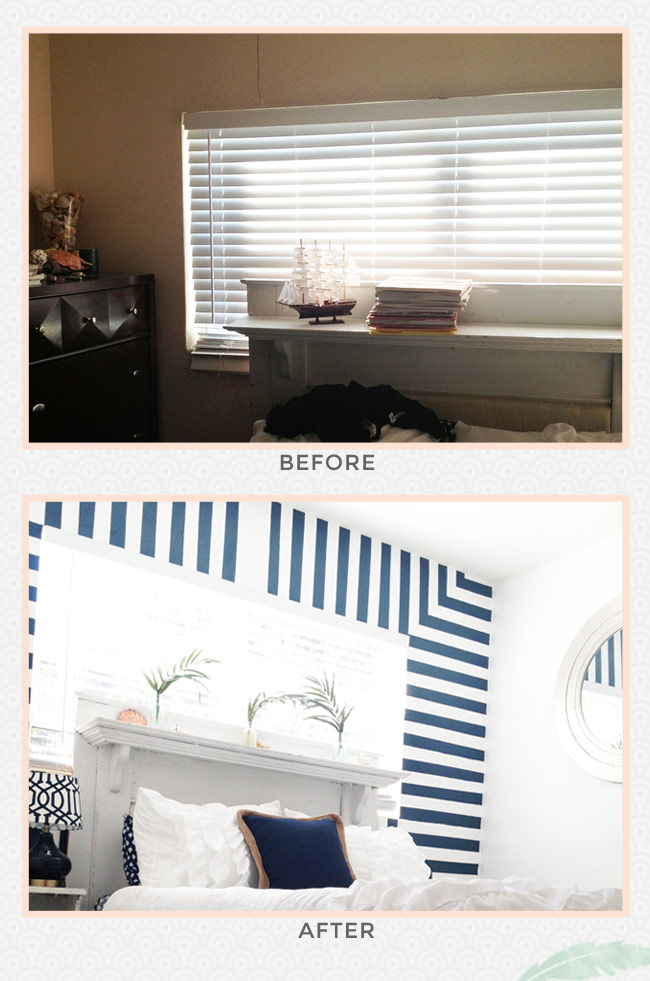 Comment and tell us what you think!!
Happy Decorating!!
Chelsea