This week was a busy one! We were able to get up the molding, gather some supplies together, and start organizing a little bit. It doesn't seem like a lot but I'm trying to really make our master bedroom livable. Decluttering is a really important part of the process so I wanted to make sure I included you guys in that too.
Week 1 | Week 2 | Week 3| Week 4| Week 5 & Week 6 | Week 7 |
Reveal Week 8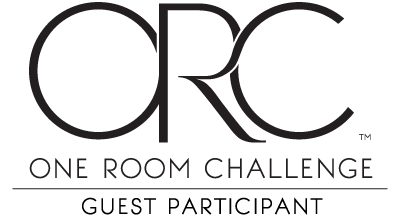 The Molding
The molding on our concrete walls was pretty tricky to install. I'm not going to lie and say it was an easy job because it wasn't. I was quickly reminded why I hate going to big box stores and why if you want to do something you need to figure it out for yourself. We were given some pretty bad advice on the install process, so on the third attempt I put my set designer hat on and figured it out on my own. We used wall anchors, liquid nails, inch & a half screws, some putty, and matching wall paint. The mural will go above the molding, so this was a pretty important step to finish. Now that this is done, I can have the mural almost "sit" on the molding.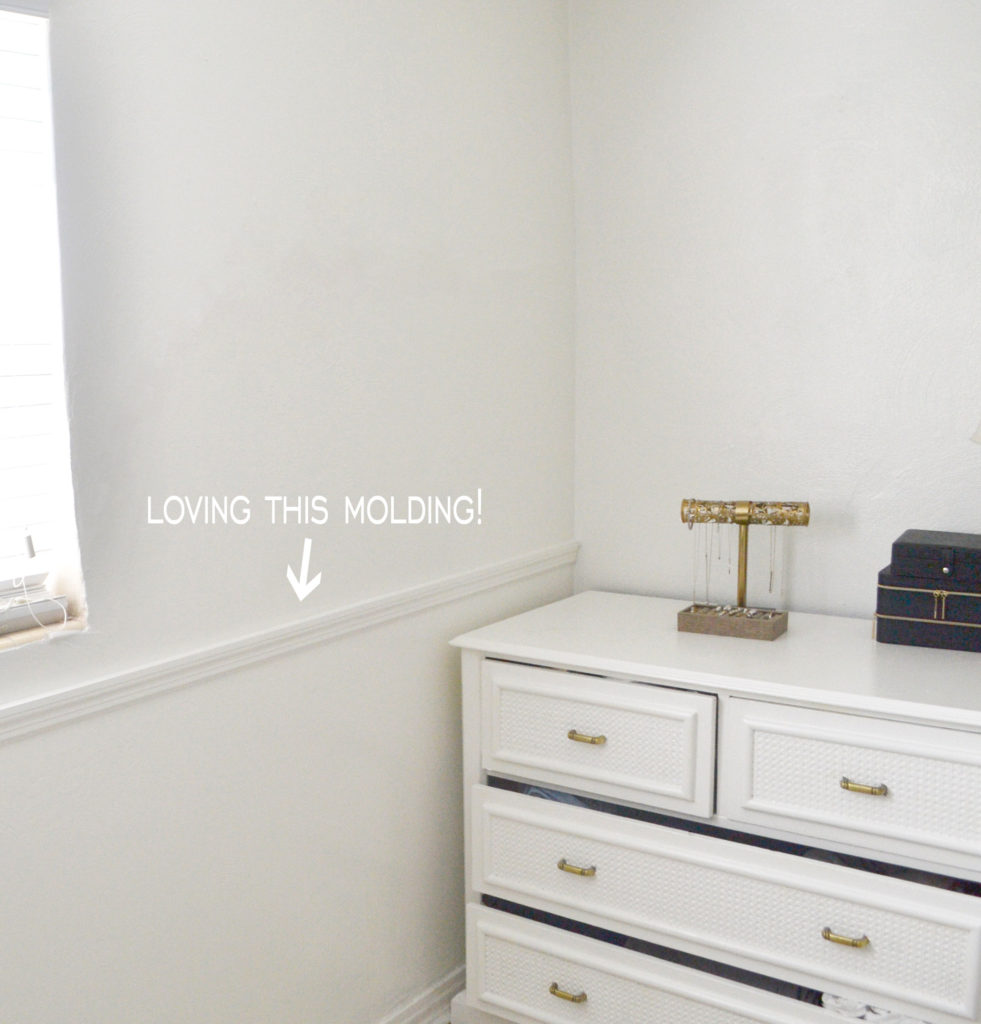 The Organization
So now that the dressers are all finished, I was excited to start organizing my clothes. Like I said before, our room has literally no closet space. I wanted to make sure things are put away and organized so I'm only keeping what I actually wear. It's kind of daunting to go through all of my things, but I'd rather have space so I can feel like I can breathe. I read something once that said, "If you don't have space for something that's easy to access, to get and then put away, you won't do it." And it's so right! I am constantly picking up or trying to shove things places, so it is time for a cleanout! I ended up falling in love with Marie Kondo's folding idea for clothes. I love being able to see everything in my drawers the second I open them up. Here is a quick little youtube video on how to fold your clothes. The premise is, you try and keep just what you love, and donate the rest. But for me, visually seeing the exact item I'm looking for is such a help.
New Bed?
So on another note, I am searching for a new headboard/bed frame. The one I thought I was going to use, is considered a platform bed, which for us is way too low. It needs to really balance the height of the dressers & bookshelves. I don't want the bed to feel dinky compared to those big pieces next to it. So I'm on the hunt. If anyone has any good recommendations let me know!
What's left on my punch list??
Make and install bookshelves
Bookshelf Lighting
Lighting/Fan install
Curtain/rod install
Custom Mural
Custom pillow shams
Reupholster bench
Decorate
Find a new bed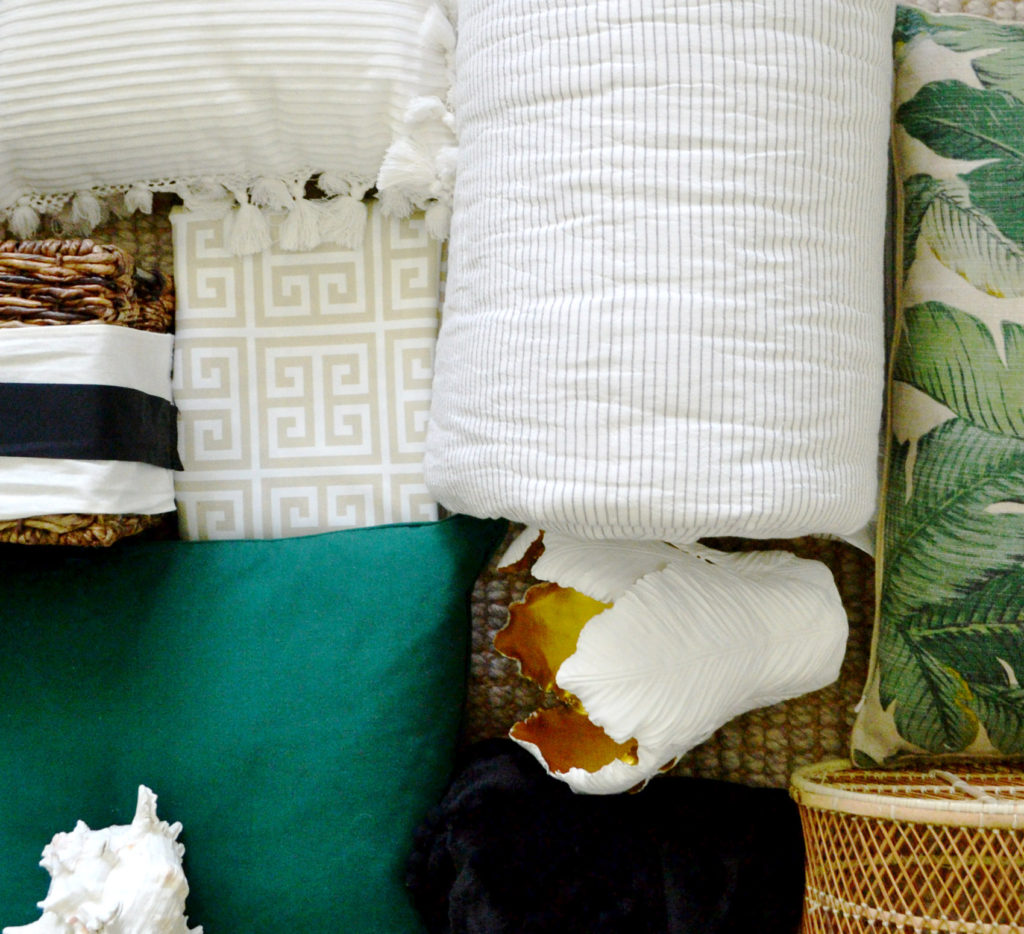 Thank you guys so much for following along with me! I can't believe this was already week four! My plan for next week is to finish the mural and reupholster the bench at the end of our bed. Wish me luck!
Make sure to check out what the other participants are up to here!
Don't forget to follow along with me on Instagram!
Have a great week!