Beach Chic Bedroom Space One Room Challenge~
What a week! I've been busy buying, sourcing and scouring our online resources for some the of neatest stuff! I still have a few things to find, but I'm not worried, the perfect pieces will find me!
If you are new to the One Room challenge, click here, or on their logo above to find out more information!
To follow along with my progress week to week, use the navigation below!
Week 1 |  Week 2 | Week 3| Week 4| Week 5 | Reveal
Idea Board….
I'm so excited about this space…I wish it was for myself! I created a little inspiration board, and I am loving how it looks! Since its for a toddler we'll be accessorizing with some of her favorite things, but it is so much fun to play with the color! I can't wait to see how it starts to come together next week!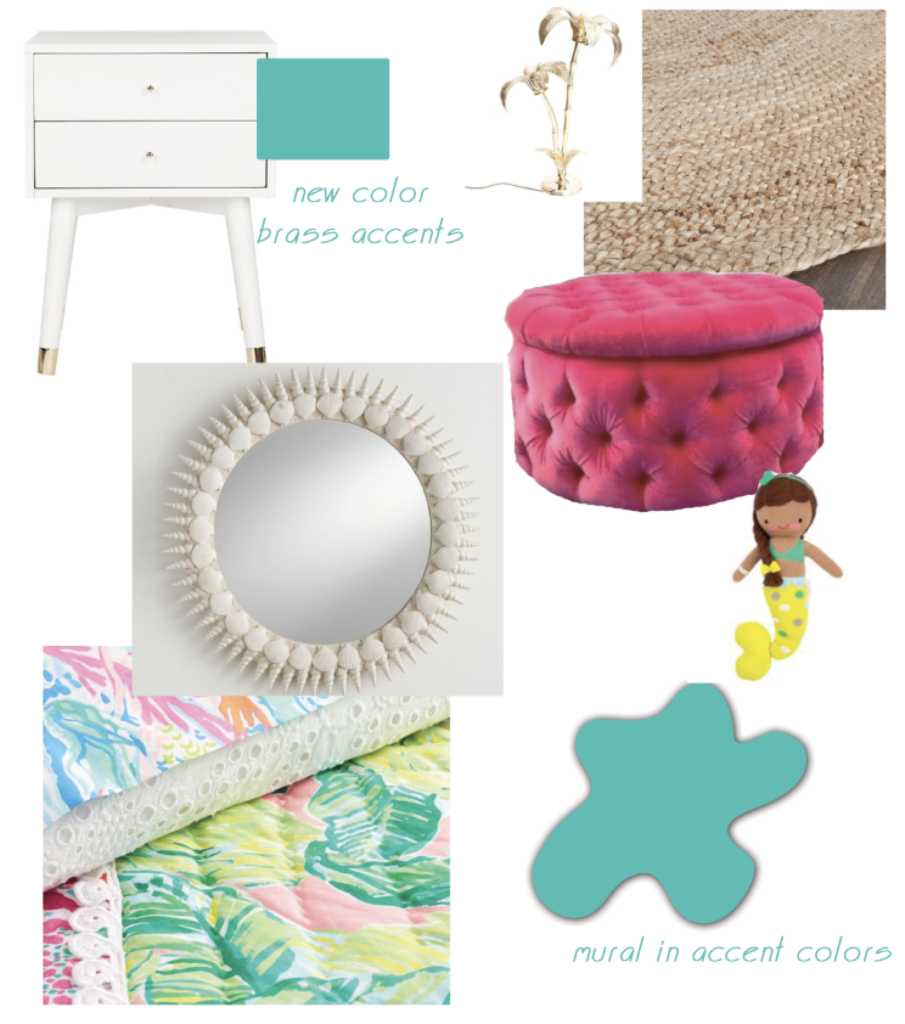 Bed Linen, and mirror are from Pottery Barn Kids. Tufted bench and dresser are Pinterest. Rug is from Amazon. Doll is from Cuddle & Kind "Pearl". Lamp is Maison Jansen.
Sourcing….
I'm pretty excited about my finds so far! I scored some awesome MCM nightstands ($10.00 for two!!) with storage that I'm going to re-do in a fun bright color next week. I also ordered the cutest vintage solid brass hardware ($3.00 on amazon! WIN!! ) to go along with the brass accents on the feet. I love how it looks like little sunshine in the center! I can't wait to see it come together! I also have a few tricks to help brass shine right up that I can't wait to share with you!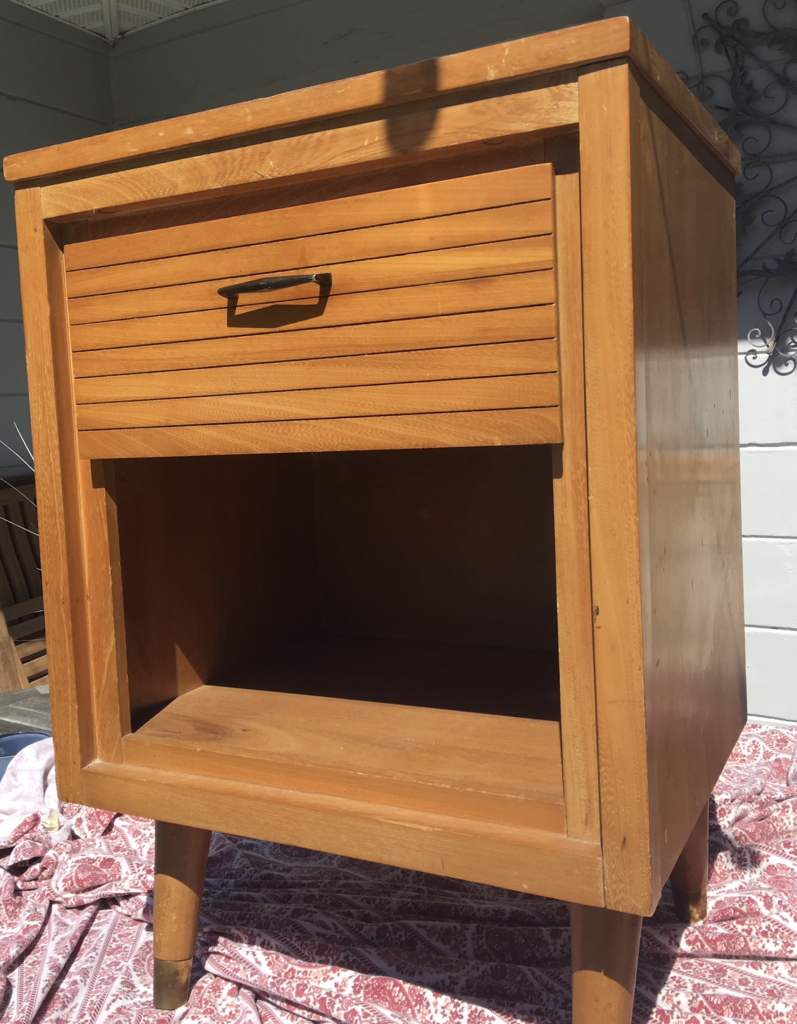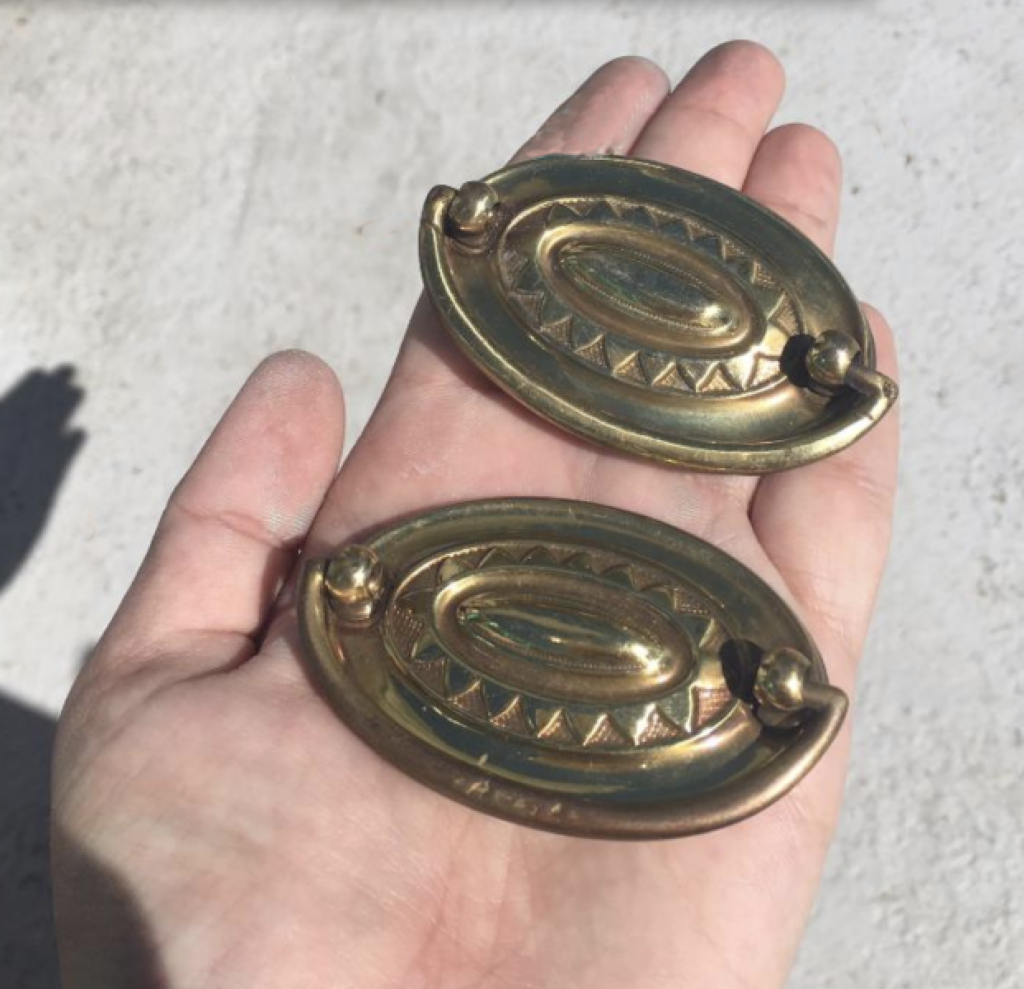 I was also able to score the cutest bamboo daybed with trundle for $30.00!!! Another win! We'll be purchasing new mattresses of course but It is so cute! I can't decide if I'm going to paint the bed or not. I don't hate the darker color that it is now but I also don't love it? So time will tell! What do you think? Paint or no paint? If I were to paint it I would go with a gloss white, something easy to clean and pretty neutral for the room!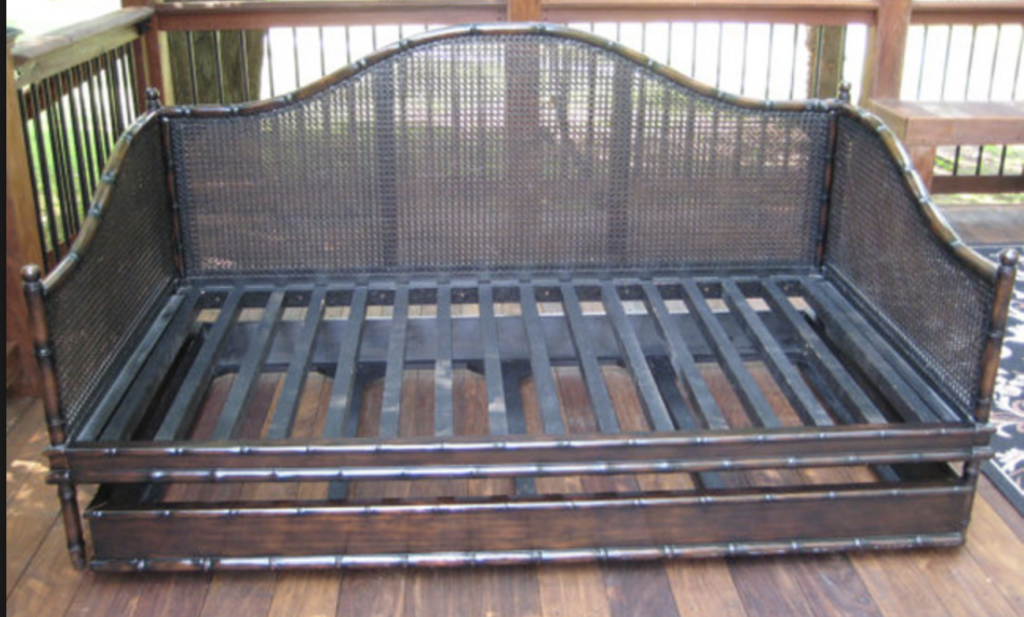 I'm really happy with how everything is coming together. I've got another D.I.Y. that I'll be posting probably around week 4 once I have it all finished! It's so special because my little one even helped me with it! I've also been sketching out the mural so give myself a good idea of how it's going to look, I'm going to start on it this week so hopefully I'll be able to give you guys updates.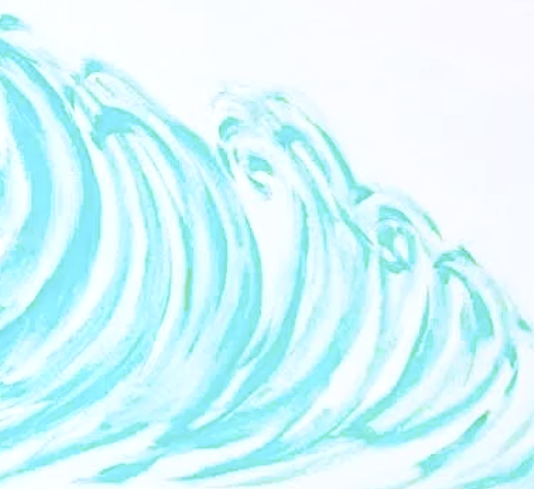 Make sure you check back in next week when I show you the finished nightstands. Everything is really coming out well. I do feel like maybe I should be more stressed? I was so stressed out getting the garage studio space done last time. Maybe that stress will be more toward
If you want to see what everyone else is going to be doing for their challenge, check out the other participants click here.
Don't forget to follow along with me on Instagram!
Have a great week!