Beach Chic Bedroom Space One Room Challenge~
We're doing it again! The ONE ROOM CHALLENGE!! We are excited to share our thoughts and ideas with you all! Last time we completed my garage art studio space and it was so much fun. This time around I was going to do our living room, but our daughter decided to grow like crazy and we are doing her bedroom instead!
I can't wait to transition this room from a "baby" room to more of a little girls room. I can't believe I'm doing this at two and a half but she barely fits in her crib and always want to sleep in our bed so I really think its time!
If you are new to the One Room challenge, click here, or on their logo above to find out more information!
To follow along with my progress week to week, use the navigation below!
Week 1 |  Week 2 | Week 3| Week 4| Week 5 | Reveal
 Here we go….
Her room is a pretty much a perfect square, it's pretty small and tight so the closet doors came out with "baby-reno" and they will be staying out. Each wall has another challenge to work with, for example, a door, a large window and a window with an aid conditioner. Here is a quick floorplan and layout of what's going to be in her room.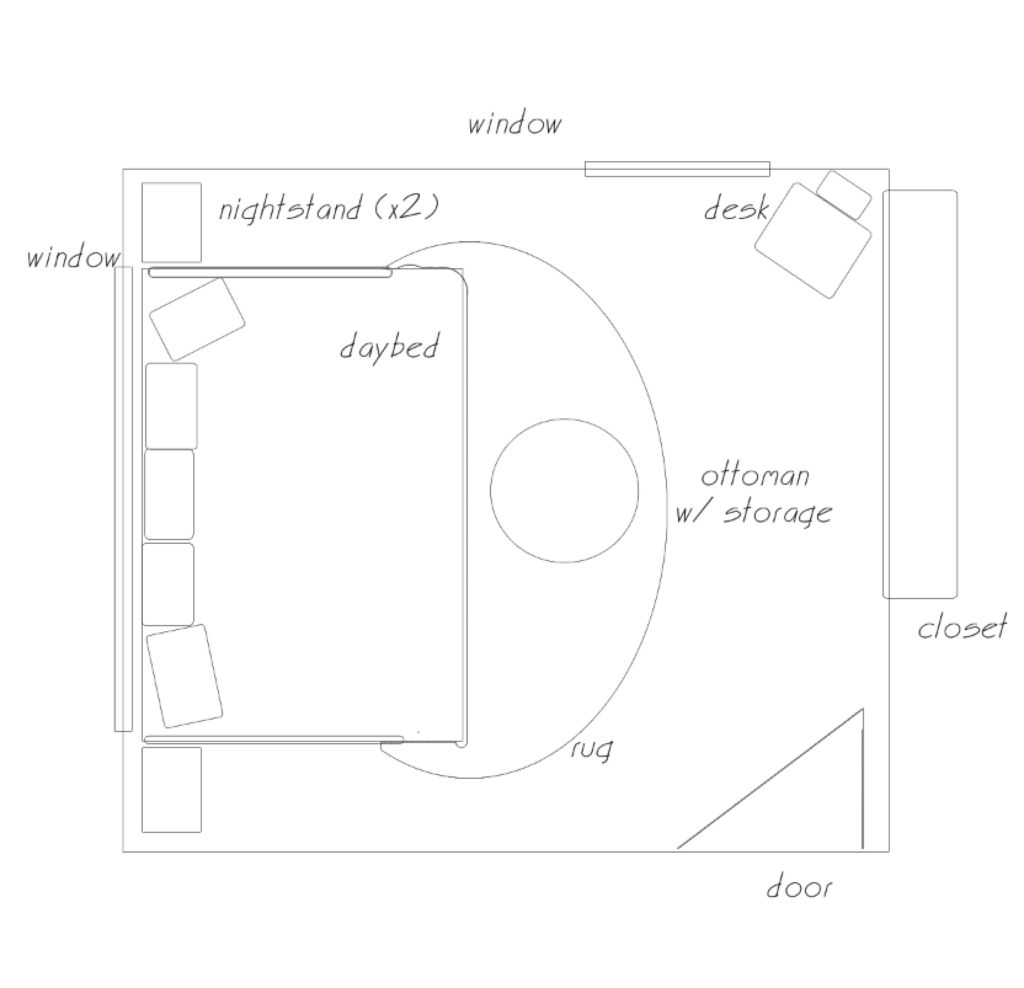 Because her room is smaller in size, the dresser will be moving from the wall where the doorway is, into her closet. Because we don't have the doors to worry about, were able to utilize that space, and make room for the daybed.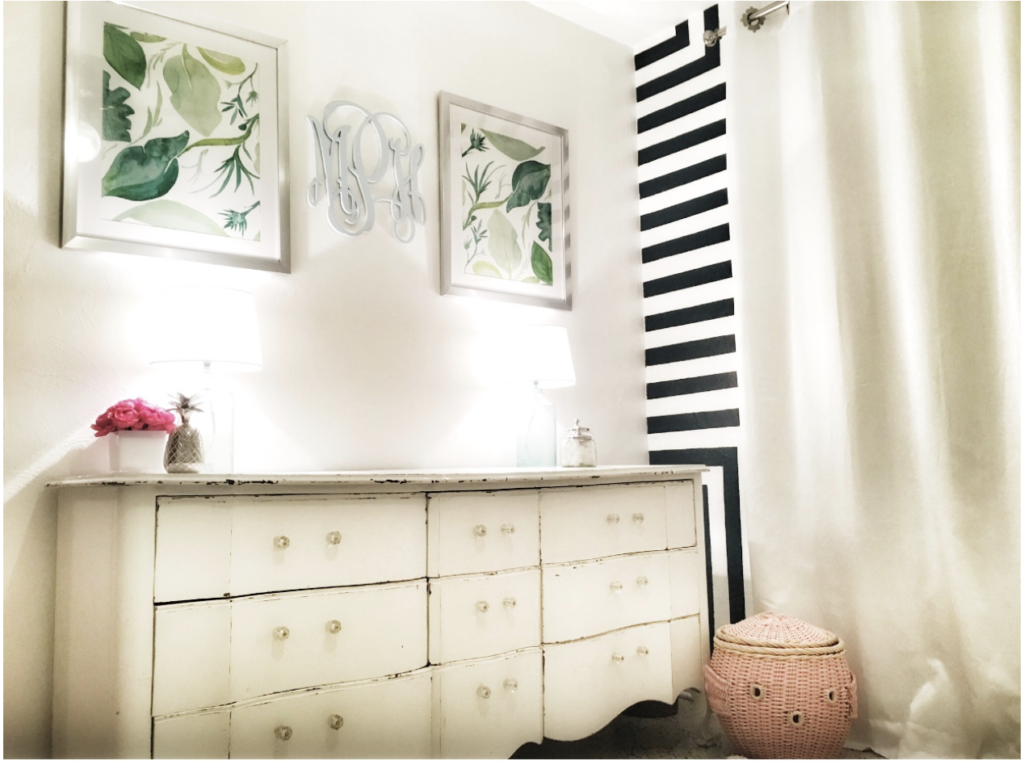 I have a previous post, which I'll link up once the challenge is over to show you the other items and how the nursery was set up.
Colors…
I love the idea of a tropical, fun, florida styled vibe for her room. Here is an idea of the color palette thats going to be happening in the space.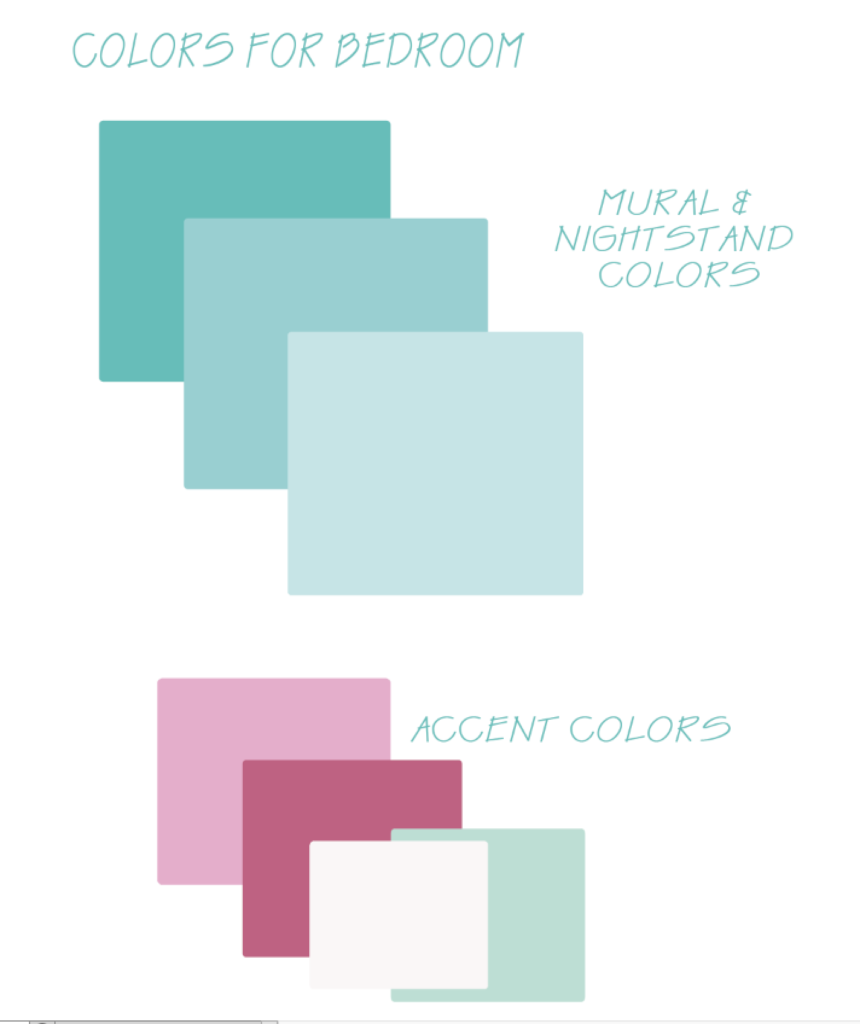 We're really excited to get this started!We're going to be doing this room on a pretty slim budget. Most furniture items will be thrifted, because I hate the idea of perfectly good furniture going into landfills AND because I am a firm believer that quality furniture and good pieces solid wood pieces are ones that have a story and have been passed down.
I'm so excited to see what everyone else is going to be doing for their challenge! To check out the other participants click here.
Follow along with me on Instagram!
Have a great week!