Beach Chic Bedroom Space One Room Challenge~
I FINALLY finished the mural!! It's not that it was hard or anything and really took me about 4 ish hours, but just doing it in my toddler's room, with all of her belongings and trying to organize my time was a big part of the problem. I also finished painting the bed and it also looks great! All of the main pieces are in place and now comes the fun part! 
If you are new to the One Room challenge, click here, or on their logo above to find out more information!
To follow along with my progress week to week, use the navigation below!
Week 1 |  Week 2 | Week 3| Week 4| Week 5 | Reveal
The Mural
So I really didn't need to do that much work to create the mural in her room; or so I thought. All of the walls were already painted a semi-gloss white (chalk white by Benjamin Moore). This particular white is my favorite because its got a cool undertone to it. Meaning the base is usually more in the blue or grey family, compared to whites that have a warm undertone, meaning the base has more of a yellow tint to it. I really thinks its more of a preference, BUT certain whites can make a space look smaller, while others make them feel larger.
The one wall that did give me some issues was the wall with the stripes. I remember painstakingly HAND PAINTING these suckers on and boy it was tricky-did I mention the walls are textured?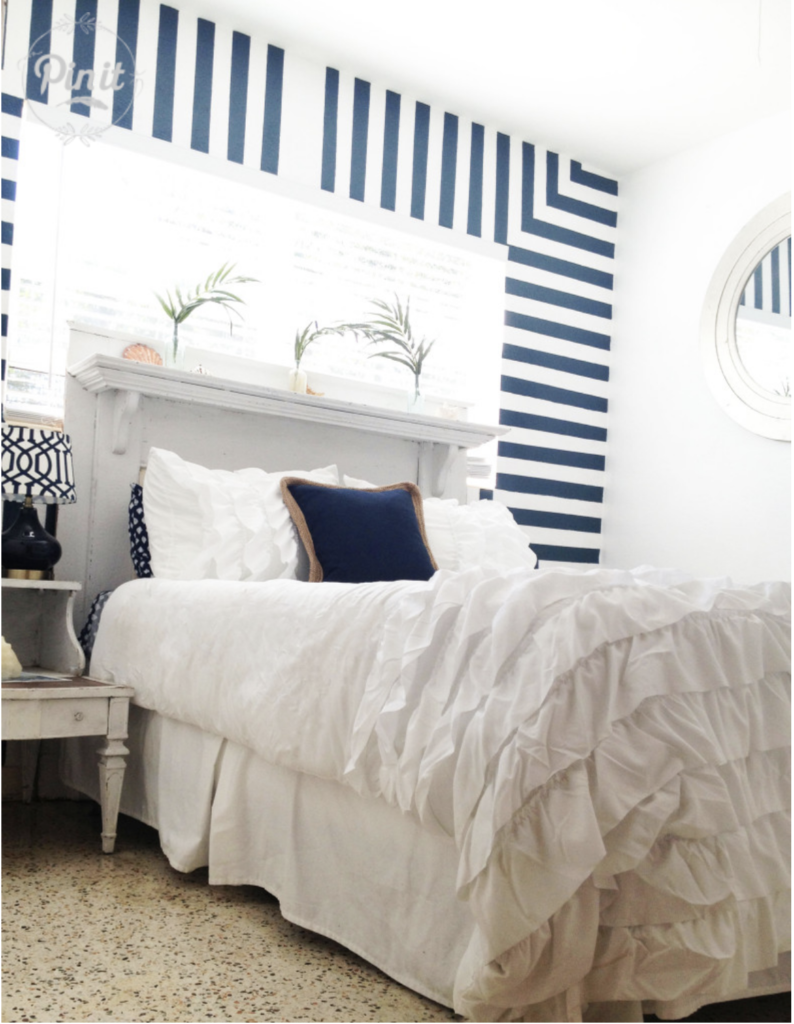 Soo… I painted them with primer, then I painted it again, and AGAIN, and AGAIN until I painted it AGAIN!!! Seriously I had to paint the wall 5 times. Why you ask? Because I was silly and went to a little store down the street, instead of going to my favorite paint store, getting my favorite brand all to "save time". All I really did was waste about 5 hours. I purchased a half gallon of white and used the ENTIRE thing. I FINALLY smartened up and purchased the correct brand of paint I know and love and it worked like a charm!
Now I was finally able to start the mural. This mural was fun, because it was really loose, impressionistic style, and it covered little areas all of the walls. Take a sneak-peak below! I don't want to give away everything now, so you'll have to come back next week!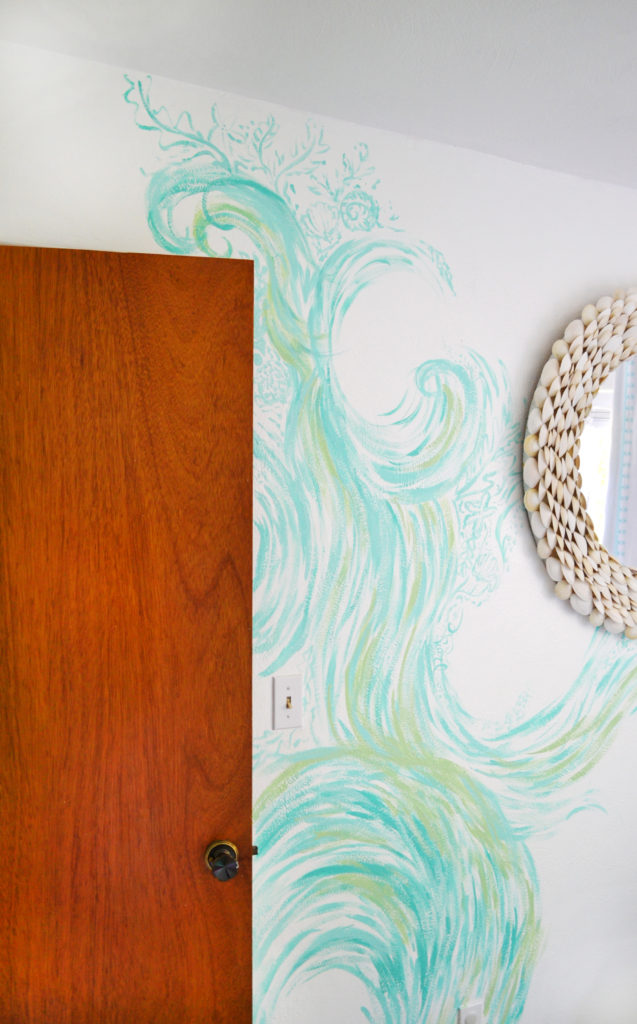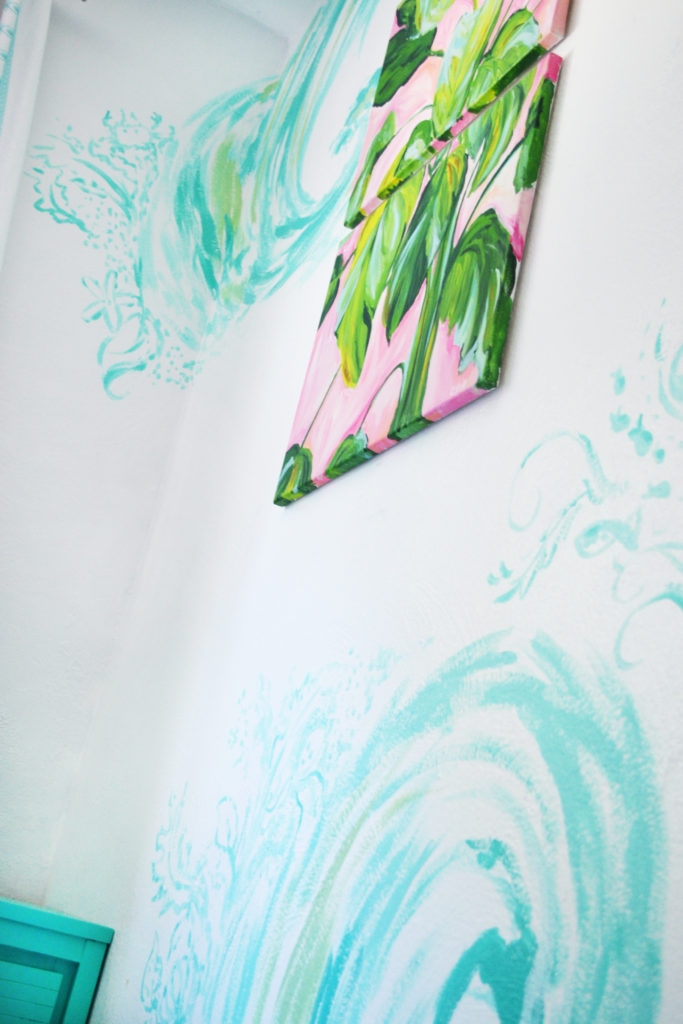 The Rattan Bed
I was also able to finish her bed this week! It came out fantastic! I decided on a clean crisp white, so it wouldn't look so big in the room. I feel that it really blends in more now, creating the illusion of a bigger space.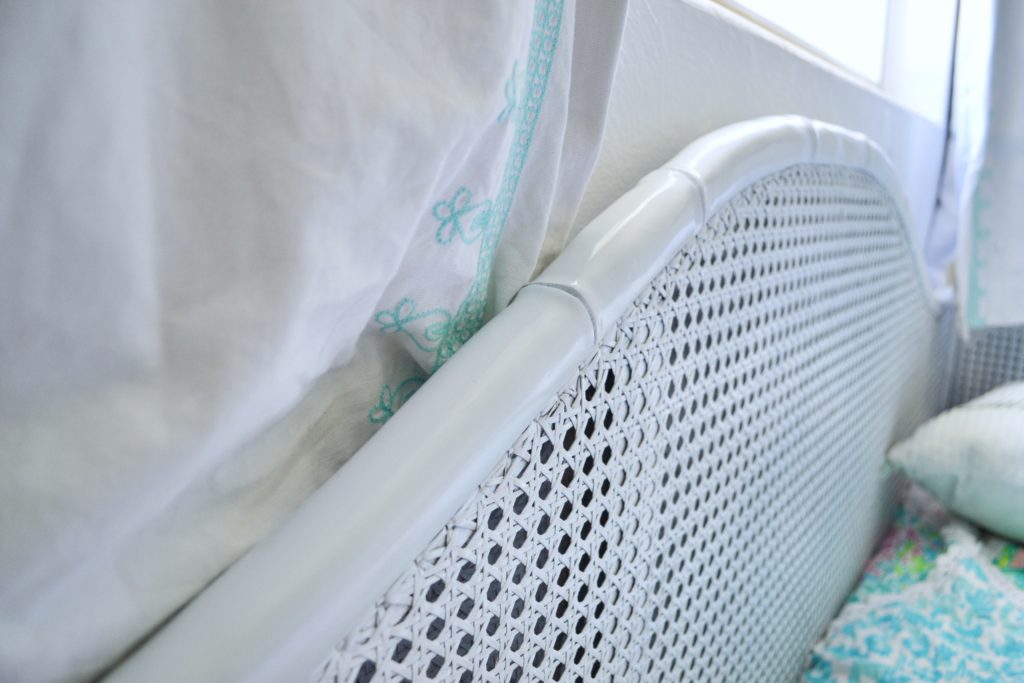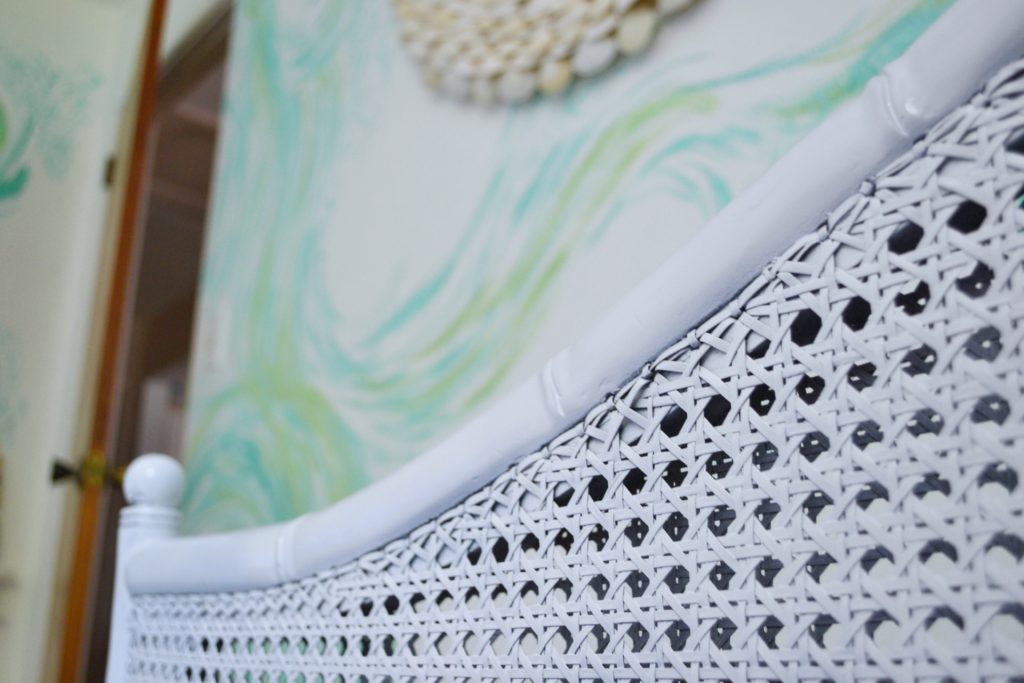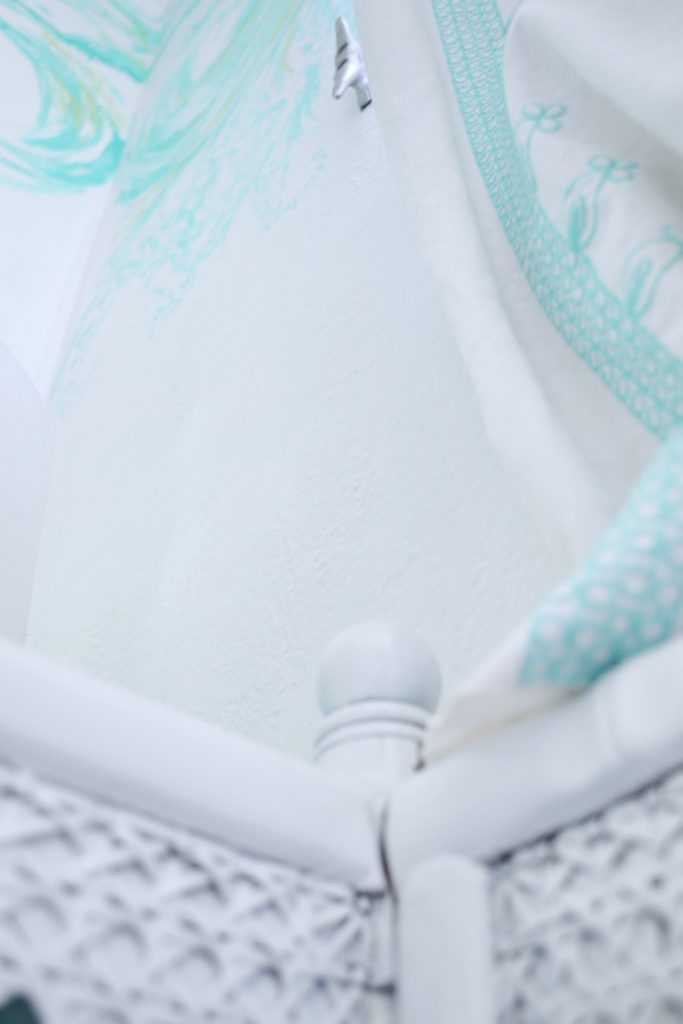 I'm getting really excited about seeing it all come together! I can't wait to show you next week's post!!
I love seeing what everyone else is up too! Make sure to check out what the other participants are up to here! And give them a little encouragement too!
Don't forget to follow along with me on Instagram!
Have a great week!